Highland Lodges hosted Muir Group at the Business Gateway Development in Aberdeen for an afternoon to share updates of the development, good food and entertainment for one of their annual Corporate Activity Days. There was a Foosball table, Dart Board, Target Golf and Golf Simulator available for the guest to try and and there was chance the of winning a Team Challenge Company Trophy. As the guests arrived there was lots of interest in the Golf Simulator. There were lots of high scores to be had and even though some of the guests were worried they couldn't play golf, and a few did managed to hit the ball the wrong way, or let go of the club, they were all persuaded to have a go in there end.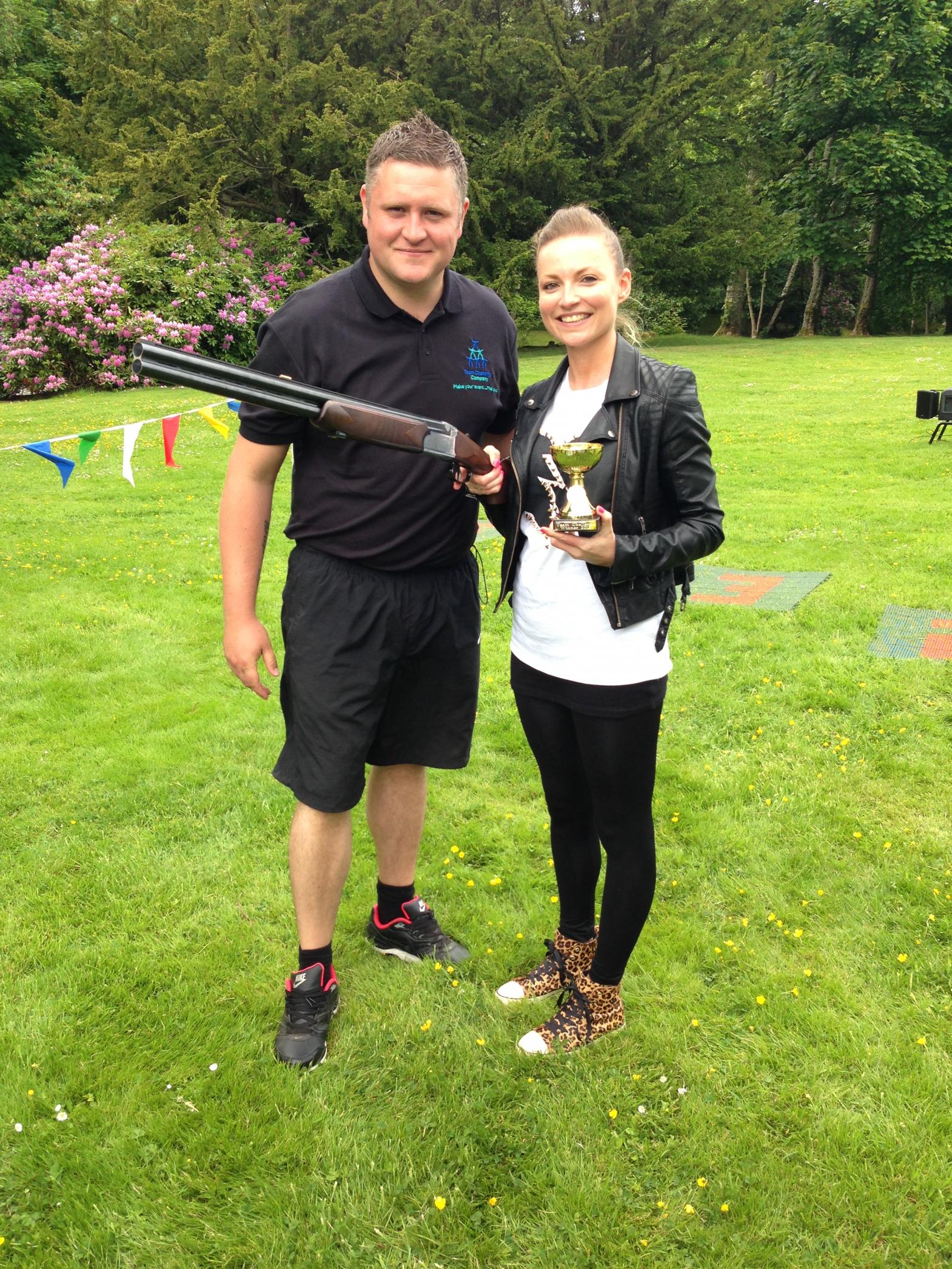 After a short update from Alan Muir and Mr Muir highlighting the continuing success of the company and the staff it was time to enjoy lunch. The music was turned up and the guests were able to enjoy drinks and get in their scores on all the activities. Outside at the Target Golf Smithy, who had already scored highly on the Golf inside, continued to show of his skills. There had been a lot of 50 points recorded and Alex was out again and against to try and improve but didn't quite make the high score of 150. The darts was also very popular and everyone's competitiveness was shining through. Alan's first shot failed to get any points on the board but he still got involved when the stakes were raised and it became £1 to compete with those still left. Claire looked like she was going to be the one to beat, getting through each round without being knocked out but it was Smithy that walked away with money. The wooden spoon went to Eric for his... lack of skills with darts, the Team Challenge Company Trophy went home to the person who has scored the highest with the three darts though and that deservedly went to Hunter.
After the trophy had been awarded and Ryder Cup caps given out a final match on the Foosball was had before it was off to town to continue the evening. It was a great afternoon and a special thanks go to Nicki from Highland Lodges for hosting the day, we look forward to next year.