We met up with the team at Travis Perkins on a not-so-warm Wednesday at The Westerwood Hotel in Cumbernauld for one of our intense Country Pursuits' corporate entertainment events, where we had 6 interestingly named teams (we're looking at you, Nicola!) taking part in our various activities to try and win our coveted Team Challenge Company Winner's trophy. Our line-up included our Laser Clay Pigeon Shooting, Inflatable Chip Shot Golf, Axe Throwing, Archery, Tin-Can Shooting and our Grass Kart Racing! I've got to say all of the teams taking part were excellent, but the points really started racking up after the first half of the day... Maybe there was a glass of wine with lunch, or one of our team finally took the bribes the teams were so eager to give us! (You know who you are!)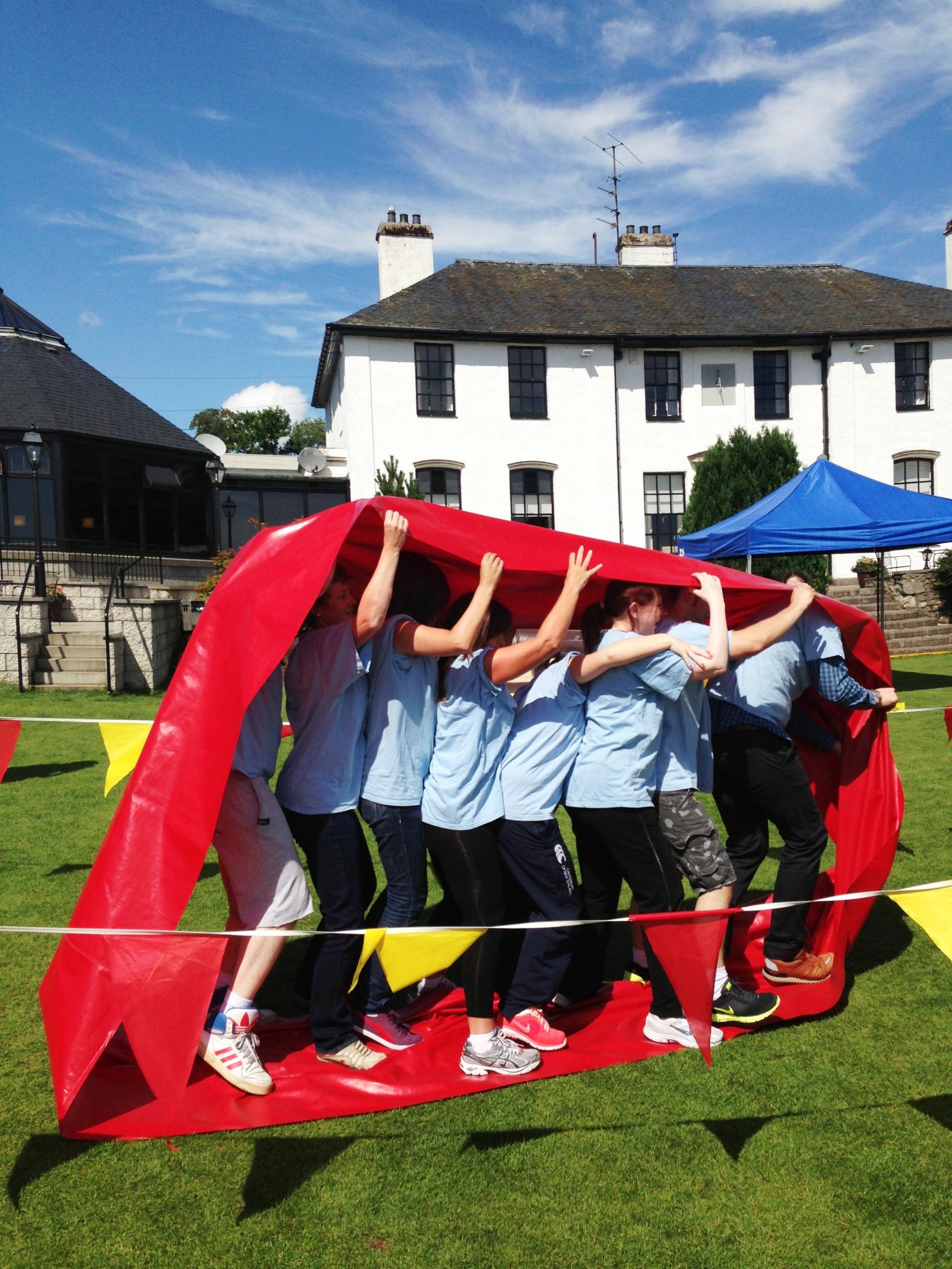 Our Axe Throwing really got everyone's Viking spirit up, to the point someone managed to split the target in two! Oops! The rainy weather didn't get the Travis Perkins crew down, but it did make for an interesting track dynamic for our kart racers, who found the track becoming gradually more and more difficult to navigate. However, our racers kept their nerve and reached the finish line with ease. Well done!
Our Inflatable Chip-Shot golf was a popular activity as well, with the challenge of hitting into targets for points. Several of the teams have very strong swings it seems, and many golf balls went flying way past the holes, but it was great to see everyone enjoying themselves! Well done to our winng team who managed to be our all round winners and went home with our trophy, but I think everyone managed to go home covered in mud and with an interesting story to tell. Hope to see you all next year, team! Hopefully it'll be a little warmer!