After a morning of threatening rain the skies finally cleared for a fun-filled afternoon of Team Challenge Company's corporate events and activity ideas (see more here), Highland Games!
We welcomed a very merry group of Norwegians who were celebrating in Scotland for a 40th birthday weekend. We were taking part in a number of different physically challenging traditional Scottish sports in the beautiful grounds of Barony Castle, a fantastic afternoon of entertainment lay in store for our guests – who upon meeting us were quickly divided in teams and prepared to do battle for the much-coveted Team Challenge Company Winner's Trophy.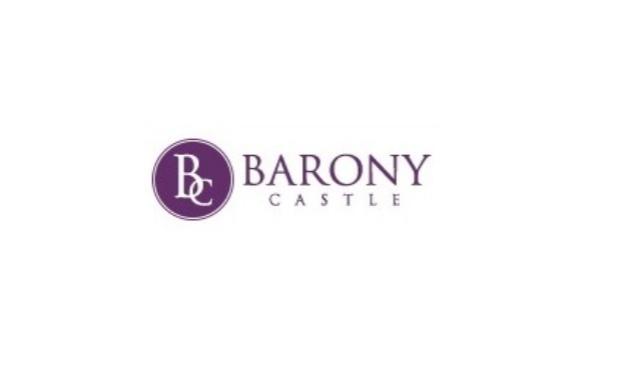 Firstly The Drunk Muppets (their choice of name... not ours) were up against Sir Richard at the Caber Toss, which proved to be a very tight contest with our two teams separated by just two points…and thanks to a very consistent series of tosses it was The Drunk Muppets who came out on top! Meanwhile, over at the Welly Throwing station Team Losers and the Awesome Chicks & Guys **cough cough** were battling it out in what turned out to be a very one sided challenge with The Losers managing to score a staggering 80 points more than their rivals…an amazing effort!
As the sun and celebrations continued we moved on to our next two Highland Games sporting activities, the first being the ever-famous Tug O' War! What a hugely competitive game this was, which at one point, almost boiled over into arguments about gender and strength inequalities amongst the teams. No matter how much they argued amongst themselves, it was clear that the women in the team pulled much harder than any of the men, and the mighty Awesome Chicks & Guys managed to bag themselves a win and vital points for the first time that afternoon! The Haggis Roll proved tough for our teams, many struggling to find the target with their haggii as their vision started to blur – possibly brought about by the night before in the bar!
We quickly made our way to the grand Highland Games finale of the afternoon – our massively popular Hey You Jimmy Relay Race – a game for the quick and agile, the patient and careful and the fast and the furious. Our obstacle course had to be navigated with a wheelbarrow full of balls in a race to collect as many as possible before all others. The competition was tight and not without quarrels, and it was The Awesome Chicks & Guys who made it into the final along with Sir Richard. The final was extremely high energy and very, very frantic. It was so close at the end however it was Sir Richard who took away top points on our final activity of the day.
So as the competition came to a close our team members took a second to catch their breath as we collected the scores throughout the day. In last place with a grand total of 2800 throughout the day (even after their stellar performance on the Tug of War and on Hey You Jimmy) it was the Awesome Chicks and Guys! In 3rd place (and despite their name) it was The Losers on 3250 points! And only just missing out on top spot, and leaving Scotland with nothing but the beautiful memories of their week here, it was The Drunk Muppets with 3750 points! All this meant only one thing, and stepping up in 1st place to lift the Team Challenge Company Winner's Trophy after a day on consistent brilliance - it was of course the sensational Sir Richard team, racking up a massive 4250 points!

A fantastic afternoon was had by all, and we're quite sure that it turned into a fantastic night. Thank you Liam for all your help organising this event, you were a pleasure to work with and TCC hope we see you all again soon or the re-match!