It was a sunny day in Renfrewshire when Team Challenge Company met once again with a young and enthusiastic group from Hymans Robertson.
The setting was the idealistic Ardgryffe Manor whom we owe many thanks for allowing us to use all afternoon.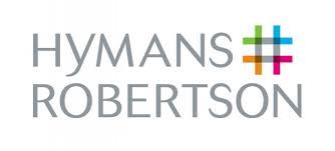 The day consisted of a series of activities which brought out the competitive side to most of our guests. Masses of people rotating around Archery, Chip Shot Golf, an Inflatable Assault Course and a short quiz facilitated by Hymans Robertson.
The groups made their way around the games with one purpose, leaving with the Team Challenge Company Winners Trophy! Something Callum had his eyes on from the very start. Our teams, all named after houses and characters from the Harry Potter series, all began the day hopeful of leaving victorious as they got stuck in to their first set of rotations. The Archery was a huge hit with Laura and Rachael bringing out their inner Archer scoring extremely well for their teams.

In the end however there could only be one winner and that's what we were faced with as the afternoon came to a close. It was the one and only Hufflepuff who came out on top with a whopping 3027 points! It was a great finish to a fun and successful day.
Once again I'd like to thank everyone involved in putting it all together and we hope to see you again next year!