It was that time again for Bibby Offshore's annual Corporate Family Fun Day, this year we had the beautiful Banchory Lodge for the setting which worked wonderfully for the Oz The Great and Powerful theming. We had Oz and the Wicked Witch greeting all of the guests as they arrived, allowing time for some fantastic pictures. The guests were shown the inside suites and all of the theming before they made their way onto all of the activities. There was so many activities to choose from including a bouncy castle and ball pool for the younger children to the Bucking Bronco and Target golf for the adults and older children.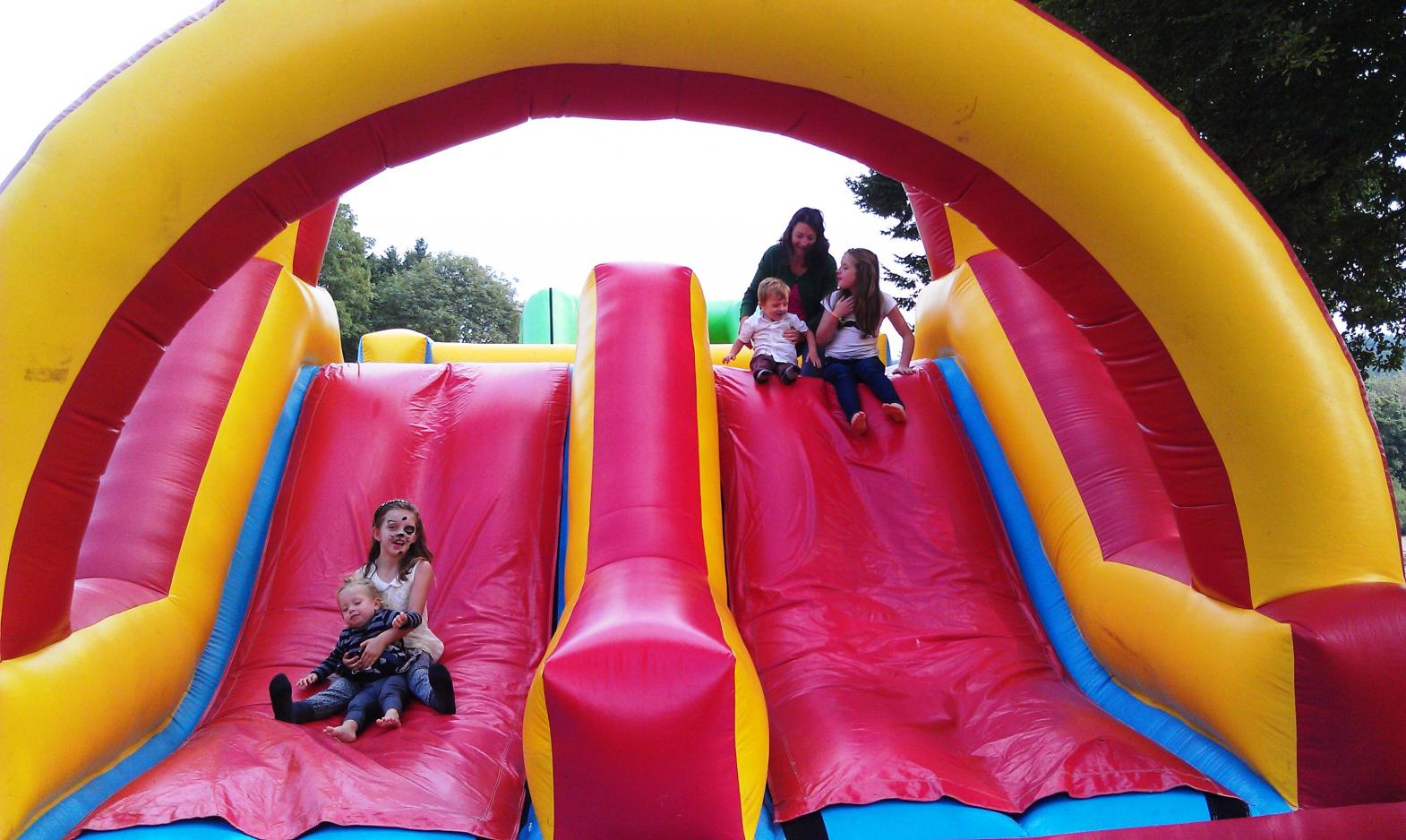 After all of the guests had arrived and they had, the opportunity to enjoy all of the activities, it was time to for the BBQ food to be served, the guests were treated to a lovely feast of freshly cooked burgers and lots of other delights to refuel. After lunch it was back outside onto all of the activities. The competitive spirit was high on the Gladiator Duel and Assault Course, leading up to the Bucking Bronco competition. It was a tough competition however Joshua and John came out on top taking home the Team Challenge Company Trophies.
Following on from the Bucking Bronco competition we began the Children and Adult Races, oh what fun everyone had. We had lots of heats for the egg and spoon and running races for the children, then came the entertainment withe the adults in the sack race and space hopper dash. Lots of sweeties were given out to all the competitors, thank you all for being such good sports and getting involved. After the final race everyone had a quick half an hour on all of the activities and for some final Face Painting, then it was sadly time to say good bye. We all had a fantastic time with Bibby Offshore once again, and we thoroughly look forward to 2014 and seeing what the theme might be. Thank you very much to Holly, who put in a lot of time and effort to ensure that everyone had a great time.