Team Challenge Company teamed up with Hamilton Park Race Course to host their annual Family Race Night. The sun was splitting the sky as the guests started to arrive for a fun filled evening.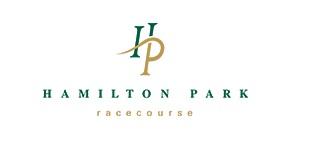 There was plenty of fun to be had between the kids inflatable zone, the brand new sports simulator which had all the adults in competition mode, the amazing bungee traps and of course the races! There was also an amazing prize of £250 to the best fancy dress costume. As the secret undercover judges walked around they saw characters for Moana, the Disney channel and even a Subway sandwich! As the competition got underway the top three where picked the amazing Jack, Victor and Isa, Ti Fiti and Princess Poppy. As the top three took to the winners circle the winner was announced and it was the cast of the Still Game! They look amazing and what a prize they got. Well done Kids!
As the sun began to set it was time for the amazing Little Mix Magic to take the stage all the adults and kids gathered round to watch and sing along to all their favorite songs. The Cutkelvins were also an amazing addition to the evening entertainment. Just as we thought the night was drawing to an end Gary Spence from Capital FM took the stage and provided and excellent end to what was an amazing day!
We had an amazing day with all and can't wait to brain storm for next year's event. A massive well done to Ashley and team for organizing a fun packed evening.