The Albyn School playing fields were the very appropriate venue for the Albyn School summer family fun day! The day was kicked off with a very powerful performance from the school's own orchestra. The kids and adults enjoyed the Inflatable Lazer Tag set up on the top field with a few good shots throughout the day. Next to the Inflatable Lazer Tag there were demonstrations with some super quick Remote Control Cars by some advanced skilled drivers who some impressive moves. Face Painting was as popular as always with some scary little monsters running around the playing fields. We also had the Ball Pool and Bouncy Castles for the little ones who didn't quite understand keeping the balls inside pools yet still had a fantastic time.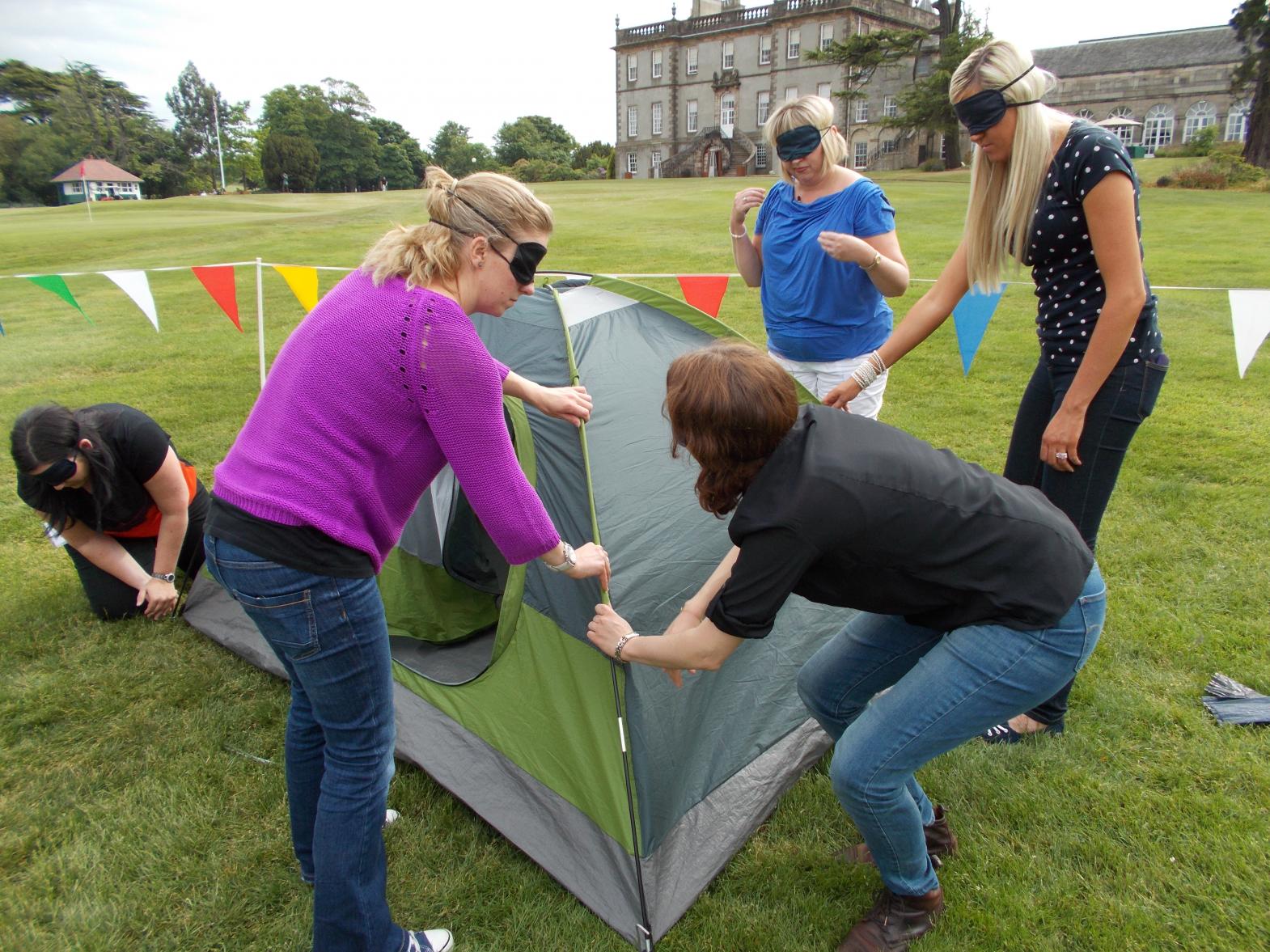 Many visitors tried throwing themselves at our massive Inflatable Barfly with some great success and some failures (not naming any names). Our Giant Circus slide was enjoyed by the kids who seemed to like thinking up new ways to slide down! At lunch we had our Bush Tucker Style Trials which involved eating bugs and trying to guess what they could feel inside mystery boxes, some enjoyed it and some were a little scared but it was smiles all round. We also had The Bucking bronco with us with some people looking like the holding on for dear life! Chip Shot Golf was a big hit with everyone there trying to see who could get the highest score although there were some younger ones with a horrendous form.
There was also Segways on the top field which everyone really enjoyed having a go of! Finally we had our Target Air Rifles which gave many people who had never fired a weapon before to have a go and surprising there were some very good shots hitting all the cans and also hitting a few teardrops (smaller targets) aswell! We also had our kids and adult races with involved Foot Races, Egg and Spoon, Sack Races and even Space Hoppers! The kids were very keen to join in but some of the parents needed a little more convincing but still in the end took part and enjoyed doing so! Thank you so much to Mark who organised such a fantastic day for everyone!