Tuesday the 4th June saw the wonderful Raemoir House Hotel play host to a keen group from Dana Petroleum. After a morning of meetings the teams were raring to go and take part in the Country Pursuits activities that were organised and set up on the impressive hotel grounds.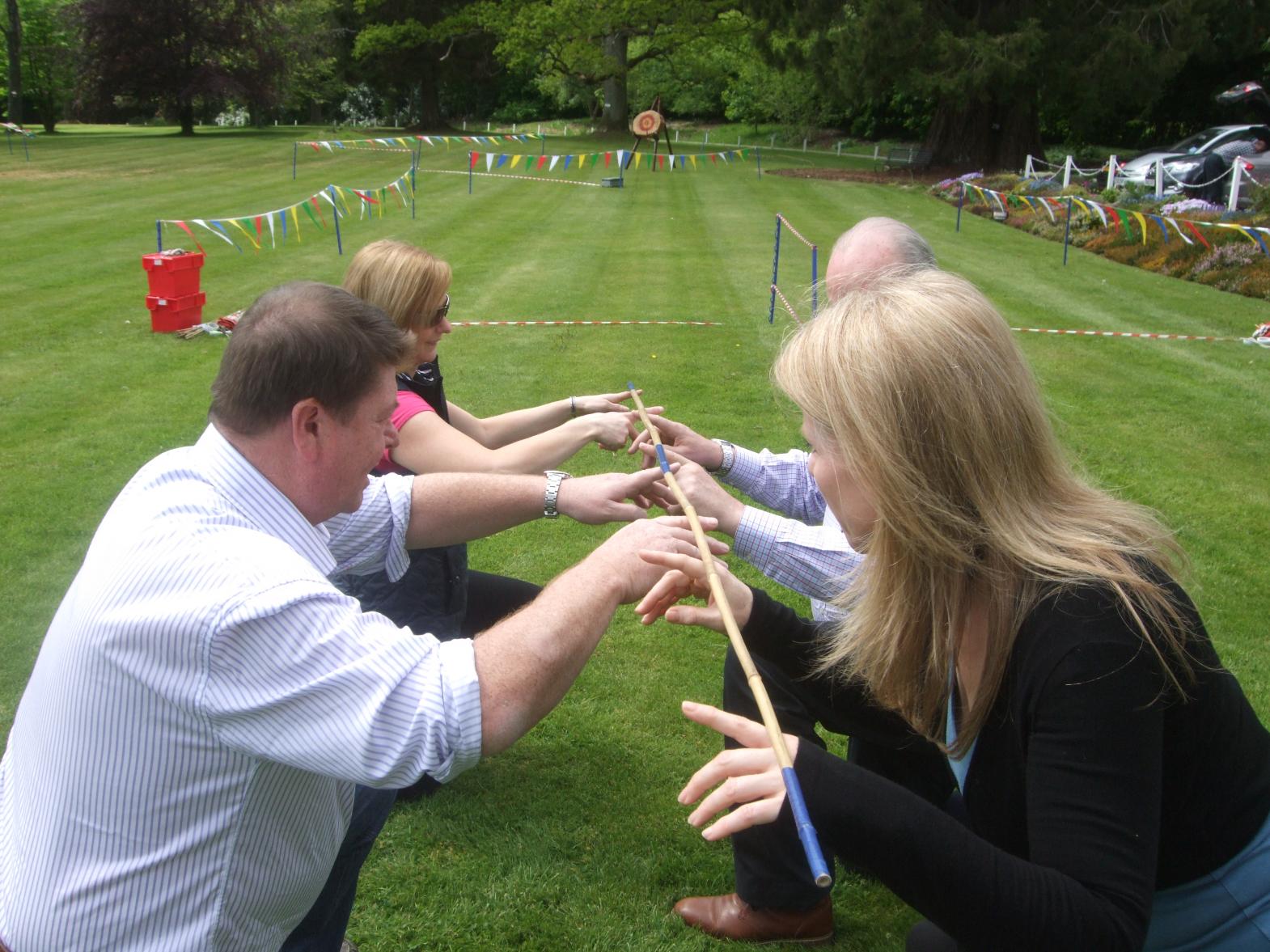 The two teams started head to head taking part in the the popular challenge Helium Stick which was completed with various degrees of success, however both teams in the end were able to complete the task successfully . After the teams were fully warmed up it was time to take on the Archery challenge. To begin with there were a few wayward arrows - Wendy landed one on the front lawn...of Balmoral! However after some serious coaching both Ultra Malback and Dana Dynamics were consistently hitting the blue or better. However after a giant first round score of 77 it was looking difficult for Ultra Malback to be caught.
As the teams headed into the third activity the scores were all square so everything was still to play for. As the teams arrived at the Axe Throwing the delight that they were getting to try something new was clear. There were two clear stand out performers during this activity firstly Martin, however as the pressure mounted June stepped forward and showed us all how to do it and managed to score an impressive 100 points for her team - what a star performer!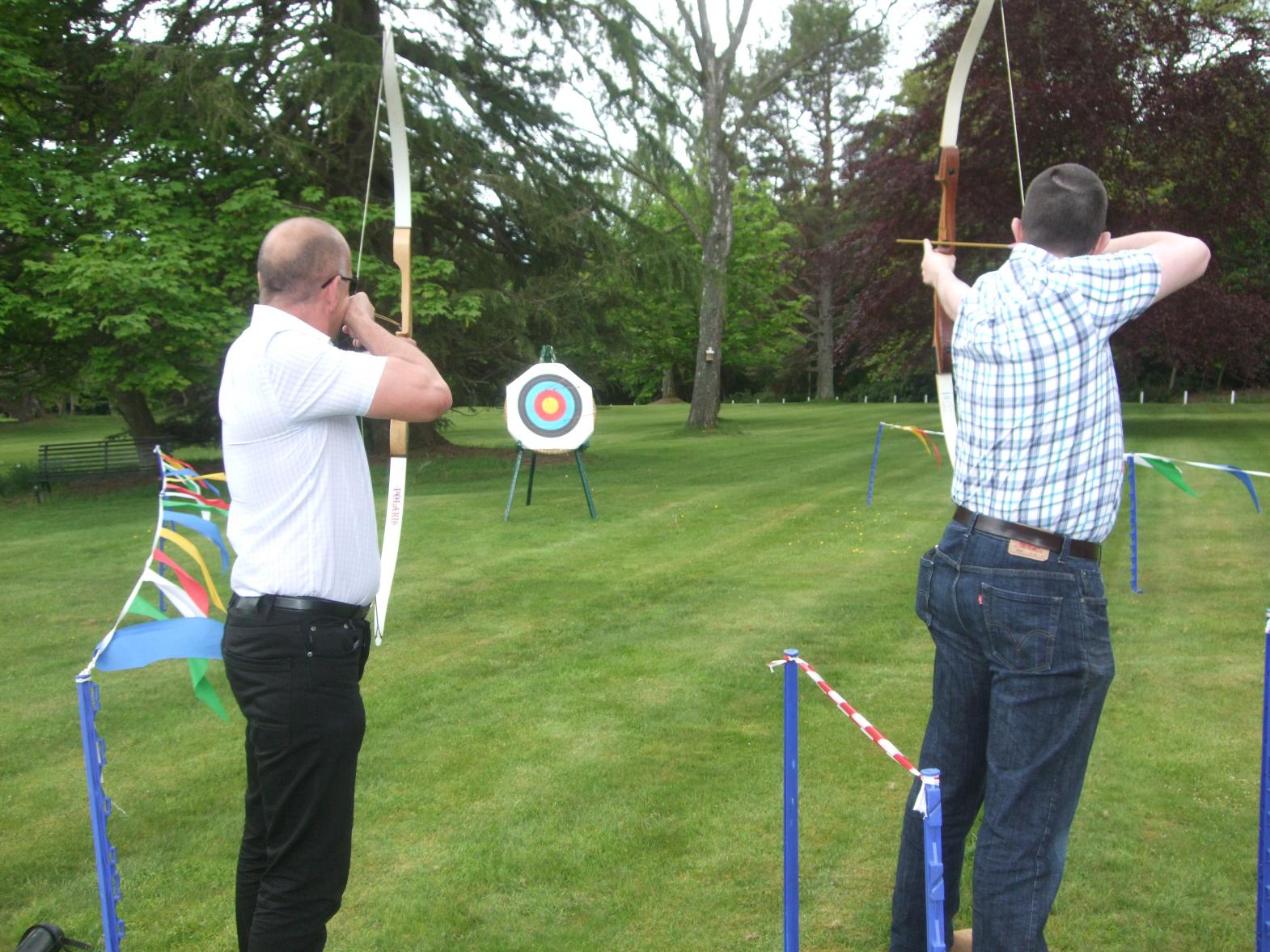 Again at the event's Laser Clay Pigeon Shooting June showed the rest the way to do it leading her team to victory in this activity- does she have a hidden past as a spy? Then came the finale with all still to play for both teams built different catapults and were trying to see who could launch the ball the greatest distance. Mick and team tried to build a rocket launcher but was it up to the task? In the end the winning margin was huge with Dana Dynamics landing the ball a massive 8m further.
Today was a competitive event and both teams were playing for the Team Challenge Company Trophy and trying to avoid the wooden spoon. Unfortunately there has to be a runner up but today's winners were Dana Dynamics with a score of 4800 points - just look at the photos to see the smiles all round! A big thanks goes out to Wendy for organising such a brilliant event and bringing the sunshine we hope to work with you all again very soon.