The well known Murrayfield Stadium was the setting for Team Challenge Company to provide a day of entertainment in the form of our Country Pursuits event for a group of delegates from Royal London. The group was split into 10 teams and introduced to the Team Challenge Company Winner's Trophy, which one lucky team would be taking home!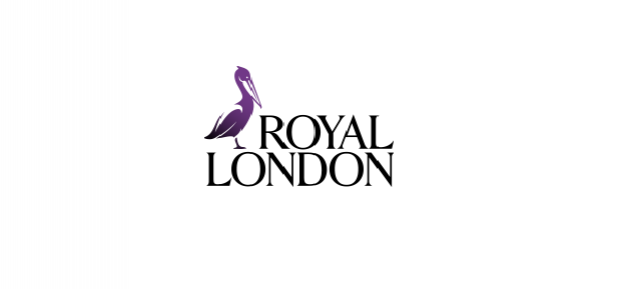 The teams moved into their rotations which saw them taking part in head to head challenges at various stations including Axe Throw, Archery, Chip Shot Golf, Human Table Football as well as some Mini Highland Games activities. The cheers could be heard all round the stadium - especially from our Mini Highland Games station, where there was plenty of Highland roars for those much sought after bonus points at Caber Toss! Not to mention all the shouting (mainly at the opposing teams) over at the Hey You Jimmy assault course, where there was plenty of "bending the rules" going on! Our two biggest winners of the day at the Mini Highland Games, managing to get the best score on all three challenges, were Team 2 and Team 6... It must've been those lucky Jimmy Wigs!
Chip Shot Golf saw some rogue balls as we had some enthusiastic putts and some eager to learn newbie's. Teams 1 and 4 could have done with some more practice, only managing to take away 800 points each, whereas Team 8 and Team 1 took away 1000 points each! Human Table Football seemed to go down a storm with the teams as they got themselves strapped in and ready to play! We're sure we saw a few own goals in there... and maybe a few sneaky tackles, but the teams enjoyed playing the life size version of the table top game. Teams 3 and 4 managed to come out victorious against their opponents and put themselves in a good overall position for winning that Trophy.
Archery saw a few more Maid Marians than Robin Hoods in the teams as many struggled to hit anything other than the back net! There is always a winner though, which was good news for Teams 8 and 2, but bad luck for Teams 10 and 1! Axe Throwing was a popular challenge... possibly just for the chance to hold an axe... either way, some people definitely excelled and used their skills, whereas others attempted to line it up and just hoped for the best with their throw! However, everyone did extremely well at a new and skilled activity.
Once all the rotations were complete, it was time for all the teams to get together for the ever popular Laser Clay Pigeon Shooting finale. This was a challenge that almost everyone seemed to be good at (after we established that pulling on the trigger guard wasn't going to actually shoot the gun) and the teams were racking up the points in no time! The winners of the final challenge were Team 3 and Team 9, adding another 1000 points to their overall score!
Once the final challenge was complete and the scores had all been finalised, it was time to present the Trophy and the Wooden Spoon! In Last Place with 6200 points and taking home the Loser's Wooden Spoon was Team 1! Then we had 9th place with 6600 points was Team 2, followed closely by Team 6 with 6700 points in 8th place. In 7th place with 6800 points was Team 10, just beaten to 6th place by Team 7 with 7000 points. With 7200 points and in 5th place was Team 9 and going home in 4th place was Team 4 with 7300 points. In 3rd place with a huge 7400 points was Team 5! Now down to our final two teams... In Second Place, just missing out on that top spot and taking home nothing but memories with 7500 points was... Team 8! Which means our winners, in First Place and taking home the Team Challenge Company Winner's Trophy, with 7700 points was Team 3!
Well done to everyone for taking part, it was a fantastic, high energy event and our team had a great time working with you all! A huge thank you to Jenni and Andrew for organising such a great day! We hope everyone enjoyed their day as much as we did and look forward to seeing you all again soon!