AG Barr is one of Scotland's most notable companies, and we at Team Challenge were delighted to organise a Crystal Challenge event in Glasgow.
The premise of the Crystal Challenge is simple: Complete challenges to earn Crystals, Crystals mean more time to grab cash in the Crystal Dome, the most money collected wins the game! Our six teams were more than ready to compete in some of our most complicated and daunting tasks for a chance to earn our Team Challenge Company Trophy!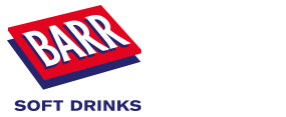 We kicked off with Crane Construction which saw our teams hit great heights in their bid to earn the first crystals of the afternoon. The Beauties recorded a semi-lacklustre 152cm, whilst 4Play and 3Dom nailed 170cm and 180cm respectively. However in what might be a TCC record, team 2 Good reached an unbelievable 210cm... heroes.
The Crystal Challenge activities continued with Labyrinth, Giant Jigsaws and often tricky Interlocker tasks, with bonus crystals being dished out left, right and centre for some sensational performances! It was, however, our NASA challenge that proved most controversial. Though some under-handedness was suspected, true confirmation could not be made, as team 2 Good literally were "so good it couldn't be true", as they left the moon scoring only 4 points... We'll let you be the judge as to how truthful they were. All other teams also scored brilliantly, though Bear is still convinced you can't see stars from the moon...!!!

Next we tested our team's problem solving and intelligence. Interlocker is an easy idea with a complex solution. Each team is given a pack of interlocking pieces that only go together in a particular way. Using the map provided, one member of each team must instruct their team on how to build the shape, but isn't allowed to touch the pieces themselves or let the rest of the team see the map. Team All Barr One made great progress early on, but then ran out of time when trying to fit the final piece.
After all our Challenges, the top three teams headed into the Crystal Dome. With the most Crystals, team Two's Trouble went in first for a full 25 seconds, then team Fourplay for 20 seconds and lastly team Six is on Fire had 15 seconds. All teams waited with baited breath as our judges tallied up the final amounts...

With a grand total of £400 grabbed in the Dome, team Fourplay took the top spot, leaving Six is on Fire in second and Two's Trouble in third. A final tally of the crystals put poor team Three Amigos in last, having only gained one crystal throughout the whole afternoon. Fortunately they managed to laugh as they were presented with the wooden spoon!
AG Barr are wonderful clients of ours and a genuinely great group of people, and we here at Team Challenge are very much looking forward to working with them in the future!