There was excitement in the air as the guests from Almac arrived at the beautiful Galgorm Resort and Spa Hotel, Northern Ireland. There was some tactical seating arrangements as they got settled into their teams.
We went straight into the action with our first round Higher or Lower. The first 100 points of the night went to My Mate's in the Corner for a brilliant knock out round. Next up was Guess Who and the teams all did well despite one team mistaking J K Rowling for Madonna… Rick prayed for Man City players to assist his efforts, but none were available for transfers. Onto the movie round and the Cock Tails managed to get every question right whilst the Almac Tigers were lagging behind with only 50 points on that round.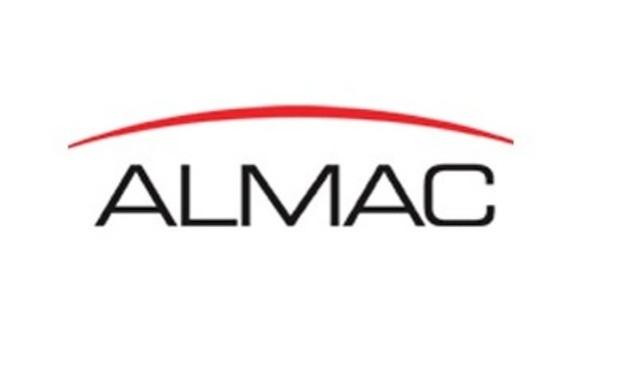 The hilarity increased with the Balloon Tower round in which several teams tried to sellotape their balloon models to the roof… and Stephen tried to use a 7 iron…. goodness knows why!! The Cock Tails proved to be the best engineers with an impressive height of 47 inches. The ensuing Logo round saw all the groups do well, despite getting a few of Britain's most famous wrong.
Next up was the Giraffe Build and all the teams got very competitive. Some looked very un-giraffe-like and others simply crumpled to the ground. The final measurements were: the Almac tigers with a respectable 45 inches; the Cock Tails with 50 inches; and my Mate's in the corner with a disappointing 3 inches. The Strawberry Winos were justifiably disqualified for their non-free standing giraffe, which left the Rampant Rabbits the winners of the round with an amazing 150 inches. Moving on, we had a lightning round of Capital Cities where the competition was fierce between the Almac Tigers and the Cock Tails, who got five of the answers between them. The groups might need to brush up on their global geography skills though as two questions went unanswered, even when tempted by 40 points!
The last round proved to be the undoing of some teams as their music knowledge was tested. The scores were counted up and the results were in:
5th - Earning the wooden spoon was the Almac tigers with 550 points… Gerald it wasn't you – honestly… maybe a specialist round on Fashionista next time!
4th - The Strawberry Winos with 550 points
3rd - Rampant Rabbits with 590 points
2nd - My Mate's in the Corner with 620 points - We were worried Leanne might give us a Karate slap for not winning but to be fair it was the boys on the team who lost it for you!
1st - The Cock Tails, victorious winners of the coveted Team Challenge trophy with 710 points… it's good to be the King Helen!
Sadly it was time to say goodbye to Almac after a fantastic night of fun… we shall return!