Team Challenge Company had the pleasure of hosting a Race Night at the wonderful Hucclecote Rugby Club for SHS group. Everyone was getting excited for a night at races after having their Hog Roast and ice cream cones!
The evening started with teams selecting a team name for extra bonus money to bid on the first race with. We had some great team names such as the Iceland Burgers, Whips and Strips, Knackers Yard and the Fifth Leg! But the winner of the bonus money was Hung Like a Horse.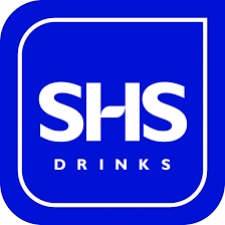 The races were explained to everyone before they went to bid on the horse of their choosing in the hope that they would win. We had some big bets towards the last race of the night which got everyone really excited. For a while the Iceland Burgers weren't doing so well but they managed to bring it back in the air guitar contest! The Squealers and the Waves were on a winning streak towards the end of the evening in the races but they were also winning bonus money with what team can make the most noise. We had some big winners in the Guess Who round of the evening with joint winner Knackers Yard and the Iceland Burgers with £90. We also had a special drag race for Macmillan Cancer Support which everyone managed to raise a massive £110 for the charity!
The night was rounded off with our air guitar contest! Before naming our big winner, who can name our split guitar hero? Please leave a comment below naming this hero! Before the final race began teams discussed tactics on what horse to bet on in a bid to win the Team Challenge Company winner's trophy! The race was on but there could only be one winner which was horse 7 and won Team Squealers a massive £1980!!! They bet big and won big so well done team! With all teams cashed in, well the ones who still had money cashed in, the money was counted and verified!

Coming in first was the Squealers with a massive £2560. 2nd place went to Drinks Dobbins with a great amount £1980. We would like to say a massive thank you to Kellie-Ann and her team on organising this great event! We all love working with you guys and had such a great night, we can't wait for the next one in September! Big Shout out to The Squealers! - Gerry, Trudie & Emma