Wednesday the 12th June saw a group from Kames Capital take part in their annual Executive Quizat the Ghillie Dhu. Before the quiz began the guests had a buffet style dinner to give them to ensure they would last the night.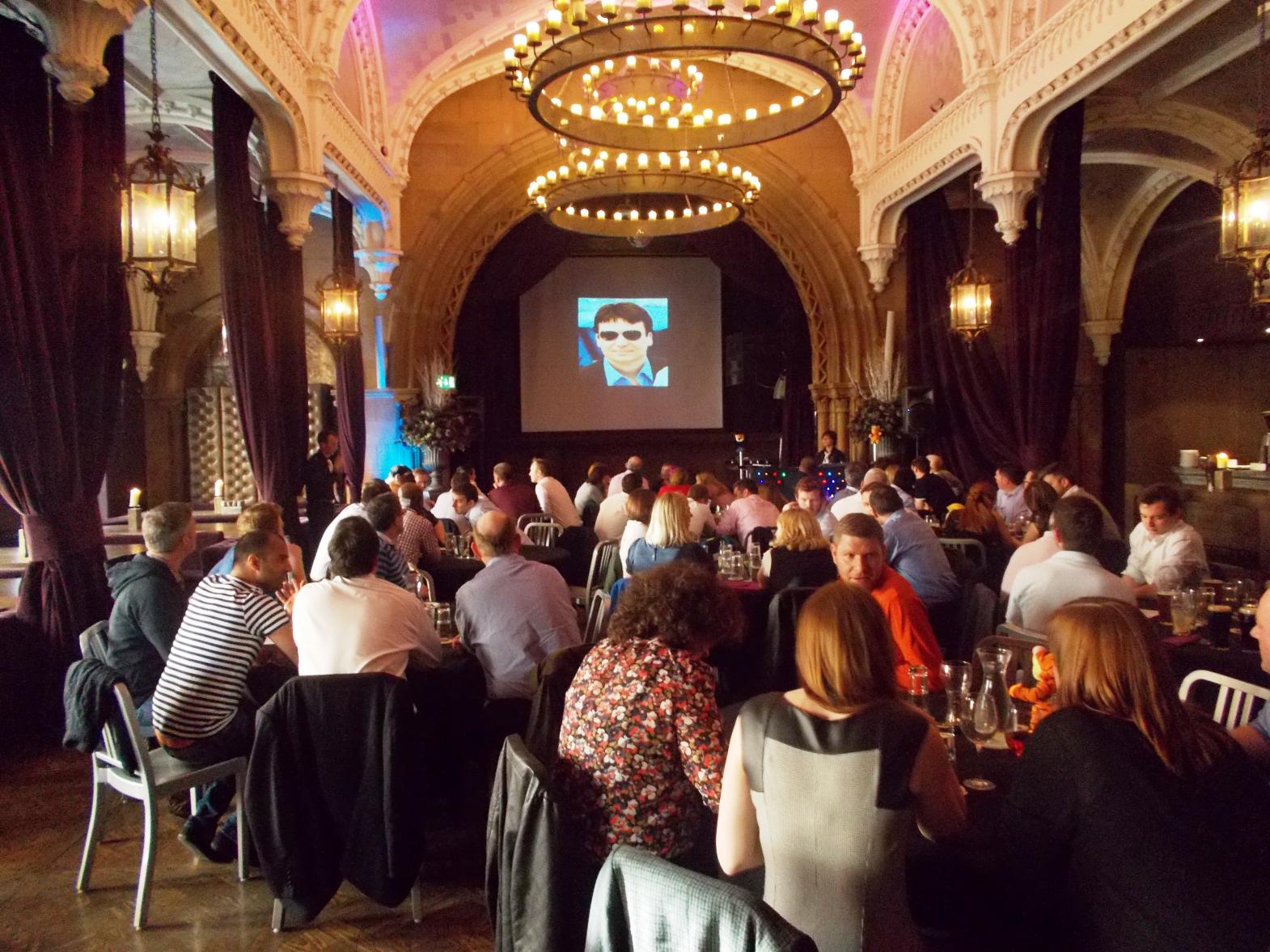 The entertainment kicked off at 7 o'clock with a Interactive Quiz round of Hit or Miss to get all of the guests going and getting the energy levels up. There were a few cheeky attempts to cheat however this was soon stamped out and after a fierce battle the points were split between Arrested Development and Ken Dodd's Dads Dogs Dead. This was to set the highly competitive tone for the remainder of the evening.
Over the next few rounds the teams battled away hard with the top spot changing hands all of the time. However as it came to the Executive Quiz General Knowledge round it proved early on that only one team was going to stand a chance - the Ghillie Don't. The others sadly lagged behind allowing the Ghillie Dhu to gain a clear lead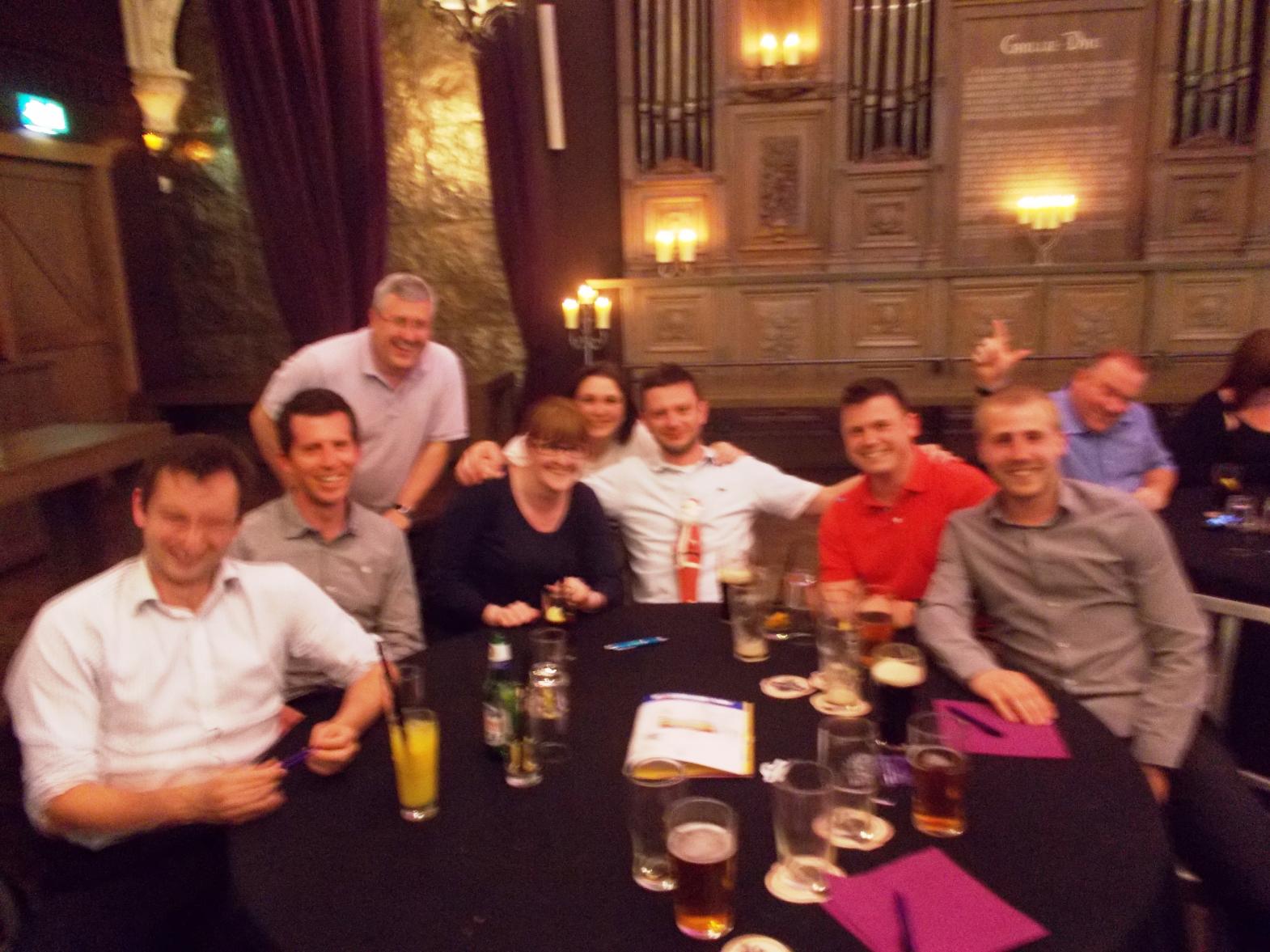 All the teams managed to preform exceptionally well in the Executive Quiz Logo Round with everyone managing to score full marks much to the disappointment of some who saw this as a missed opportunity to play their joker. The final three rounds came in thick and fast and continued Name the Movie, The Geography Round and finally Name the Tune.
The final scores were added up and unlimited and there was a clear winner and last place. This was a competitive event so taking home the wooden spoon with a score of 580 was Norfolk N Chance. However the winners of tonight's Executive Quiz taking home the much sought after Team Challenge Company Trophy with a score of 750 were Bondage. As we all know it is not easy to organise an event like this so a big thanks goes to the Social Committee for all of the effort they put in to the evening. We look forward to working with you all again soon.