It was a real pleasure to work with Brenda and the managers at RSM at their lovely offices on Queens Road Aberdeen as their guests eagerly arrived to the Fun Casino Night with Team Challenge Company. After a very warm welcome to all from Chris and quick brief explaining what format the evening would take, the fun money was was handed out and then it was down to business to see which of these high rollers was going to walk away with the Team Challenge Company Winner's Trophy.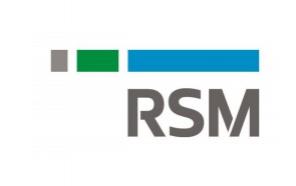 It was a fast start to our Evening Entertainment as everyone was on the tables trying to place a bet and win as fast as they could. The thinkers of the company where on the Blackjack and for the first round there was a big game going with Shiona winning this the first game and was looking good to win the trophy. Over at the Roulette the wheel was spinning fast and furious and the bets were hot to trot. The red and black outside bets were so busy that everyone had their finger on their bet just so no one would take the cash! At this point a lot of people needed a wee loan to get them going again like Craig who still owns the bank £400 and even worse Darren who owes us £700 but that is just between us ! The big shock here was that most of the people in the room were called Hannah – or was that just a convenient alias ? There was a big shout from the blackjack table as the Blackjacks were flying thick and fast.

As the evening drew to a close and time was up everyone handed in their winnings which were checked and verified to see who had won the most Fun money. First off in last place with a debt of £30 million probably her car (!) it went to Cheryl - delighted with the wooden spoon! Please do not go to a real casino Cheryl haha. In third place overall was a tremendous effort from Suzanna and just missing out in second place was Shiona with £260 while our first place champion was Bruce with a mega win of £415 and only one quick top up visit to the banker! A big thanks to Brenda and the team for putting this evening of Fun Casino Entertainment and hospitality together, it's a pleasure working with professionals. We can't wait until the next time !