Team Challenge Company once again had the very great pleasure in working with the wonderful team from International WellControl Forum (IWCF) not far from their base in Montrose, along with their lovely competitive colleagues from Leeds, as their team took part in a full day of team building in the shape of our ever-popular Go Team GPS Interactive Treasure Hunt event.
The sun beat down from the off on the playing fields and wonderful grounds at Monikie Country Park where the event took place, as our excited and intrepid guests arrived in usual high spirits for a fun, engaging and enthralling day ahead. The team building session would see our group split into 4 teams that would battle it out to in this beautiful country setting providing the playground for our latest GO Team GPS Interactive Treasure Hunt, with our intrepid adventurers from IWCF geared up and ready to go for a fantastic day of team building entertainment ahead.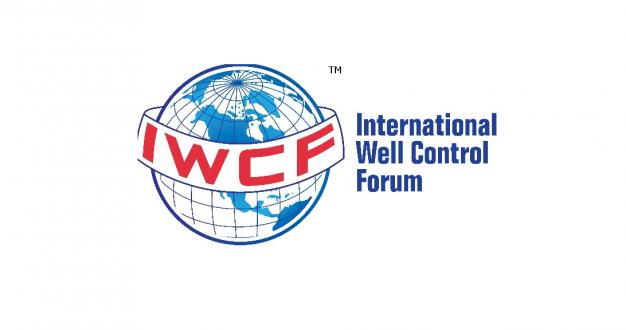 There was much excitement on arrival to the fantastic teams began to gather to kick-off their day of team building fun. After a quick 'how to' briefing session in which our teams got to grips with their tablets and our state-of-the-art Go Team GPS Interactive Treasure Hunt technology, there was barely time for a team-selfie as our players raced out across the country park grounds - their mission was to find as many GPS checkpoints as possible located around the country park, and complete the various mix of challenging, tricky, engaging and entertaining team tasks as they do so. Anthony out and about was pretending to be Paul and vice versa – maybe that was in case a steroid test was to be carried out on the top athletes or maybe it was just us that were confused?
Back at HQ events base, we had a stream of fantastic answers, ingenious photos and hilarious videos flooding into us the teams flew through the checkpoints – everything from Superhero poses to singing Rocky classics, from miming Operatic symphonies to rapping the Fresh Prince of Bel-Air… in quite unique fashion! As time on the morning section of the treasure trail began to expire, teams hurriedly made their way through grounds, where a grand BBQ lunch awaited, and no one wanted to be late for that!
There was also the opportunity for our teams to earn extra kudos and more valuable points throughout the day with our additional team building challenges. Space Hopper dash proved hilarious as usual with the warm-up and muscles tested to the max – just look at those photos – dignity was always maintained of course The teams really did well to get to grips with our Plank Walk task as the morning wore on, showing some great care for all and wonderful teamwork and due diligence to complete such a tricky planning and communication task. Some great and creative ideas came to the fore too – you know who you are!
The Hip Hop Skittle Drop proved frustrating for some – and we think Jo might have cheated in this challenge - but we won't mention it here !, and it felt like the challenge might never be completed before sunset for some of the teams whereas Team Four shades of Grey raced and romped ahead in style with this one.

As the group relaxed in the sunshine after their fun filled morning, and prepared for some fantastic food to follow, there was certainly a sense of eager anticipation as the teams awaited the next round of challenges. The BBQ food was amazing and set everyone up for another blistering performance in the afternoon where we saw even more challenging efforts and artistic performances being rewarded with a huge points tally.
As the afternoon drew to a close the teams re- assembled back at HQ Base for the scores but there was a surprise in store first, as or GPS Interactive Treasure Hunt crew whipped up a storm by presenting the 'highlights' from each of the teams as they trekked across Monikie Country park, showing off a hilarious selection of photos and videos from the day. This went down to rapturous applause, massive laughter and huge cheers as one by one the teams were picked out…and made a bit of fun of! Gemma as usual was Almost too competitive! Finally, it was time to announce our winners and losers of the day... coming in at last place, with a semi-respectable score, and taking home the wooden spoon was Team 2 Hot 2 Handle! They were beaten into last place by Team Number 1, The runners up in second place where Team 33 and a Third. But your champions, ladies and gentlemen, boys and girls, with a huge point haul and taking home the Team Challenge Company Winner's Trophy...the unstoppable, Four Shades of Grey!
A massive shout-out and well done to all the entire team from IWCF on the day, all of whom were fantastic fun to work with and really got into the competitive spirit of our Go Team GPS Interactive Treasure Hunt.
A special mention and big thank you must go to Leona for all her hard work and the entire organizing committee for their efforts in pulling together such a brilliant team building event and in pulling the event together… you did a great job Leona!

We very much hope the entire team from IWCF had a wonderful day with us, and we look forward to seeing you all again soon for the rematch.