It was a dark spooky night at the Hilton Treetops hotel in Aberdeen when a variety of spooky ghouls and ghosts, cats, princesses, witches and everyone's favourite superheroes from Expro Group descended for their fabulous Halloween party!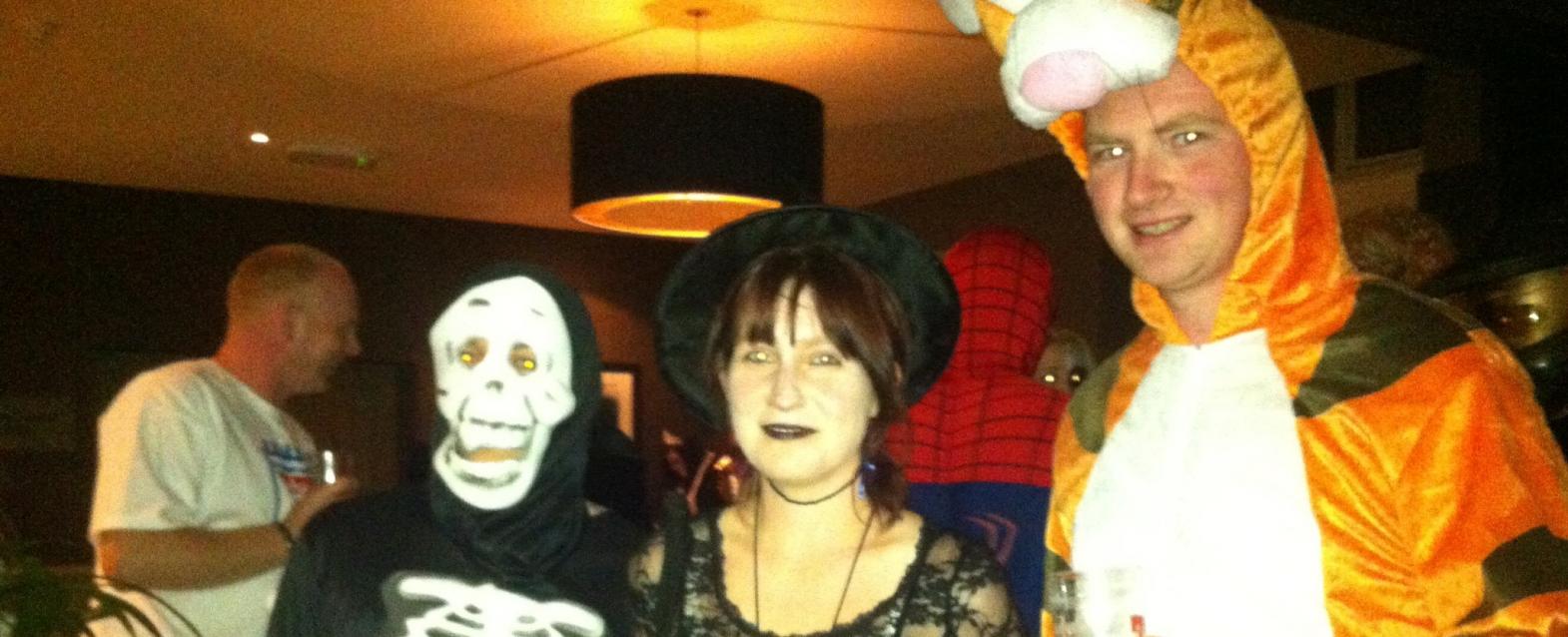 The atmosphere was set with creepy cobwebs covering the corridors leading the guests into the room where they were greeted by an incredibly scary looking butler! They soon learned that this was only the start as they had to navigate past some skeletons and witches dangling from the ceiling before they could even get to their tables. To help keep with our creepy mood their was candelabras sitting in a spooky cauldron and tiny spiders everywhere! What else could you possibly want for your Halloween night!
There wasn't just small spiders however! There was also some massive spiders crawling around the pillars as well as some particularly horrible bats and rats! Up on our stage with the fabulous DJ Lexy were some pretty pumpkins and a freaky looking coffin with mutilated body parts included! The night was fantastic and to add some excitement there was even a costume competition! Definitely not an easy choice that's for sure with all the creative and well thought out ideas! At the end of the night everyone left the party with smiles on their faces, and hopefully we're not too scared by all of the zombies running around in the early hours of the morning!