On a very wet October morning we met up with a group from Technip at the beautifully located Banchory Lodge for one of our Highland Games events. Despite the wet conditions our teams were very enthusiastic about the day ahead. There was a range of different activities to take part in from Laser Clay Pigeon Shooting and Axe throwing to Haggis Rolling and our Caber Tossing!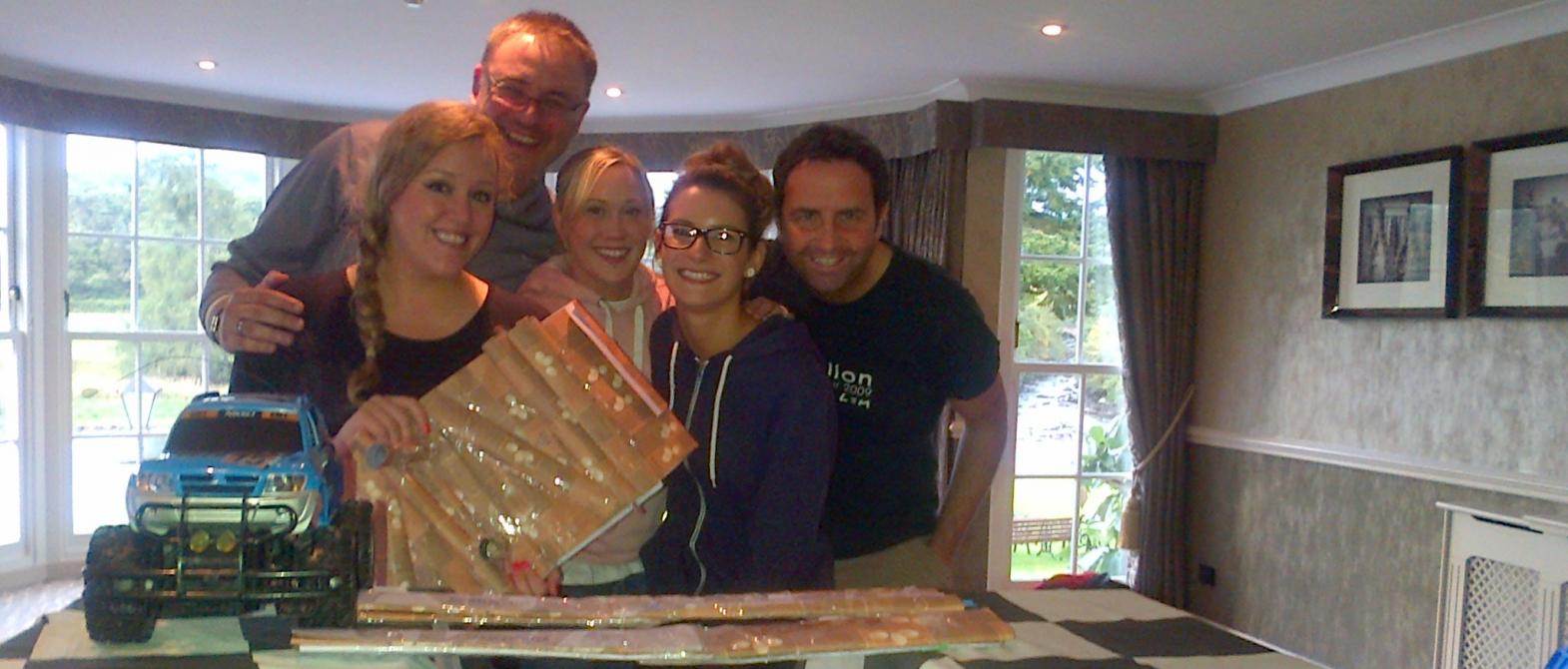 We began the day discussing our teams value cards which, if played correctly, could earn them bonus points as well as encouraging development within the team. When we got started our teams competed head to head in a rotation around the activities. The See You Jimmy Race seen our teams get very competitive as they ran around the course. As the weather didn't improve our teams were quite relieved to head inside for lunch before heading back out for our second round of games. The Archery was a big hit with all the teams and the Laser Clays separated the good from the bad!
We got through the final rotation just minutes before the weather took a turn for the worst. Luckily we had planned to finish with some indoor team building activities. This seen our teams come together for one last competitive push as we came to an end with Bridge Build. With only 1 out of the 6 teams being unsuccessful at the cross it was a very close call when it came to counting up the points. Congratulations to all of the teams that particpated in the day, you all did well. Many thanks to Diane McIntosh for organising such a successful day!