The guests from Queens University, Belfast arrived at the superb Queens University Upper Malone Playing Fields in eager anticipation of a fun-filled and frenzied Christmas Interactive Quiz Nights - Team Challenge Company style. As the pre dinner drinks came to an end, the tensions began to mount as the mighty competitive team event was about to commence. The group competed across 9 separate tables, during a sumptuous buffet in their private room, with each team battling it out in a bid to walk away winners of the much-coveted Team Challenge Company cup.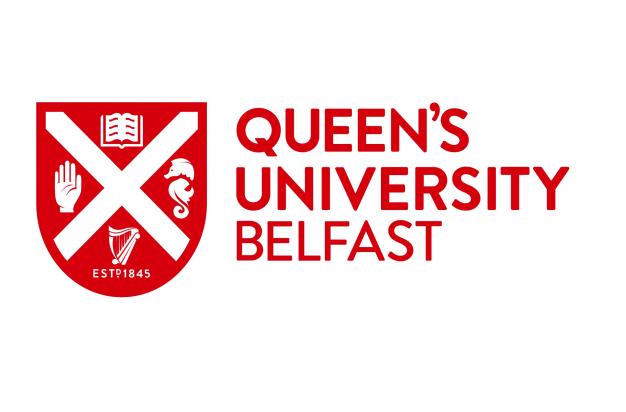 The Interactive Quiz Night kicked-off with the ever-challenging Hit or Miss round, which saw head to head action on the stage – make your choice - then onto the Balloon Tower – or was that balloon heap on the floor ? Just look at the photos. Then came Guess Who rounds, which saw Winnie the Pooh storm into an early lead, closely followed by Sixty Moose! The teams had soon settled into their stride as the mascots were played strategically – well mostly ...well all apart for the poor Dragon Soups!
The hilarious action continued into Movies Round, where some teams fared slightly better than others – have you ever even seen a Movie Liz?! Poor 4 Bare Men struggled throughout, and rumour was that they were only here for the food and beer and it seems 3 Wise Ducks and Rab were to be honest poorly named! We even thru in the hilarious Wagon Wheel challenge – Tasty!

With Raymond spurring his team onto a possible victory (not to mention the inspirational photos we had found of him!), the nerves flowed. Questions in Sport followed and yes this was even more difficult than even we could have guessed – of course it was an Ice Puck! The fast-paced and frantic final few rounds saw the lead change no fewer than three times leading into Name the Tune which saw may sore heads scratched then onto the Grand Finale was the Bridge Build that would determine the final result of the Interactive Quiz Night with all teams straining to cross the great divide. The Sixy Mooses continued their unfortunate run of form and finished in the ravine along with almost every other car – clearly a bridge too far!
Final Scores on the Doors
Winners 7 People Seen Tessa's Beaver 1510 points
2nd place Dragon Soups 1380 points
3rd place Winnie the Pooh 1320 points
4th Sixty Moose with the Hole 1280 points
5th Sonic Two 1275 points
6th 3 Wise Ducks and Rab 1260 points
7th Tiggers 69'ers 1210 points
8th 4 Bare Men 1175 points
Last Santa's Boom Town Rats 1125 points

The Interactive Christmas Quiz Night had been a huge success for Queens University, with all in attendance thoroughly enjoying a hilarious evening of challenge, competition and entertainment. A big shout out and thank-you must go to Raymond for all his effort and hard-work that went in to making their event such a memorable one, Queens University were a true pleasure to work with, and we at Team Challenge Company hope to see you all and entertain you all again soon.