Team Challenge Company had the pleasure of hosting a fun-filled afternoon at the iconic Titanic Belfast with our guests from RSM Tax & Accounting who were ready to take on our ever popular Pressure Zone. A sense of nervous anticipation filled the room, everyone's eyes locked in on the games in wonderment as to what challenges lay ahead.
A warm welcome and Introduction brought the teams together, and we set our first challenge of the afternoon - Flop it. Our 8 teams were fully raring to go, we kicked our Pressure Zone off in style as the teams hurried to land a score in the first round. the task appeared easier than first thought, the teams had to land a ball on top of a platform at over 6ft with one flick off the wrist. we had one successful participant gaining 100 points for her team. Sadly many a life was lost in this round, however full of cheer the teams moved onto their first rotations.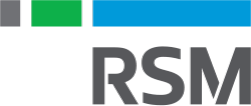 The challenge was on and the teams were determined not to lose anymore lives, the first team head over Decent, this game takes skill, speed and accuracy as the ball is placed in one tube and must be caught coming out at the other end. Many teams were successful in this task, however the ball appeared to beat some, the speed was too much. There was silence and then uproar over at Step Over as the contestant's were completely blind folded and must direct themselves several feet and get over the hurdle without knocking it over, this task held the most suspense and had everyone jumping for joy when they completed the task and earned their points.
Index is a game that requires skill, patience and a steady hand. The teams had to guide the ball over a 2mm ledge using only their index finger, if the ball dropped they would lose a life. not many lives were lost on this event, which is quite an achievement. Our last game, Landing strip, is exactly that. The contenders must roll a ball to bounce back and land within a specific area of the board, this game was set to test everyone's patience as they could not quite get the right speed on the ball to land in the designated area.
Half way through our rotations we stopped to gather the teams together to play Roller Ball, the aim was to roll the ball along a platform and get a hole in one. This round saw many teams taking away a few hundred points between them, however some people were rolling the ball in all directions.
The scores were in and counted, the teams did incredibly well and from 54 lives the average left were between 24 - 27, this was an excellent result and showed that there was great skill amongst all the teams.
The scores were in and counted, the teams all had a brilliant afternoon but were eager to find out who came out on top.
Stepping up to claim the Team Challenge Wooden Spoon was team Magnificent 7 with a score of 1540, well played team.
7th place was 8 is Great with a very close 1560

6th place was Fantastic 5 with 1590

5th place was Toe 2 Toe with 1640

4th place was Oneeta Drink with 1970

3rd place was The 4 Tops & Louise with 2140

2nd Place was 3's a Crowd with 2160

Taking home the Team Challenge Company Trophy with a whopping 2680 points was 6-1=54321.
Well done to all the teams we had a great day with you all. Thank you to Gemma for organising, we know there is a lot of work goes in to the planning and executing of these team days. We hope to see you all again very soon.