As June merged in to a hot July, Team Challenge Company once again had the great pleasure of working with the Standard Life Investments Operations Team in delivering their summer away day programme of events - and 2015 was perhaps the most adventurous yet! On the calendar this year were a whole host of fun, engaging team activities which would bring together a number of different departments from across the UK.
They would indulge in the best of outdoor activities, allowing our keen clients to excel both in a personal sense and as a wider unit. The feeling of sore muscles was far outweighed by what was a memorable and satisfying experience for our enthusiasts. With 4 full days of activities allowing SLI team members to sign up to their choice of White Water Rafting, a combination of mountain biking challenges - some more extreme than others - and our ever popular Pressure Zone Gameshow event, there truly was a wide range of experiences for all to enjoy.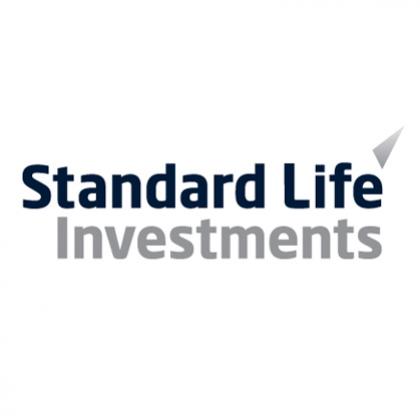 Our White Water Rafters were welcomed to the incredible artificial white whiter centre at Pinkston, Glasgow, and there was certainly plenty of activities for our guests to enjoy out on the rapids. The Pinkston White water rafting man made adventure course creates artificial rapids pumping 7 tonnes of water per second delivering safe accessible and adventurous white water rafting! Used for the Common Wealth Games our clients were delighted with the facilities, instruction and the challenge that lay ahead... it was time to step up for a real fun adventure with Team Challenge Company.
With a drop from top to bottom of 1.5m it was like an artificial ski slope - only wetter with full safety equipment and guides on every raft and kayak run we had thrills and spills on each and every run everyone enjoying getting wet and loving the white-knuckle ride facing the adrenaline-pumping white water rapids. We finished the adrenaline pumping session each day with kayak water polo - more opportunity to get even wetter ! Under the watchful eye and tutoring of our experienced raft and kayak guides, we were all prepared and ready to skilfully tackle the amazing white water course. Suited and booted in full wet suits and equipped with a buoyancy aid and helmet this was certainly a challenge that everyone will be talking about back at base - just check out those photos.
Our cyclists enjoyed a range of experiences across the 4 days, with the vast majority opting for our perfect mix of leisurely cycling and some fast-paced, adrenaline pumping mountain biking located within the wonderful backdrop of Pollok Country Park. From enjoying the wonderful scenery on offer to getting extremely muddy on the beginner, intermediate and advanced mountain biking courses, there really was something for everyone. Some of our more experience mountain bikers instead chose to join us for a full-day of extreme trekking through Glentress Forest in Peebles, where our guests were really put through their paces by our expert mountain-bike instructors. From high-end skills training on the technical courses through to flying amongst the forest trails, this mountain-biking adventure was certainly for the brave, and wow did they enjoy it!
As many of our guests tackled our selection of outdoor activities for this year, it was the turn of Denise and her colleagues to step indoors for their kicks. The beautiful Norton House Hotel in Midlothian would, once again, play fantastic host to one of our famous Pressure Zone events. 4 teams battled it out, head to head across an array of tense, challenging activities, all in pursuit of one dream. Being the latest in a long line of legends to lift the illustrious Team Challenge Company Winners trophy. Team Google, The Gofers, The Arctic Monkeys and Team Cola-Cubes knew if they could hold their nerve, the acclaim would ultimately be theirs. The Gofers stormed into an early lead after blowing away the competition on Flop It. The Monkeys were also left hanging as they couldn't master the tricky Landing Strip game. Google searched for a way to glory with a measured approach on the most difficult opener, The Index. Cola-Cubes battled away and found some success in perseverance as we reached the half way mark. After a lovely lunch everyone knew a final but successful assault on the remaining challenges would ensure they would at least be in the running for top prize...!
Team Google continued to live up to early promise as they blitzed bonus rounds on the Descent and Tier Drop. The monkeys never really got into the swing of things as they again toiled at every turn. Could they drag themselves away from what was a two way fight for the wooden spoon between themselves and Cola-Cubes? The answer was inevitably, no! Googleers and Gofers were just too strong in the latter stages, dealing with the pressure of an emotionally charged run in. The Monkeys took the spoon on £4000, Cola-Cubes took 3rd with £4200. The top two teams were deservedly over the horizon. But who had done enough to be crowned the winners of the day? Team Google engineered an impressive but ultimately 'not-quite-good-enough' performance as they stalled in at 2nd with £4900. But the big winners of a fantastic day of Pressure Zone fun were the Gofers who cut up the competition raking in a massive £5500! Deserved winners in a consistent, productive display of power and dominance.

A massive shout-out and thank you must go to Denise for all her efforts in organising yet another fantastic year of events for the SLI Operations Team. A safe, exciting and memorable experience had been enjoyed by all who had encountered Team Challenge Company's activities in 2015, and we very much hope to see you all again soon for what will no-doubt be another wonderful adventure.