Thainstone House Hotel was decked out in Scottish themed Highland Games glory to welcome the group from Accenture for the afternoon of Summer BBQ fun. With a drinks reception awaiting there was huge anticipation as to the events that were coming up and it was with nerves that we noted the terrible weather outside. Click now to see more corporate entertainment ideas.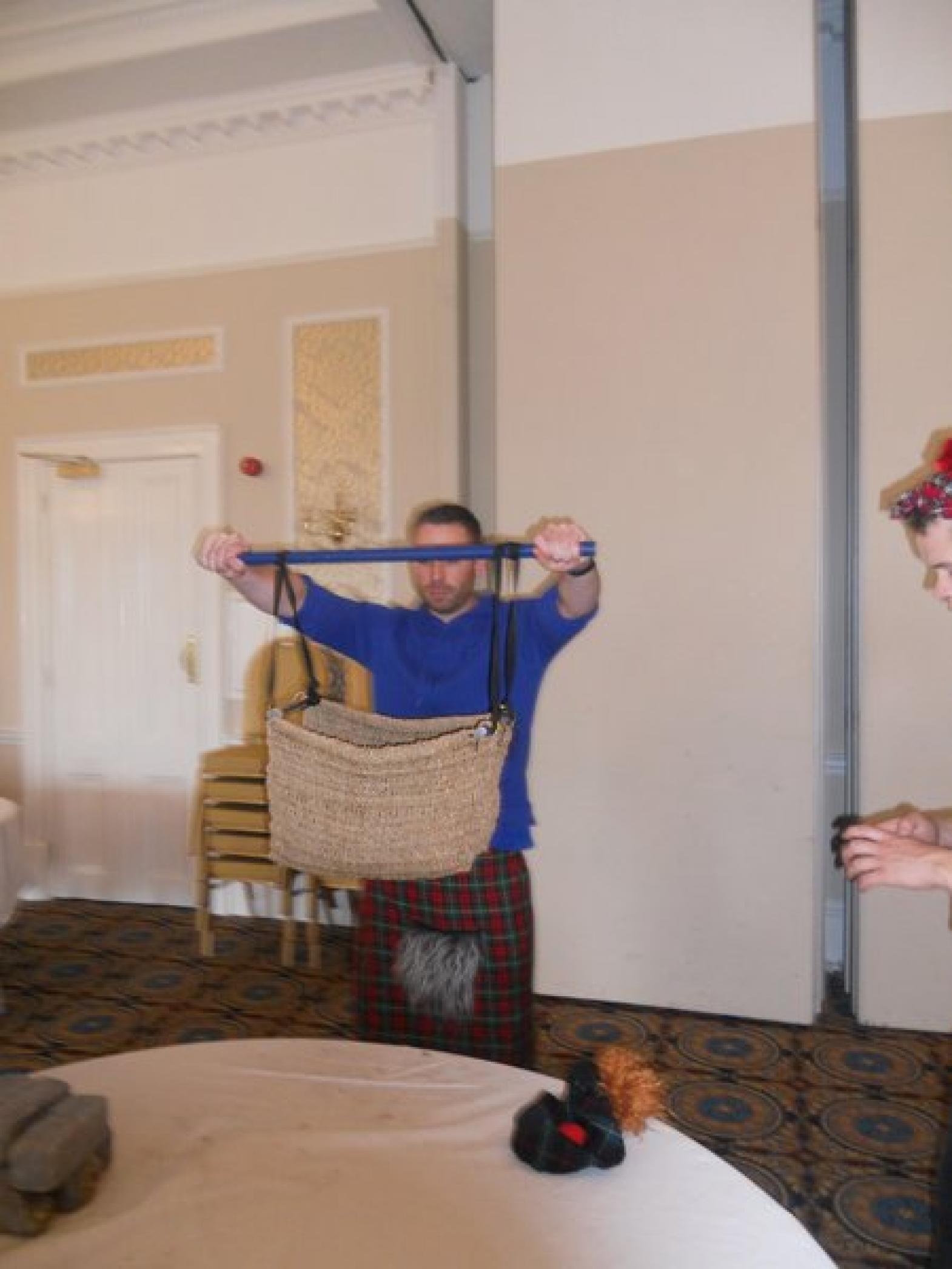 After splitting the group into teams and offering huge bonus points to the best name (Ginger Ninjas) and loudest cheer (no teams! Haha) We decided to take refuge inside for the first of our challenges in the form of Haggis Hurling and Stone Lift. Now those Ninjas really struggled with the first rotation as no matter how hard he tried Peter couldn't understand the rules! Once we got going they managed to pull it back to a win. Over on Stone lift it was the Cupid Stunts time to shine as Lorraine was just pipped at the post by Mark's 1 min 34 seconds to her 1 min 32 seconds! Now that's what I call close!
As we moved outside for the rest of our Highland Games it was Roy's Rascals turn to prove the 'by name and by nature' mantra as Bill tried to pass off as Ian in case he was docked points!!! At Toss the Caber we had a very near miss as we got a demonstration of what happens when an Englishman tosses a caber-chaos haha! This was time for the Bonnie Bean Counters to shine as they stormed a win with their tossing skills. Fly Casting proved to be a bit tougher and required full concentration from all teams. Time for the final two rounds drew nearer with the smell of our BBQ and saw all teams head to Archery for a play off which saw Amit storm to a win masquerading as Robin Hood. Laser Clay Pigeon Shooting was more of a mixed bag as the Rascals and the Ninjas each won a round here shaking up the leaderboard.
Time for the scores meant time to award the cup of the day to our top players and that went to the Ginger Ninjas much to their delight as Roy's Rascals came a close second. The Cupid Stunts just edged into 3rd place as the Bonnie Bean Counters lagged behind and claimed the dreaded wooden spoon! We had a brilliant afternoon full of fun and friendly competition that we all enjoyed. A huge shout out for Evelyn for all of her hard work in putting the afternoon together for everyone and even missing out on a day of her holiday! We look forward to seeing you all again soon.