What an amazing afternoon of Corporate Family Fun Day excitement with Aviva! It was a warm cloudy day at the Aviva Perth site, but that didn't matter as there was too much excitement with the debut of Denver the Dog. A huge hit with the kids and adults, there were lots of photographs with Denver the Dog who kept the kids smiling all afternoon. The bouncy castle and giant inflatable slide was filled with children laughter.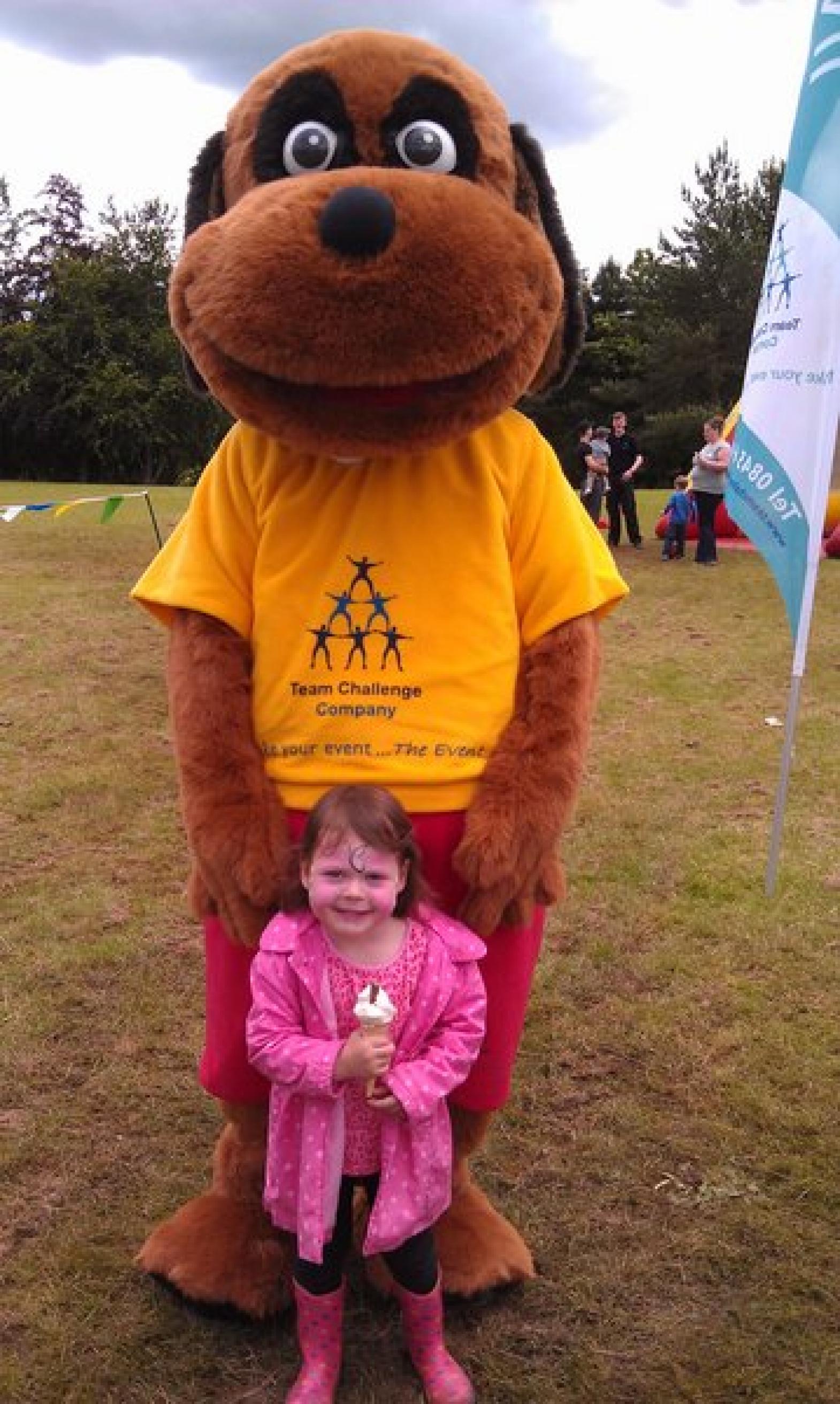 There was plenty to do with spot competitions at the Archery and the children races. The face painting was popular with many butterflies and Spiderman. The question of the afternoon was "Where is SpongeBob?" as we search high and low for him in our treasure hunt.
Then it was time for It's a knockout. The brave teams were HSBC; Sales Team; M&M and Customer Service. It was a close race between all the teams competing on the Bulls eyes sack race and the Space hopper dash. But when it came to the final dash to the assault course HSBC and Sales Team left M&M and Customer Service standing still in their skis. The runners up were Customer Service; 3rd place M&M; 2nd place Sales Team and the winners sporting their sparkling hairdo was HSBC.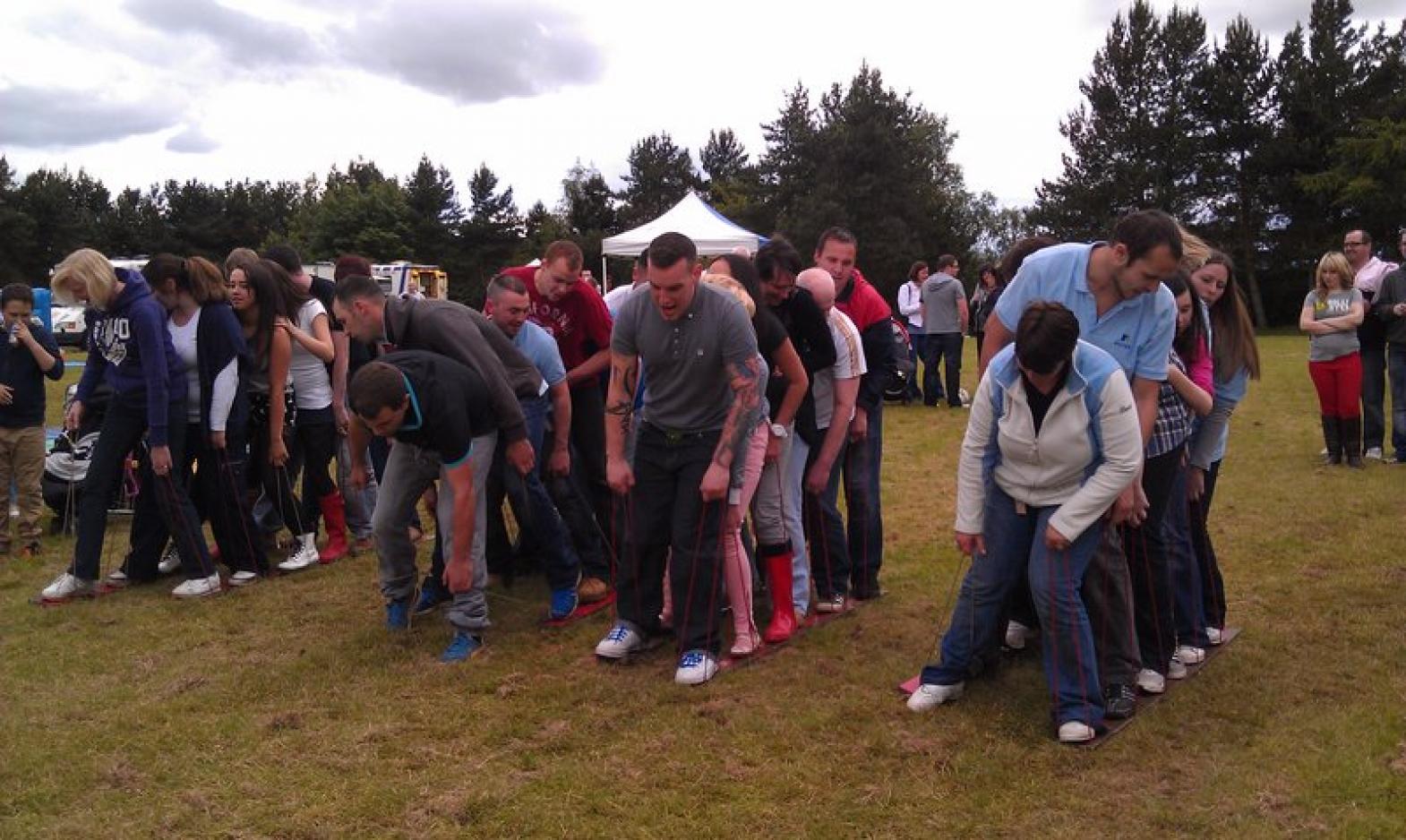 We would like to thank Lisa; Laura and her team for their hard work and inviting us to be part of their fabulous family fun day event. Look forward to seeing all again next year!!