The Potarch Hotel was the setting for the Universal Pegasus International Summer BBQ Fun Day and the sun was shining down on us as we gathered to welcome the group from the coach with their Hog Roast BBQ and an array of Inflatable Fun for the adults and children to enjoy.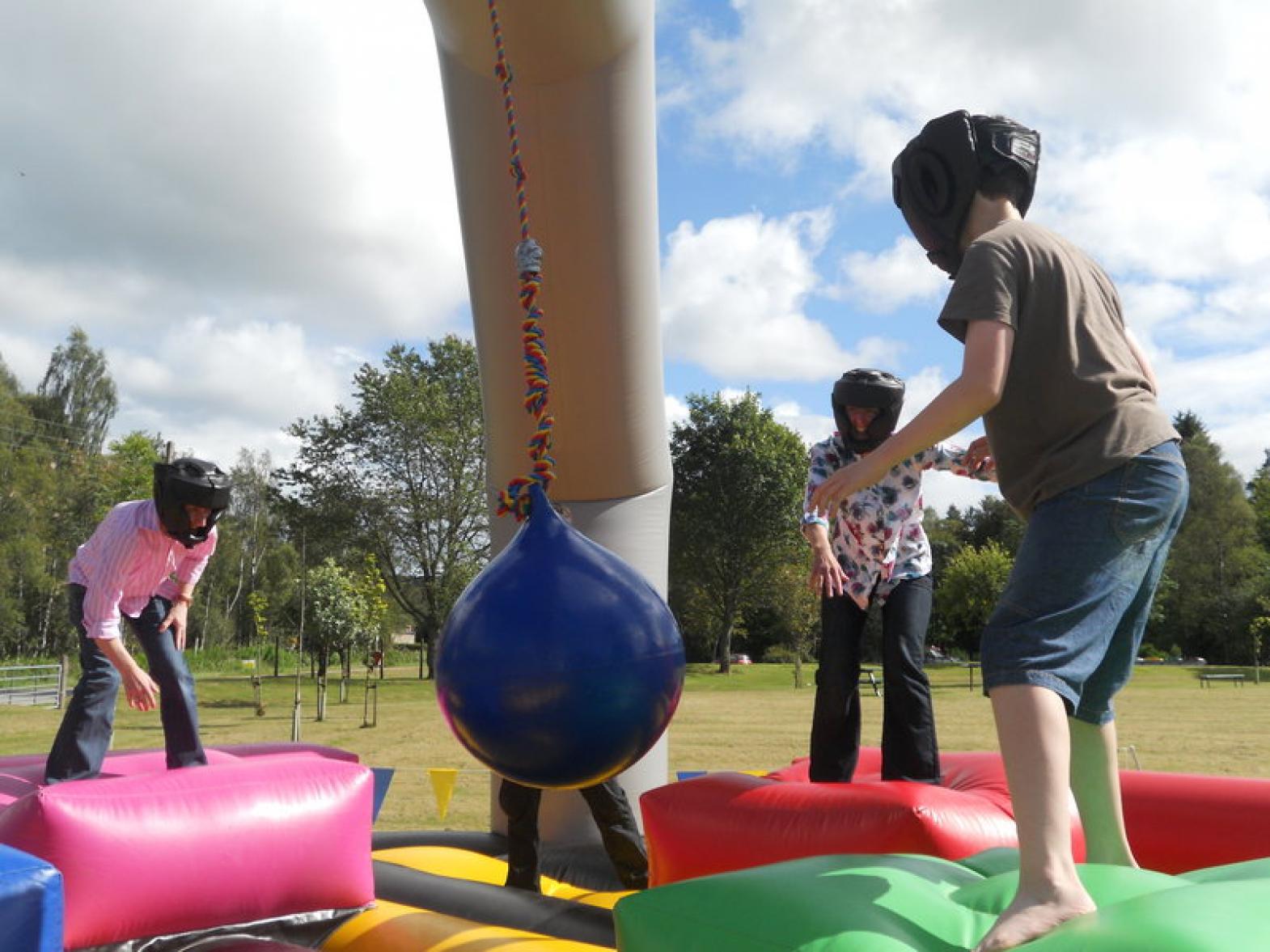 After hours of play and fun as well as a delicious lunch it was the Human Demolition ball that provided our frantic and at times rather violent competition for the afternoon. With Gary flying the flag for the adults but not quite doing enough to make it thru it was Ben and Peter that made it through to the final. The boys were so evenly matched we would have been there until Christmas waiting for a winner so the decider was on the Surf Simulator which both of them were pros at. With only one second in it in the end it was Peter who took the crown and the Team Challenge Company Winners Trophy.
Before it was time to head home it was time for the kids and adults races to get underway as Calum, Rebecca and the rest took their chance to win themselves some sweets. Mr Pink and the rest of the gents went the extra mile for their sack race whilst Sandra and the ladies stepped up to handle their balls and Space Hopper to success and not to mention sweets. Was a fantastic afternoon enjoyed by all especially for the sunbathing opportunities so huge well done to Callum and the team for putting the afternoon together for everyone. It was our pleasure to entertain you all and look forward to more BBQ Fun Day action in the future.