We hope this blog will bring back some great memories of your fantastic evening of Interactive Quiz Night Entertainment. Check out all the photos from the afternoon, and don't forget to leave us a comment at the bottom of the page with some of your highlights and favourite moments!It was the turn of the group from Clariant Oil to experience the phenomenal Team Challenge Company treatment at the stunning AECC. The Gordon suite was set and ready for an exciting, action - packed evening of interactive and mind bending fun as the 7 teams were seated and raring to go: Cupid Stunts, Zodiacs. Fox Force, Still Stinking, Hurricane Bawbag, Bad Santas and Foxake.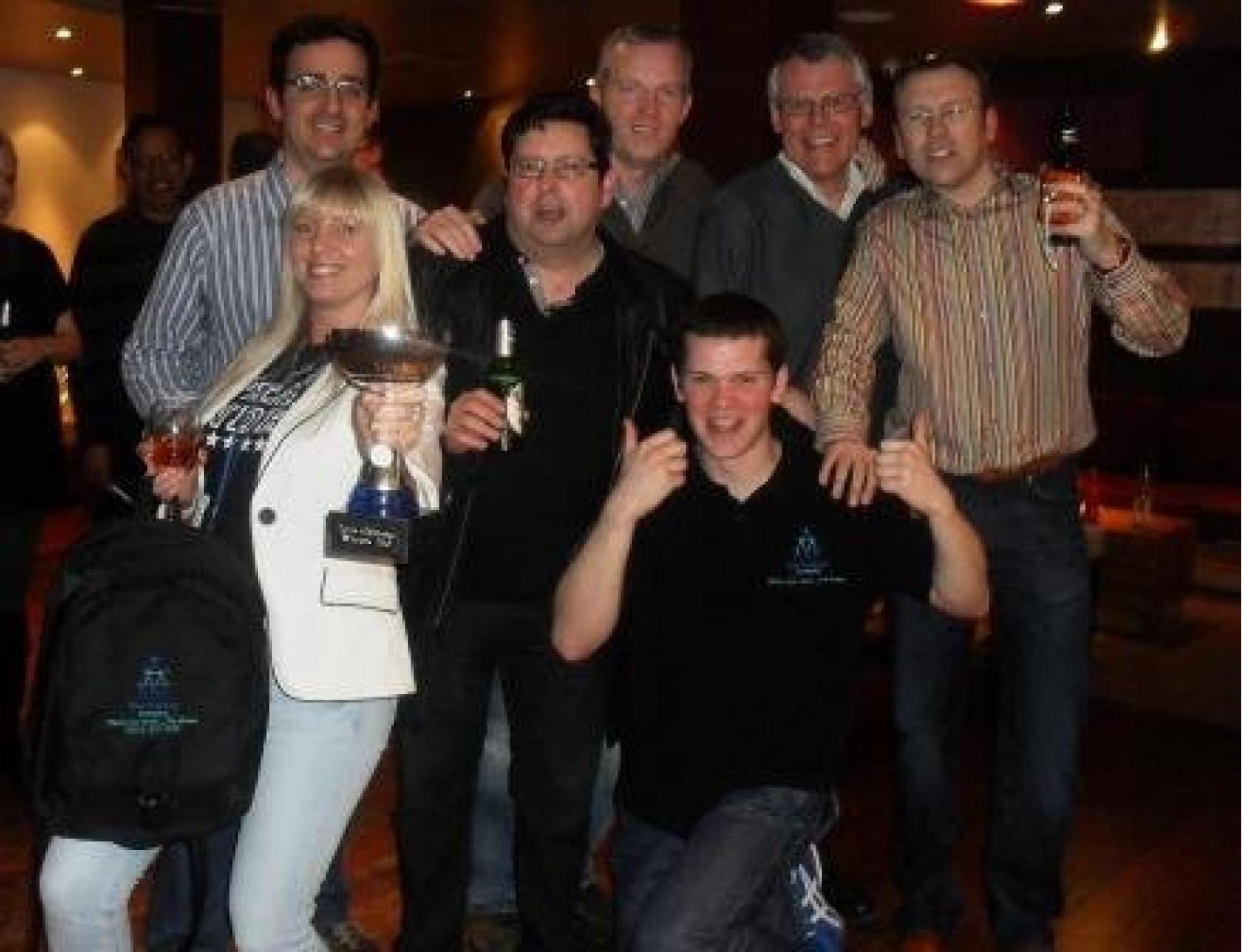 Of the eight rounds that took place throughout the Evening Entertainment there were so very many enjoyable moments and here are just a few of our highlights. We got off to a flying start with our opening Santa Who round as the teams tried not to shout out the answers ! The less said about Zodiacs Elf and Safety round the better, and as for Cupid Stunts who put their best foot forward and everything in the best possible taste. Adam – you are a legend ! In one hotly contested round Mhari was more than a pretty face- she was pretty fantastic on the Movie Cars - Days of Thunder; who knew !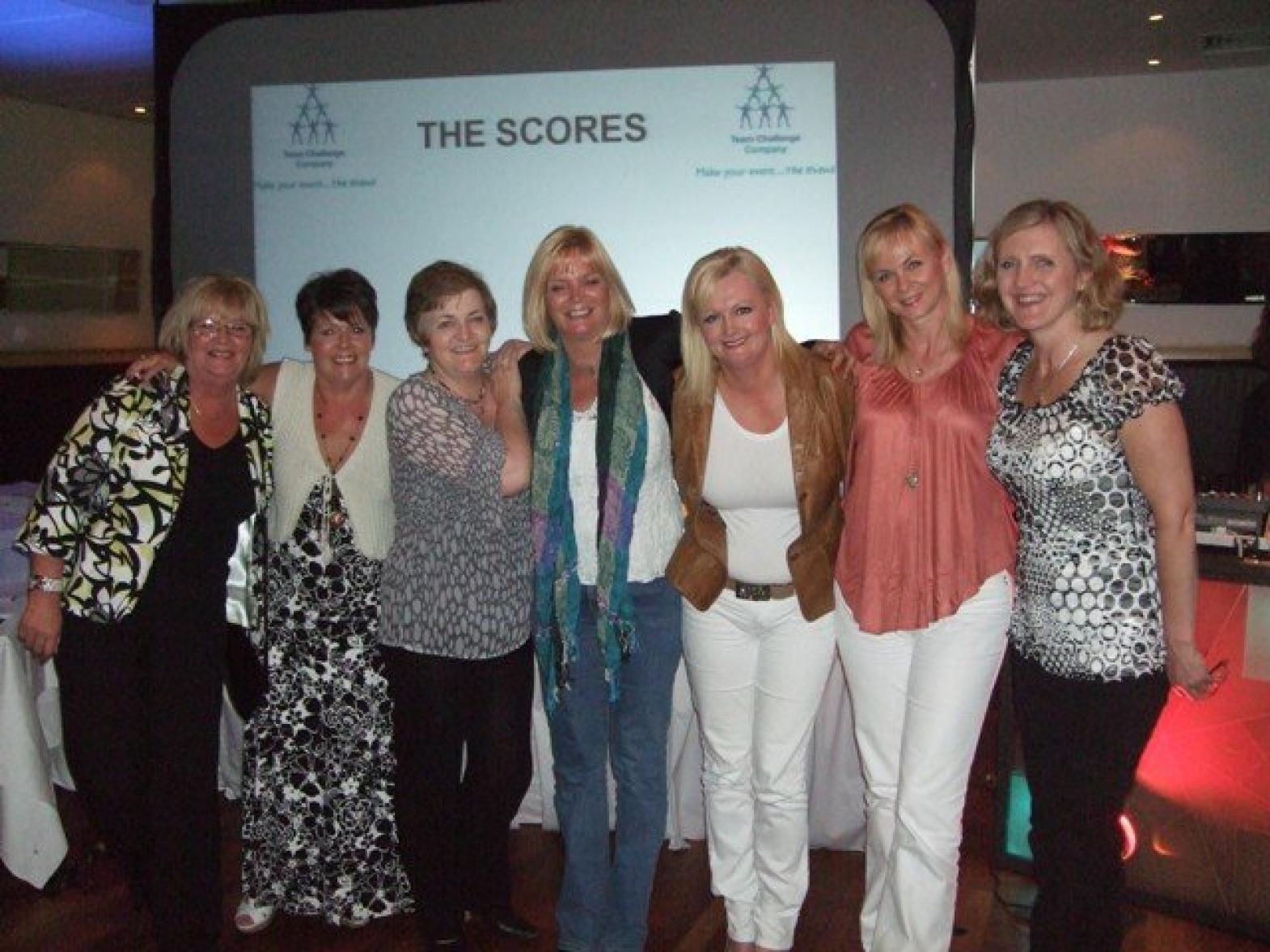 The Finale of Bridge Build was certainly something to behold as few teams managed to build anything that remotely resembled a bridge, let alone one that performed that exact function. Only three of the seven teams managed to find success in driving the car over their bridge while the others crashed and burned with various levels of entertainment for the spectators. It left Hurricane Bawbag in first place with a whopping 5100 points taking home the TCC cup. While Zodiac brounght up the rear with a respectable 2800 points.Finishing with a late night time disco treat with DJ Bob it was really was a night to remember for Clariant Oil at the AECC. All in all it was a truly fantastic evening of Christmas Interactive Quiz night Entertainment for all who attended. It takes a lot of hard work to organise an evening like this one so a shout out must go to Sheila for all of her effort in making it happen - It was just a shame you didnt step up to collect the Trophy but hope that was made up for with all the dancing into the night !