It was to be an entertaining day for Four Pillars Active as they arrived at the Oxford Thames Hotel for some traditional Axe Throwing.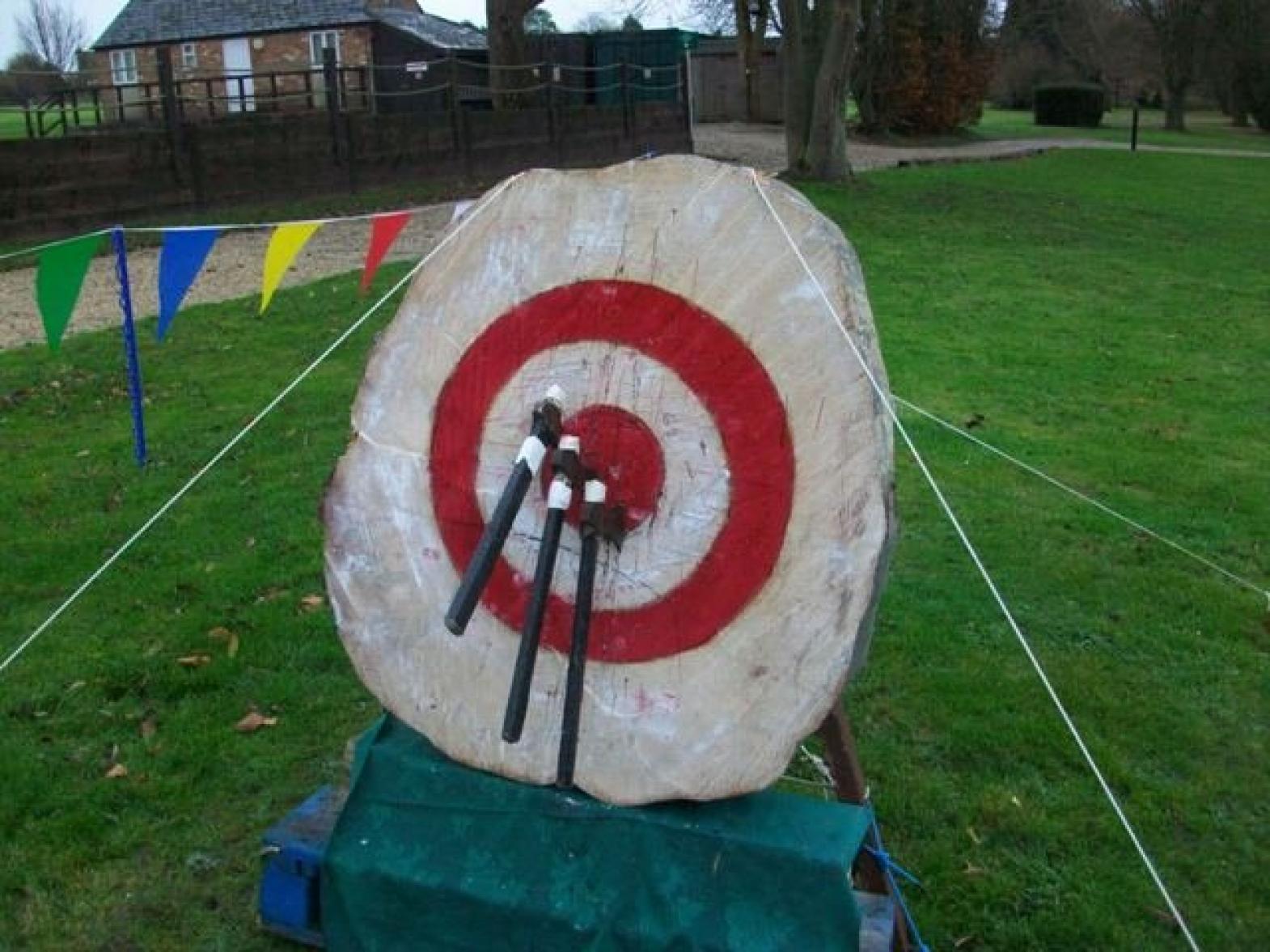 With the targets in place and the axes lined up the group of 130 were taken through the all important saftey briefing before the fun began.
In three 45 minute rotations the groups were pitted against each other to hit the bullsye on the logs. Congratulations to those who managed to hit the bullsye on numerous occassions and commisarations to those who barely managed to hit it at all.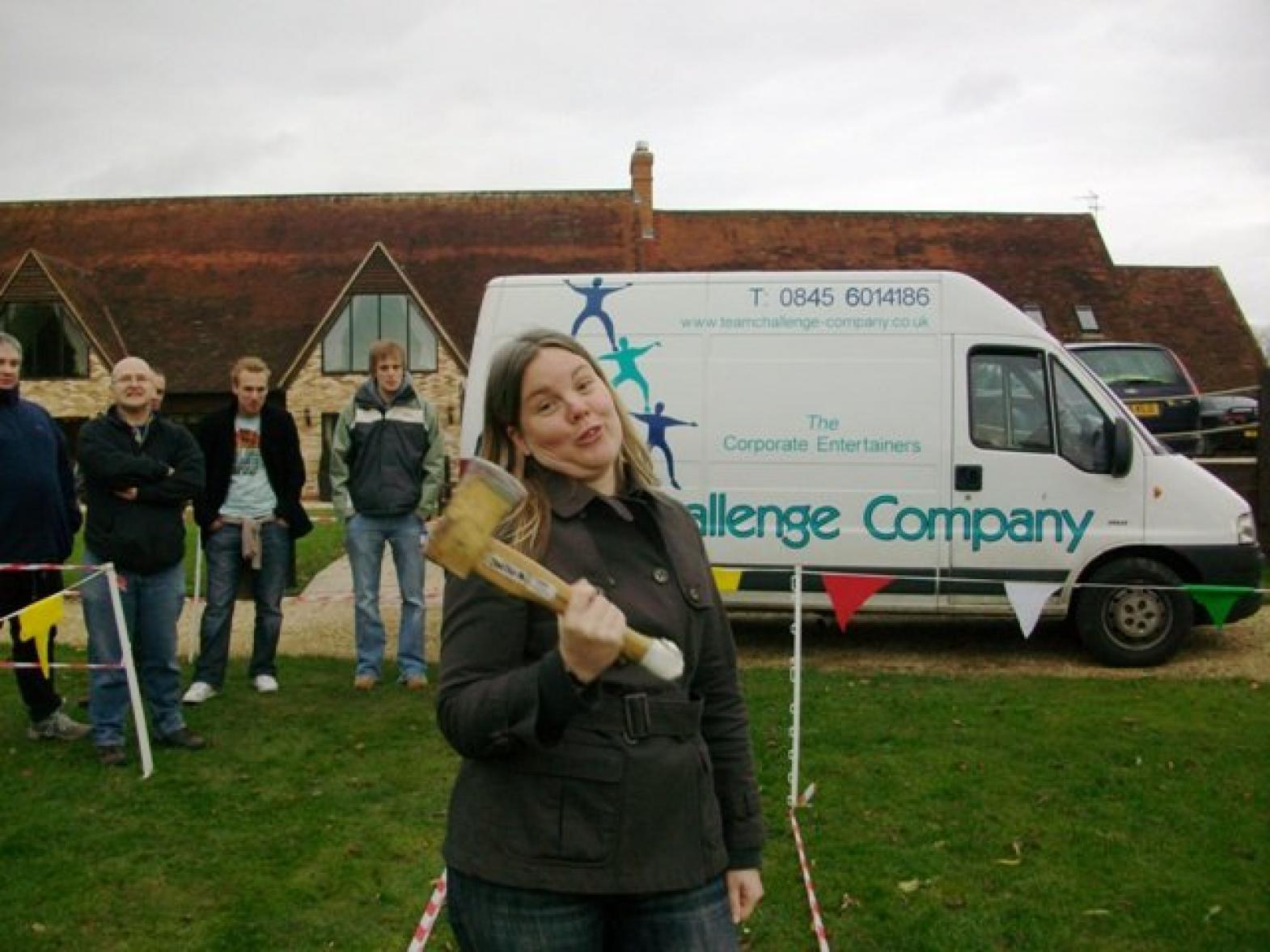 Because it is corporate entertainment all the jest was in good fun and everyone was cheering everyone one to do the best they could so a nice element of Teamwork came into it as well.