After a morning of meetings the group from GE Oil and Gas were welcomed by our team at Thainstone House Hotel for a selection of Corporate Entertainment ideas and challenges.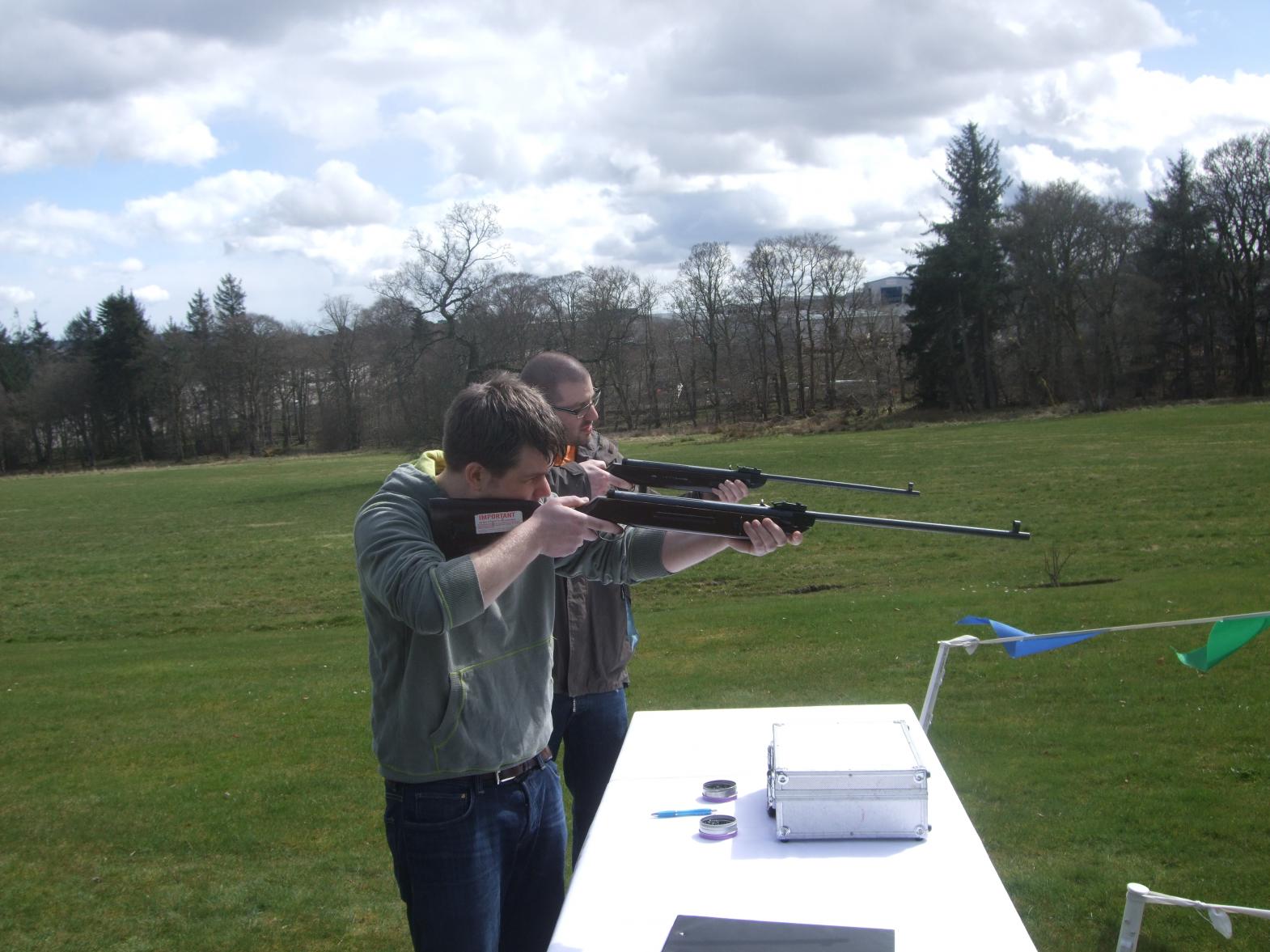 The group were split into two teams we had the "Subsea Sharks" and the other team was "Simpletons". The first Corporate Entertainment activity was Target Air Rifle Shooting and Quad Bikes. It was tick for tack on Target Air Rifle Shooting some team members hand and eye coordination was spot on we had to double check that all of the points were given to the correct team. For the next Corporate Entertainment activity of Quad Bikes we had some great drivers going round like pros but we had some good old Sunday drivers on the track as well that didn't like to go over 5 mph.
The next two Corporate Entertainment rounds were Axe Throwing and the Drum Bridge Challenge. Well what can I say about Axe Throwing there was some great throws from both teams right in the bulls eye, and it may of been the best scores we have seen. It was great to see that both teams attacked the Drum Bridge Challenge Team Building activity with such enthusiasm. We had some brilliant and crazy ideas to begin with, with one team member thinking he could jump the gap until someone realised they could use the wood to cross.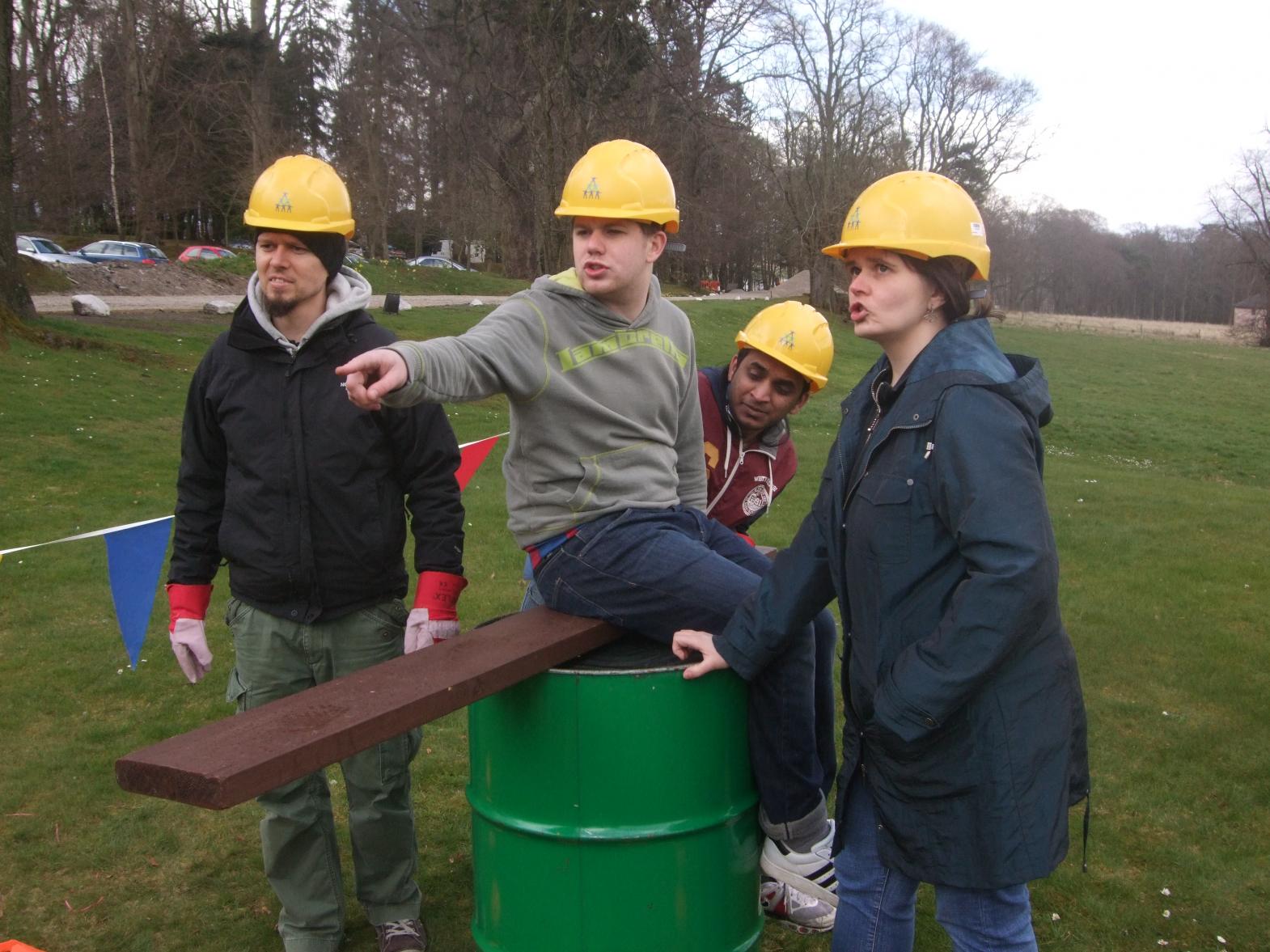 On to the final Corporate Entertainment activity of Laser Clay Pigeon Shooting we had a great practice shoots. This was their last chance to get points to try and win the much coveted Team Challenge Company winners Trophy. The lucky losers of the wooden spoon were the Subsea Sharks, huge congratulations goes to the Simpletons who scored the most points and took the Team Challenge Company trophy home. We had such a great day with the team from GE Oil & Gas, thank you to Keith for organising the Corporate Entertainment session. We hope you all had a fantastic day and we look forward to working with you soon.