The teams gathered at the Wanderers Rugby for an afternoon with Team Challenge Company. A nervous excitement filled the air as the groups walked on the pitch looking out across the host of Corporate Entertainment Challenges and Activities that lay ahead of them. Following a safety brief and explanation of the rules of the games the Corporate Entertainment action was soon underway. The teams Triceratops Brontosaurus Stegosaurus Diplodocus Brachiosaurus Teradachtyl and prepared to battle it out across the wide range of Corporate Entertainment Challenges throughout the hotel grounds in a bid to score top points and be crowned Team Challenge Company Champions 2012! With the fabulous Team Challenge Company Trophy up for grabs, this was sure to be a day not to be forgotten.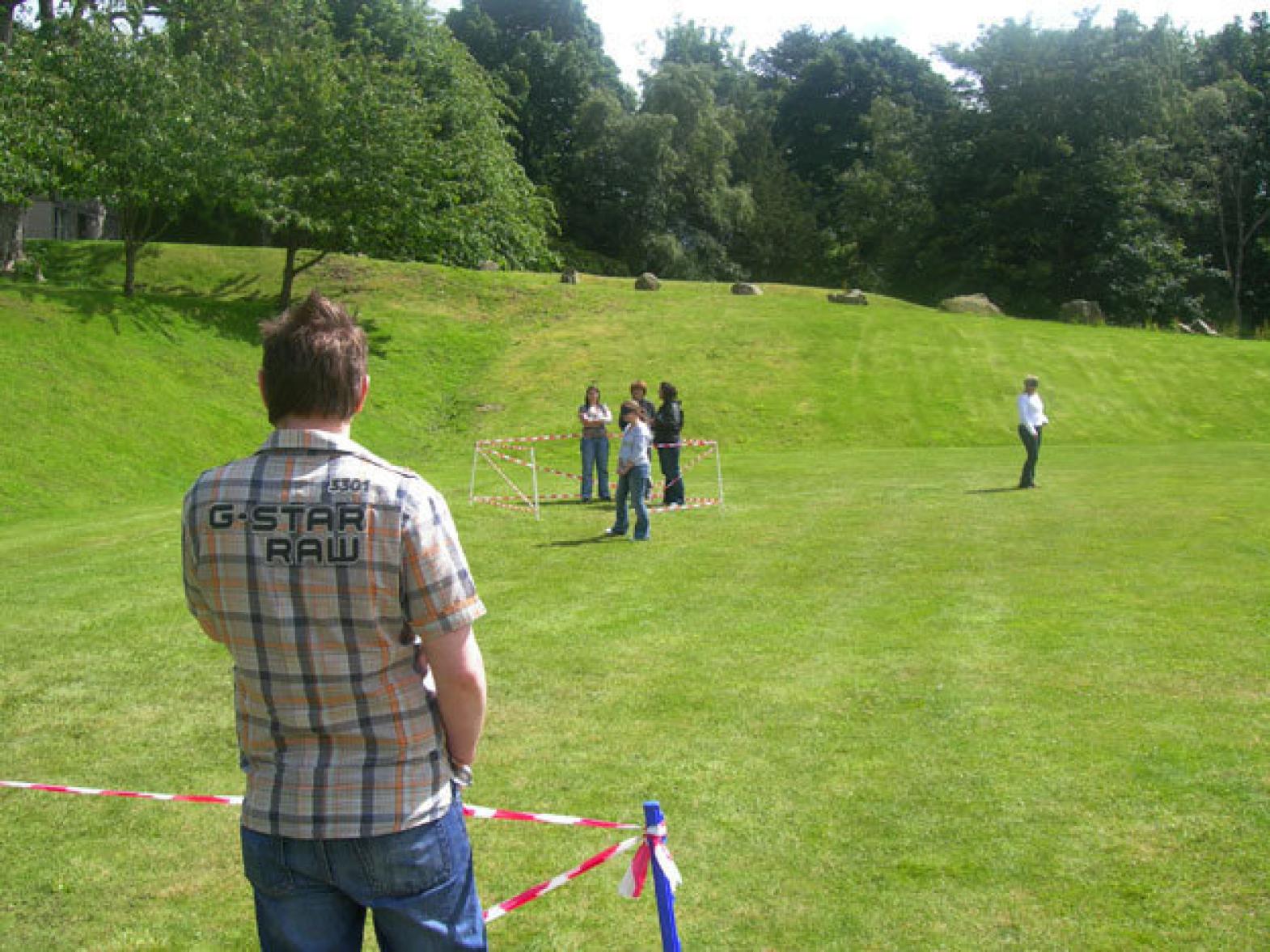 As the teams enjoyed some highly competitive Corporate Entertainment outdoors like Mini Highland Games, 100ft Assault Course, Gladiator Duel, Archery, Human Table Football and the finale Bridge Build!With mixed skills on the pitch at Human Table Football team Terydachtyl were going to find this activity hard both Mini Highland Games with shouts of "See you Jimmy" coming from the crowds and with budding Robin Hoods on Archery and a phenomenal score of 133 from Team Diplodocus, everyone knew the final results were going to be very close. In the finale of Bridge Build the teams battled hard to take away the trophy but team Brachiosaurus couldn't believe their eyes when their car dropped down the canyon leaving little Tom Cruise battered and bruised ha-ha. Team Brontosaurus bridge was solid as a rock and team Triceratops Showed everybody who the boss with one of the best bridges we have seen in years.
Scores on the doors were tight with Triceratops taking first place with a massive 6661 points and Brontosaurus 6038 edging into second. Stegosaurus 6026, Diplodocus 4613 and Brachiosaurus 3659 were our average joes in the middle with Teradachtyl bringing up the rear with 3610 and taking home the wooden spoon.A big thanks goes out to David and Jamie for organizing a great day of Team Building activities and bringing fabulous weather as well. Bring on the next one!