It was a bright sunny day, perfect weather for the the University of Aberdeen's annual super teams family Fun Day at the Aberdeen Sports Village. With over 50 teams taking part it was sure to be a high energy fast paced event, filled with fun and laughter.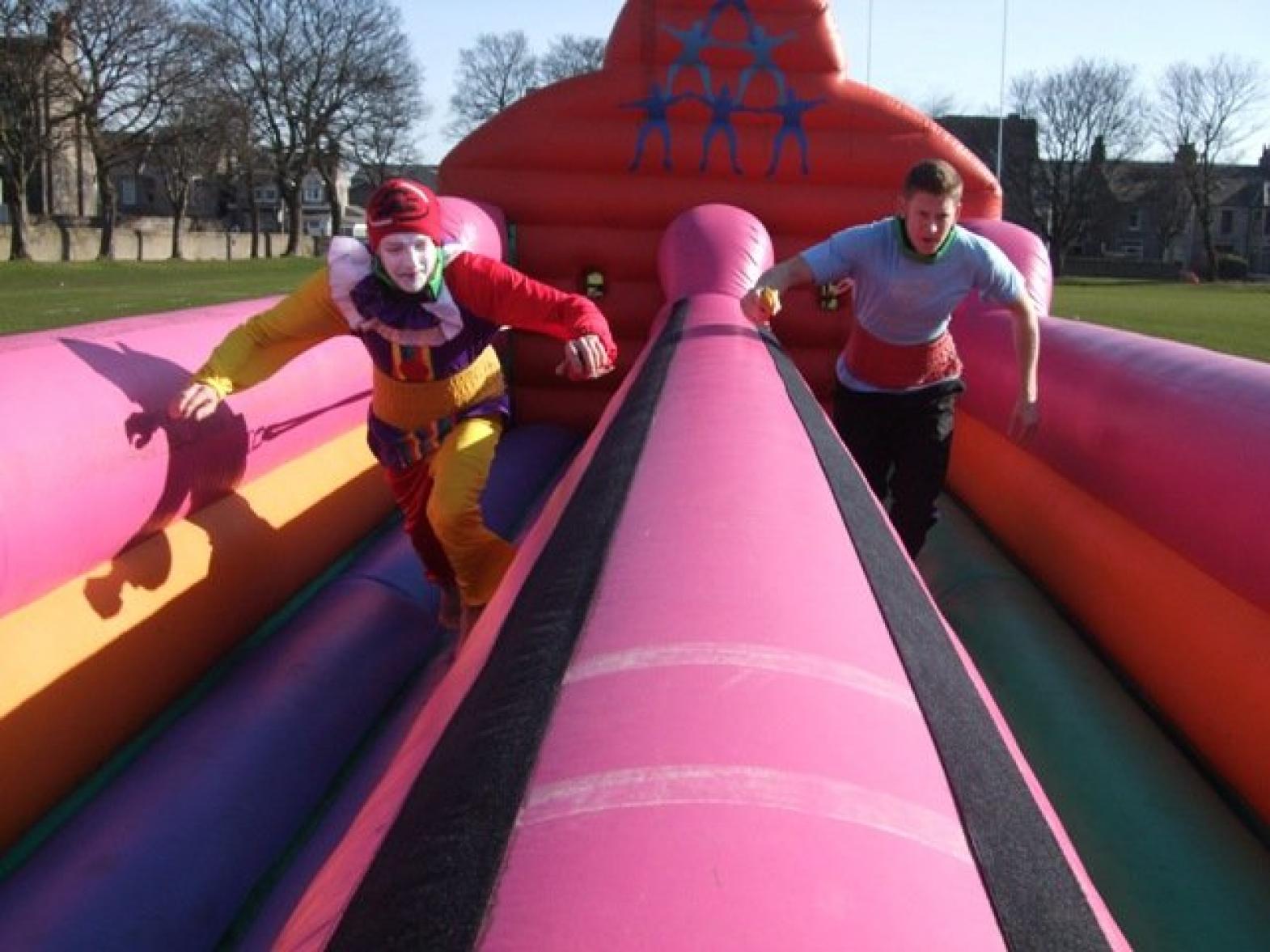 This is always a fantastic event, teams arrive at our inflatables with such a buzz surrounding them that the team at TCC always have a great day delivering this event. The array of costumes on display was impressive and even after a big night last night the competition was fierce.
Cheers could be heard for miles on the Gladiator Duel in response to the cries of 'Don't apologise just take her down!'. many teams were successful and it was good to see some girl power on show taking on the boys. On the Fun Day Inflatable Bungee Run strenght was tested and the elastice pull proved too much for one man whose response was to run to the nearerst bathroom for a sick bag!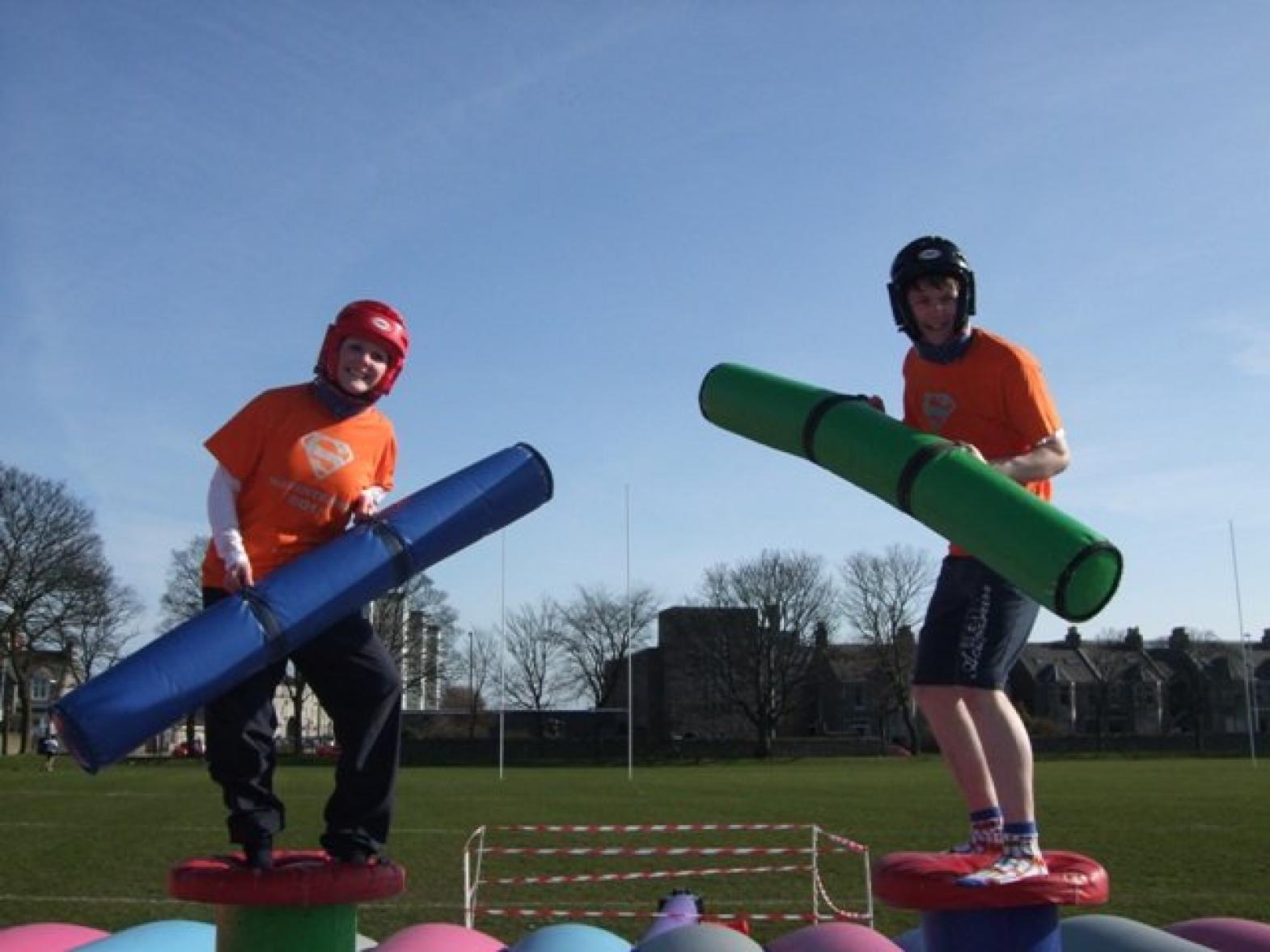 The 80ft Giant Assault Course was as popular as ever and brought out the commanding side of some of the team leaders where strategic order of team members seemed to be top priority. However, by far the most prevalent technique was; 'Just ***** RUN!.
It was a fantastic Corporate Day full of banter and competition and acknowledgement must be made to Liam for organising such a great day. We look forward to next years event.