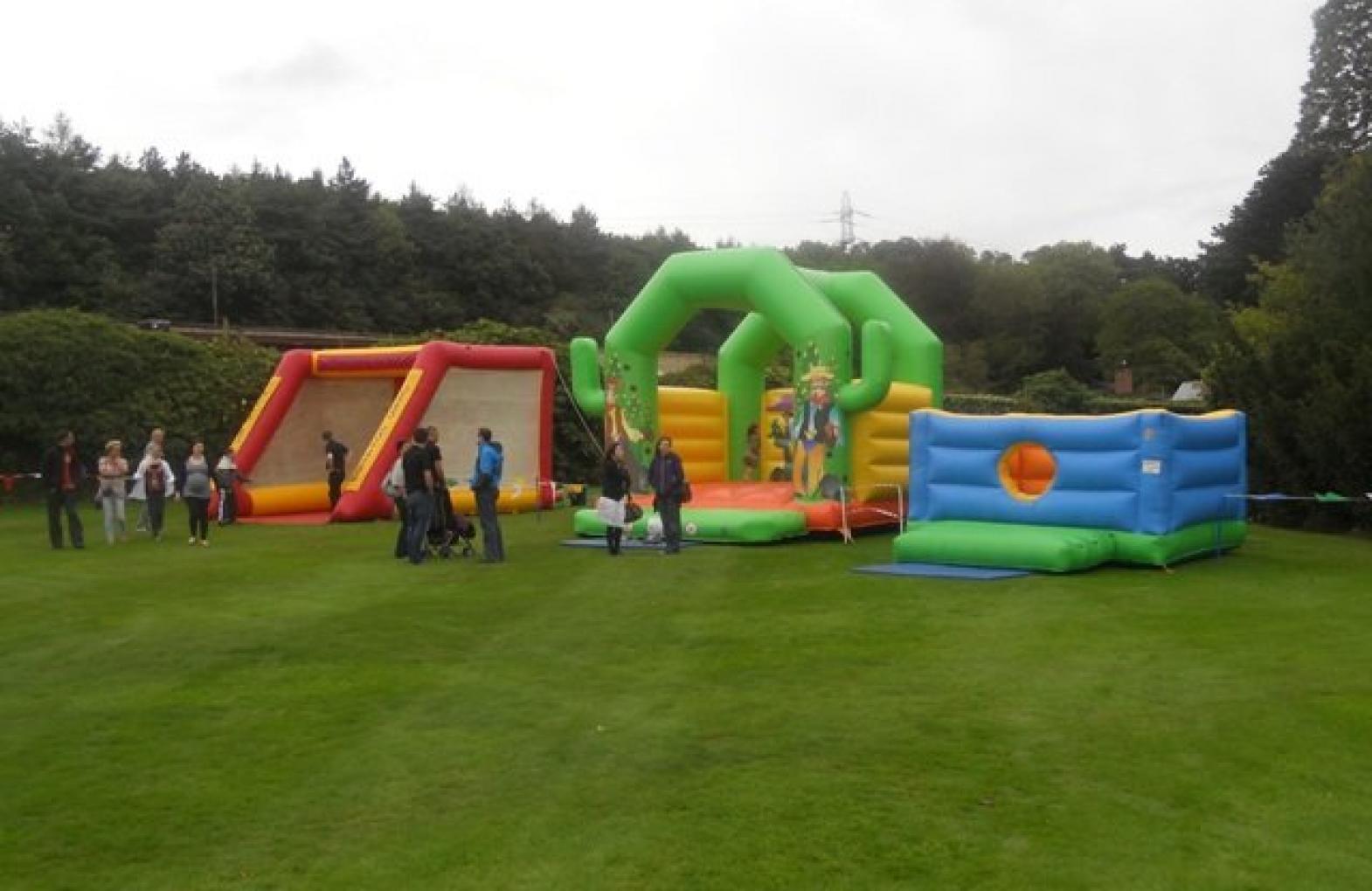 We hope this blog will bring back some great memories of your fantastic Corporate Fun Day. Check out all the photos from the afternoon, and don't forget to leave us a comment at the bottom of the page with some of your highlights and favourite moments!
Sunday 11th September was the date and the beautiful 'Close House Hotel' ini Heddon-On-The-wall was the venue for a fantastic afternoon of fun and laughter for the Avery Dennison fun day. After the adults had enjoyed a superb bbq feast, they caught up with the kids, who by that point had nearly worn out the bouncy castle and ball pool in the Inflatable Fun zone.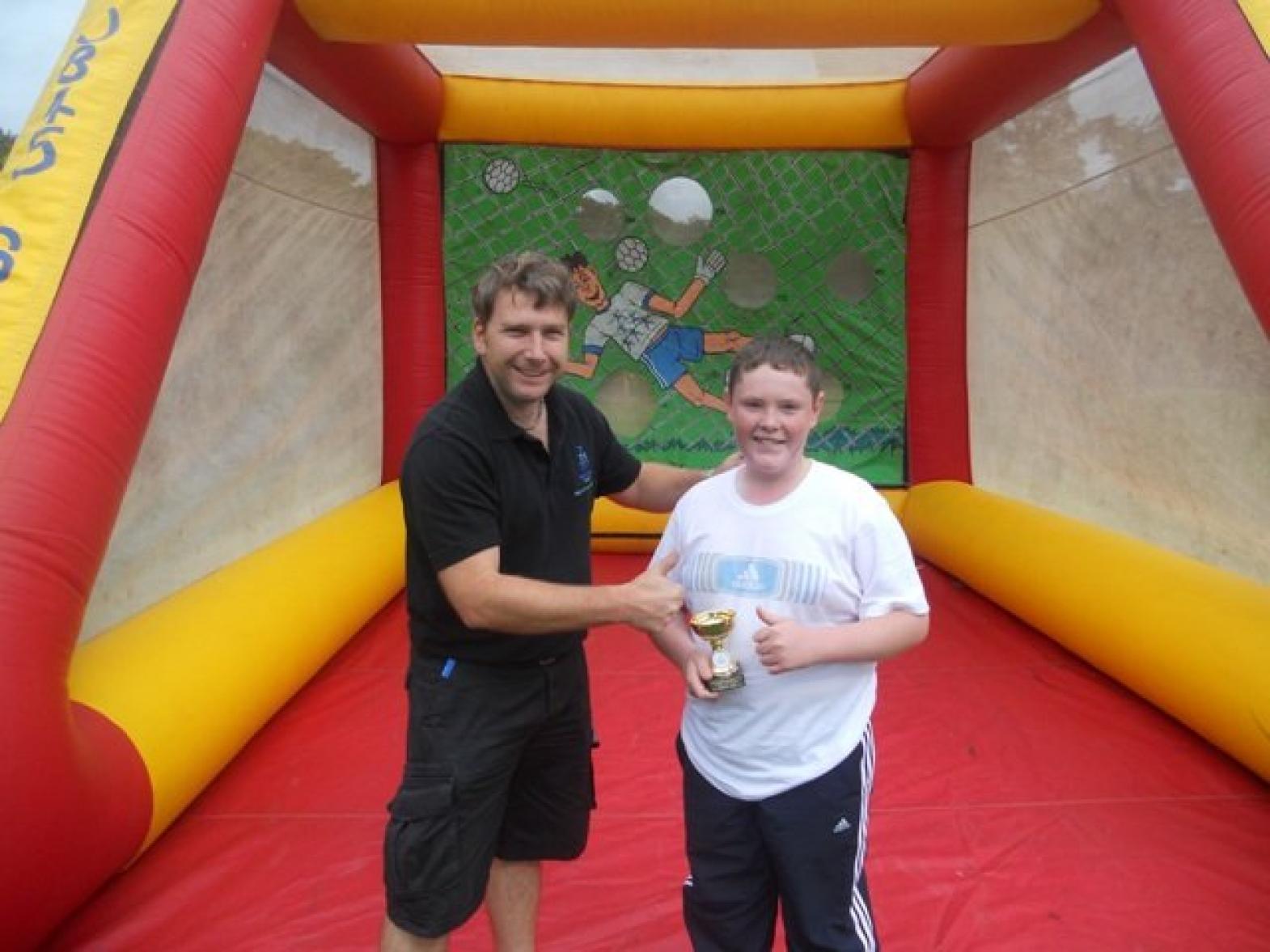 Inside the marquee there was still lots of activities on offer, we had some excellent live music, which kept all the budding F1 drivers entertained as they did battle on the Scalextricks track. There were some excellent skills on show and young Thomas surely is a future Lewis Hamilton, if he can only get to grips with cornering. Meanwhile outside at the Inflatable Fun area there was a feirce Beat The Goalie Competition about to take place. With some great skills that would have made Alan Shearer proud, it finally came down to a nail biting sudden death shootout between our 2 finalists Jackson and Corey. After they cancelled each other out for so many kicks, the tension was unbearable. All the intrigued onlookers, who by this point were down to there cuticles, could barely stand it anymore and then Corey stepped up and scored the winning penalty. What a competition! Much more fun and frolicks ensued for the rest of the afternoon, which culminated in an all too serious Giant Connect 4 competion which had serious consequences - the loser had to get his face painted. Now this competion was not between kids but some very enthusiastic parents who wanted to prove there skills to all the onlooking kids. As it turned out Mike, Gary and Geoff all looked resplendant with their tiger and Lion attire in place. It was a brilliant Corporate Fun Day and these are just one or two of the highlights of the fun packed afternoon, we would love to hear some of your highlights of the day as well. Finally, it does take a lot to organise these events so a big hand for Claire who did all the hard work and organised the event. Beat the Goalie, Scalextricks and Connect 4, surely we will meet again for some re-matches, and some more painted faces.......