The stunning Crathes Castle was the picturesque setting for Canyon Offshore's Family Fun Day. The crowds gathered for lots of fun and competition as well as a little refreshing rain to keep them cool after diving head first into all of the fun on offer throughout the afternoon.

There were lots of exciting activities on offer for everyone to enjoy including the Barfly and Surf Simulator as well as Face Painting for the kids and adults alike! Getting covered in paint and magically transformed into pirates and fairy princesses alike saw some parents and their children become truly unrecognisable. Next time we should wear fancy dress and match our outfits to our new face!
Of all the many moments that were shared throughout the day it was Marie-Anne's epic performance on the Surf Simulator that stood out as one to remember for a long time to come. Her control was incredible as she showed us all exactly how its supposed to be done with a staggering time of 45 seconds riding the wave and living the dream. Clearly all of her practice paid off as she took home the Team Challenge Company Winner's Trophy and showed the world the wonder of girl power. Gordon also put in a fantastic show with a phenomenal time that remained the unbeaten record for the entire event. It was almost as good as his incredible stunts on the Barfly that saw him slip and slide his way up to the wall for an epic stick.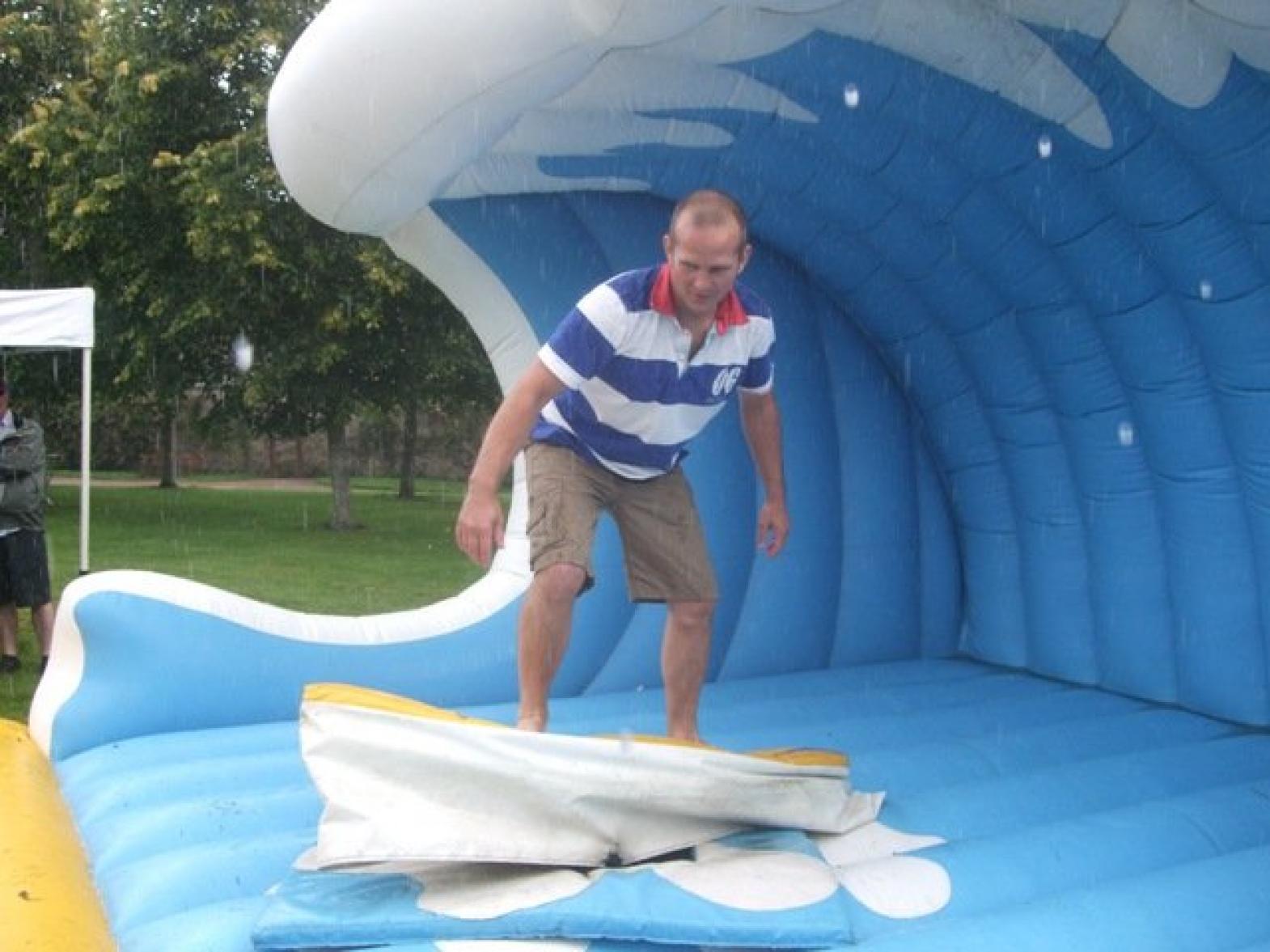 All in all a fantastic day was had by all as nothing could dampen our spirits and stop us from making the day a wonderful one. It takes a lot of hard work and effort to put together a day so a massive shout out must go to Sarah for working so hard to put the day together to allow everyone to come together and make so many memories. We look forward to seeing you in the future for more Inflatable Fun.