It was a typical Scottish Summer's day as the group arrived at the beautiful Ardoe House Hotel for their afternoon of action packed Corporate Family Fun Day Entertainment in the form of the Prosource IT Summer BBQ. While the rain came and went the fun stayed at full volume tucked away in the grand ballroom.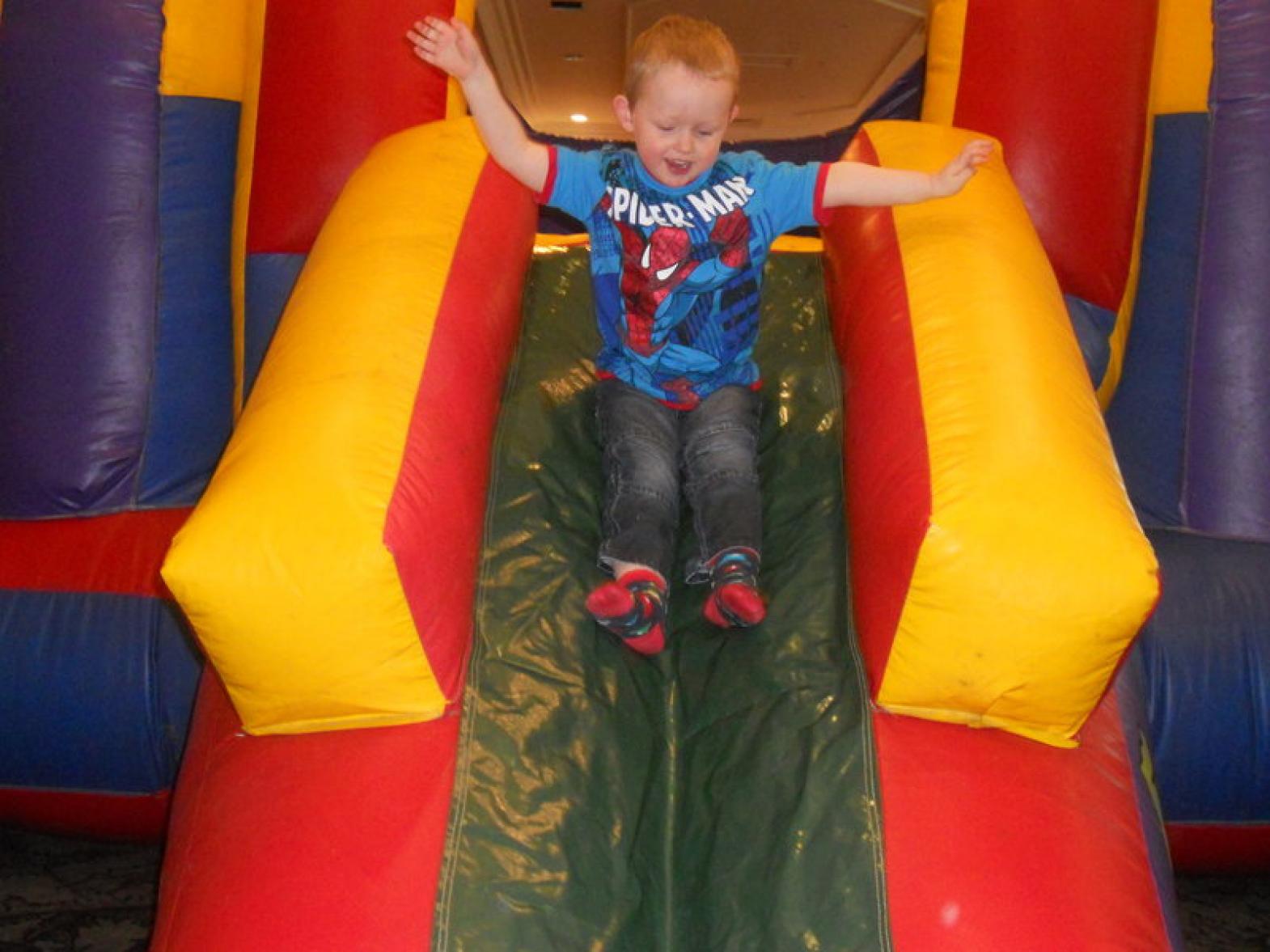 With a huge array of activities on offer from Inflatable Fun to Confectionary Corner, the adults were kept as happy as the kids were! As the afternoon wore on and the delicious BBQ lunch was served it was time to fuel up and get ready for the first competition on the Bungee Run. Long awaited by the all it was the kids that took the top spot while the adults looked on in awe! Sweetie prizes were the aim of the game and let's just say there will be lots of trips to the dentist following that on! Next up was the competition on the Archery that saw the Mum's and Dad's brave the weather for a chance of winning the Team Challenge Company Trophy. After some tough competition, in the end this much acclaimed prize went home with Mansour after a cracking shot at that balloon.
Clumsy the Clown made a guest appearance for the afternoon regaling us with his mad skills and taking care of the guests from start to finish making sure everyone enjoyed a Goody Box on arrival as well as a Balloon on their way home. The afternoon whizzed by in a haze of music, laughter and fun games as everyone got involved for what was a fantastic afternoon.
Big shout out to Susie for all of her hard work in organising the afternoon for everyone as we all had such a great time. Very much look forward to working with you all again.