A large group of I-Tech guests enjoyed a fabulous day of Corporate Hospitality at the world-renowned Braemar Gathering on a sunny 6th September.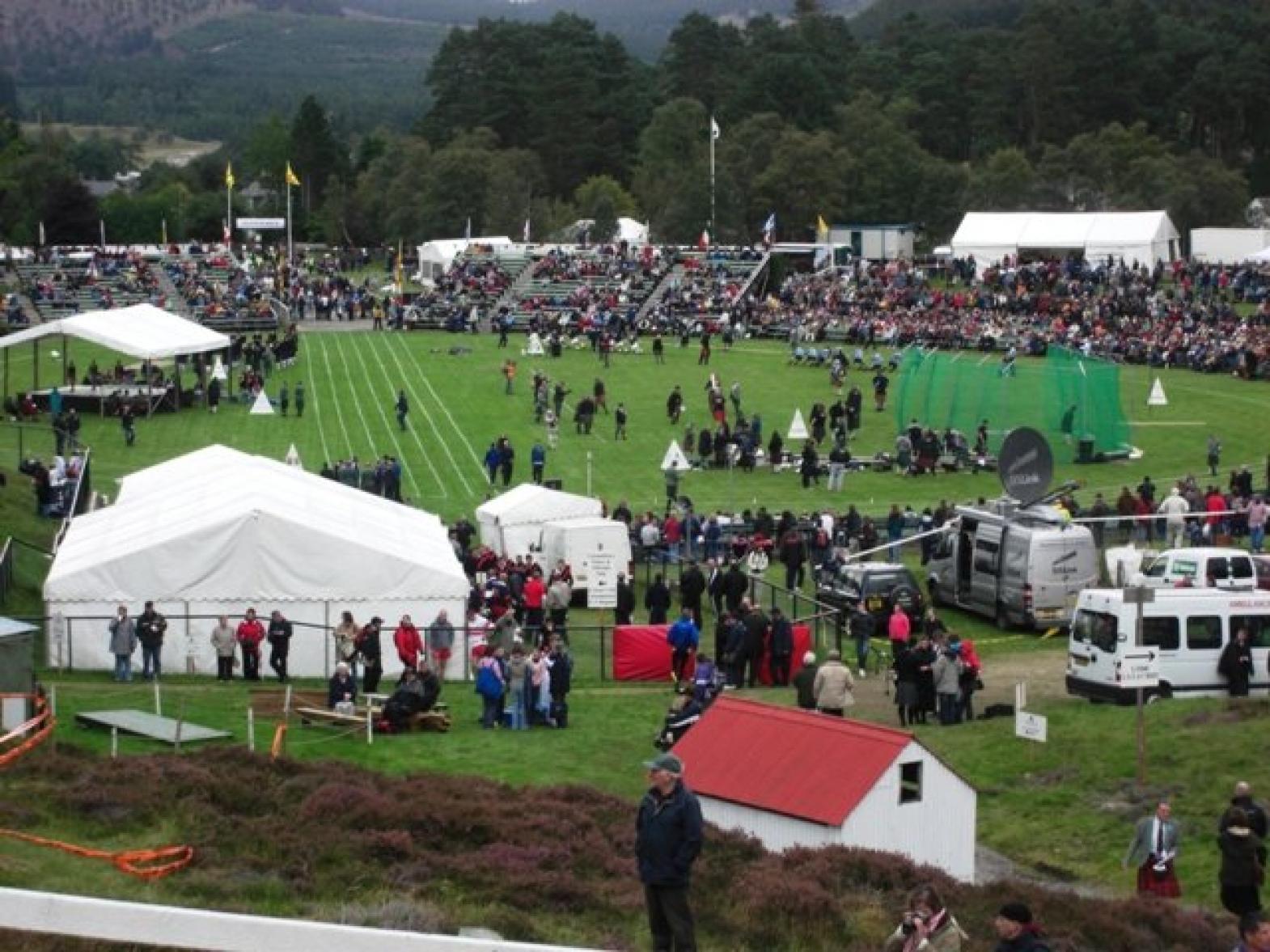 The I-Tech Marquee stood high above the arena, providing the perfect view for all the days entertainment. Hundreds of excited guests arrived in anticipation of a spectacular day, and they were certainly not disappointed. The Marquee was truly stunning, and was dressed with full Tartan attire in keeping with the famous Scottish celebration. Everybody knew the were in for a really special day, and could not wait for the Highland Games to begin.
Guests enjoyed a traditional Scottish lunch before the Highland Games, Demonstrations and Competitons kicked off in the arena below. Throughout the afternoon, the crowds were treated to the Caber Tossing competitons, mass Bag-Pipe demonstrations and competitions, the Hammer Throw and an epic Tug O'War Battle. There was also, of course, the small matter of one special guest - The Queen - who arrived to rapturous applause throughout the infield and beyond.