After a full day Conference at the wonderful Mercure Ardoe House Hotel, it was time for the team to kick back and relax as we treated them to the true company Experience in the form of a hilarious Generation Game Show Corporate Quiz. The Evening of Entertainment began with a few drinks at the bar in anticipation of what lay ahead. When it was time for the klaxon to sound and our guests to take their seats there was a tangible mixture of nerves and excitement in the air!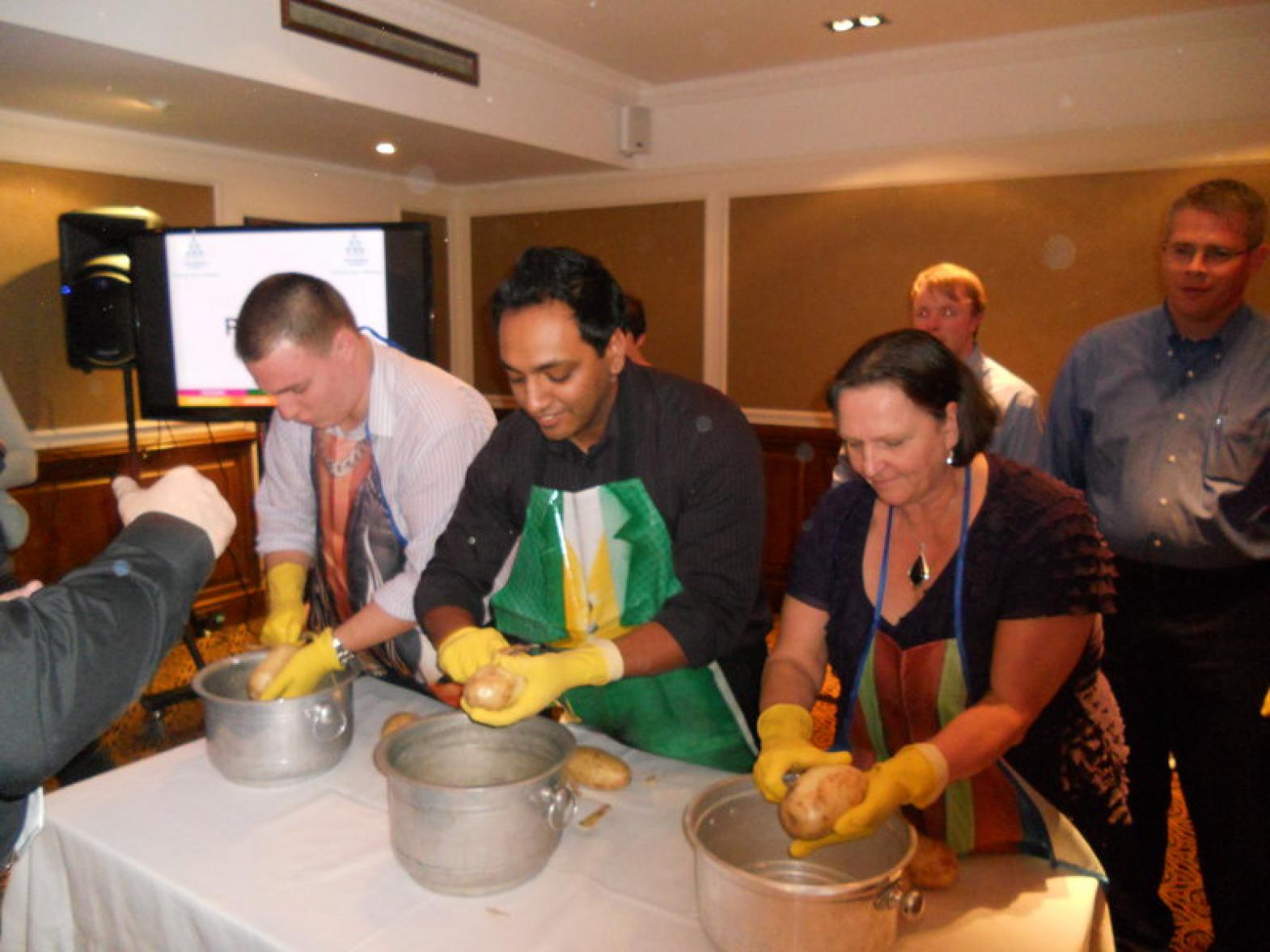 With a fast and furious introduction and the famous Hit or Miss round before the starter it was time for bums off seats as Morag showed us all how to do it leaving us in awe of her top chart knowledge. The teams also got to work in thinking up their winning team names and we ended up with the Smart Pigs, Kettle Nacket Corn Clusters (Your guess is as good as ours?!) and the Vikings. Before our next sumptuous course it was the all important Memory Test which proved a little more difficult than anticipated except for the mighty Vikings. Unlike Giraffe Build which was right up the street of all the teams and especially the Smart Pigs whose life like giraffe was spoiled some what by the cross bar supports on its legs, while the Corn Clusters had a nice looking but tiny baby giraffe haha.
As the rest of the evening wore on there were so many highlights, not least the inability of most of the gents to work a pair of marigolds and a potato peeler! Bill came up trumps when it came to clowning around and his hidden juggling talent came in handy to take the lead. The Cake Decorating Round was one to test the teams and the Smart Pigs struggled to keep it clean for this round! As our food and beverage expert Kendal came to judge there could be only one winner - the Corn Clusters incredible aston martin car!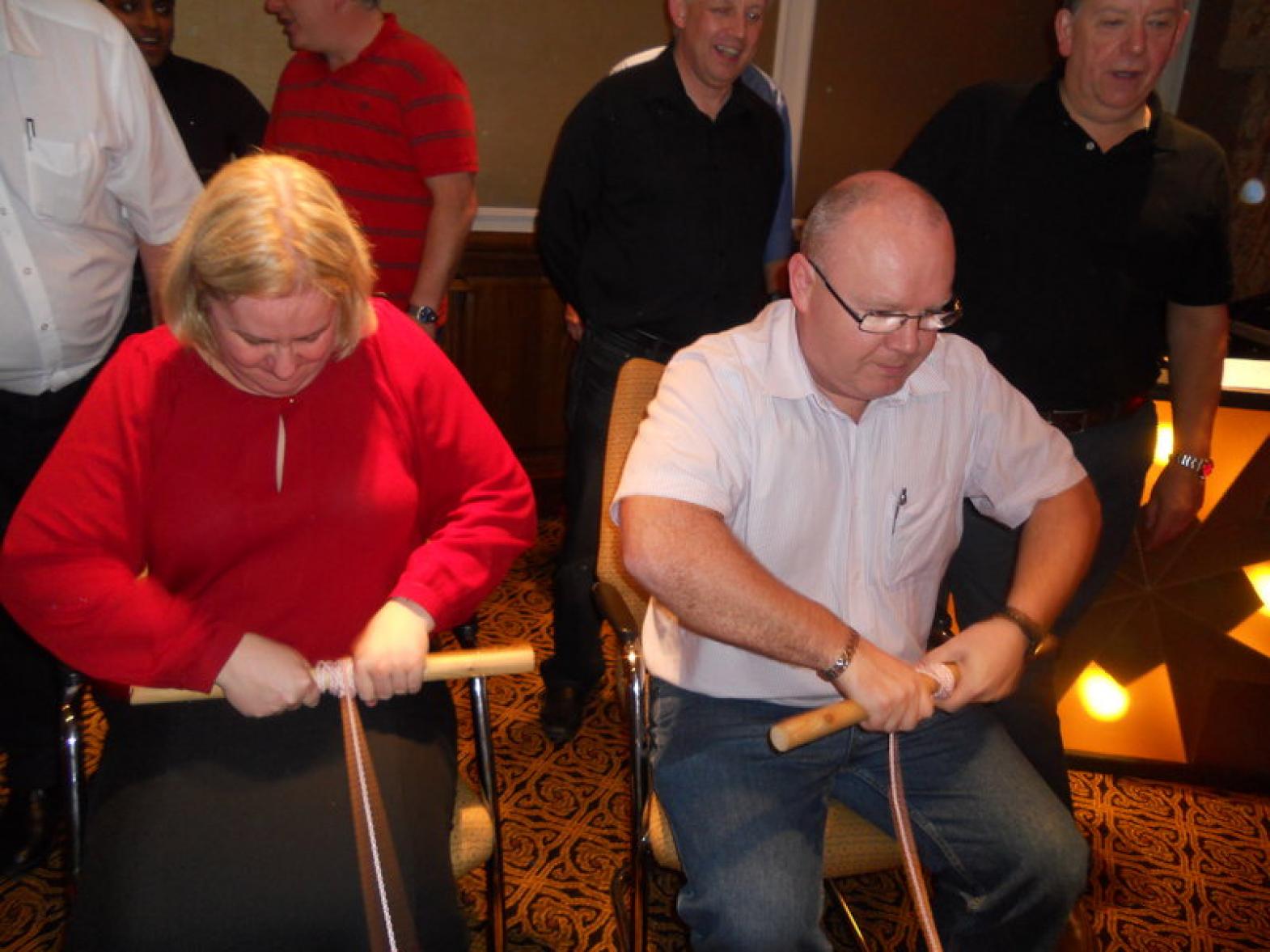 Time for the scores on the doors as all three teams wanted to avoid the dreaded Wooden Spoon. In third place with a very respectable 6000 points it was the Smart Pigs while the Corn Clusters edged into second with 6200. In the lead and stepping up to take home the Team Challenge Company winner's trophy was the Vikings with a whopping 6900 points - EPIC! As it was time to wrap up and head off we all put our hands together for Isabel for her fantastic work in putting the Generation Game together for everyone. We very much look forward to seeing you all again soon!