It was the turn of Aker Solutions at the beautiful Mercure Ardoe House with Team Challenge at the helm for our ever fast-paced and frantic Indoor Entertainment Generation Game, sure to be full of fun and frolics.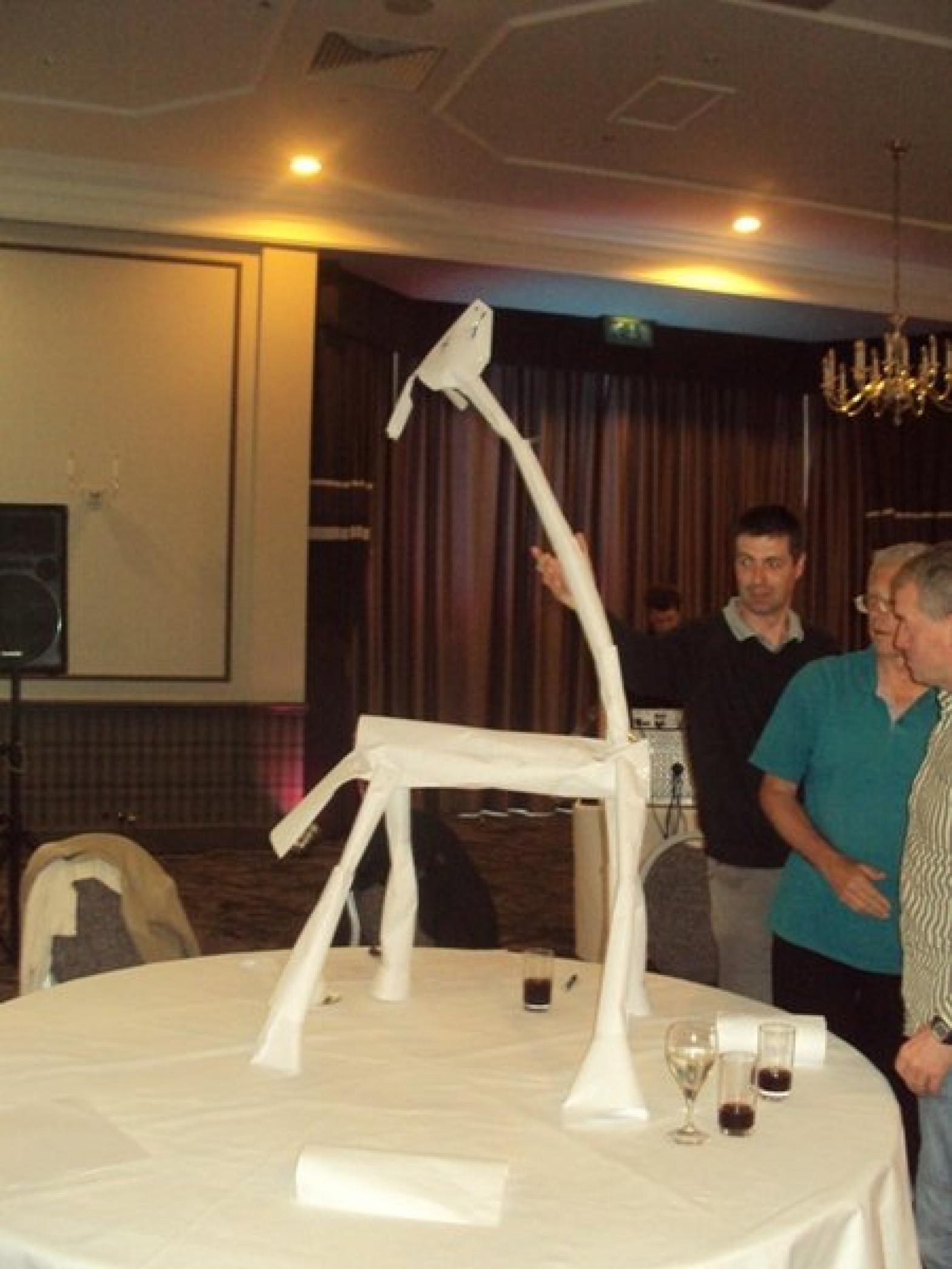 The group was split into 4 teams, who were aptly named And the Winner Is, Team Well Ahead, The Team With No Name, and our personal favourite of the day, Brucie's Bonus. We kicked of the Indoor Entertainment action with a test Musical Knowledge in Hit or Miss, a fierce battle that was in the end won by the mighty And The Winner Is. Many called for a judges enquiry into Iphone usage, but the result somehow remained! We quickly jumped straight into the next round of the day, Giraffe Build, and what a sight for sore eyes they turned out to be. I don't know what Zoos the Well Ahead Team have been visiting lately, but they must be quite (really) weird...! There was only going to be one winner and that was Brucie's Bonus. Looking at the picture I still don't know if it is a Giraffe or a Pig...!
Entertainment round Boomwhackers was the choice for the next round of the Generation Game, and what a round it was! It was like an episode of MTV as teams tried their hardest get a tune together for the show. All teams played their hearts out, but one shone through brighter than any other, and you would have thought that they had real musicians in their team as a fabulous rendition of Doe a Deer went down and absolute storm! It was of course Brucie's Bonus that were named worthy winners for this round, with And The Winner Is coming in a close second! The high-energy fun and Indoor Entertainment continued on through the next few rounds, Memory Test, Cake Decorating and Bridge Build, which saw the gap at the top closing to just a few hundred points.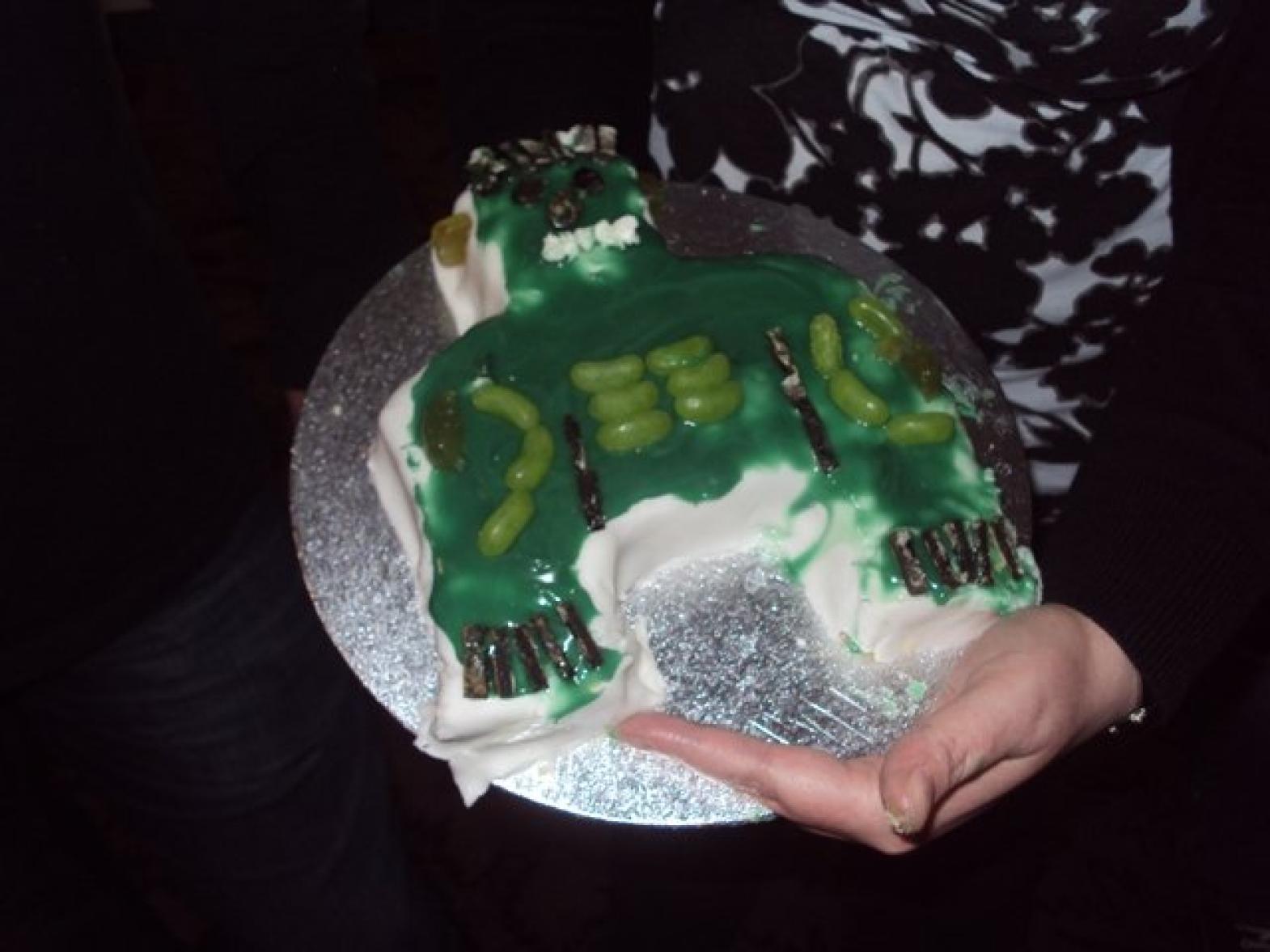 With only 3 quiz Rounds remaining, it really was all up for grabs, and the Trophy could have gone anywhere. It was a fast paced round of Peel Off that got the smell of victory into the nostrils of our guests, and Team Well Ahead struck gold with some of the quickest peeling we have ever seen! I think Brucie's Bonus must use frozen chips as they pulled up the rear with a horrendously slow effort! Animal Race proved to be a raucous from start to finish, with the lead changing all the time, but in the end Team Well Ahead rose like a salmon out of water to snatch victory from team And The Winner Is. The conveyor belt rolled in as a grand finale, which seemed like a battle from Wimbledon going back and forward as teams tried their hardest to out wit each other. A shout of Home Cinema System from Gazza was met with rapturous applause, as Brucie's Bonus took the last points on offer.
The Indoor Entertainment scores were quickly totalled and verified, and there could of course be only one winner, the sensational Team Well Ahead taking victory with a wonderful score of 7750 points. Joint second place with 7000 points was Brucie's Bonus and The Team With No Name, but bringin up the rear was the ever-trying and hugely fun And The Winner Is. A full afternoon of fun and laughter was enjoyed by all, and a big thank-you must go out to Nicola for all her hard work in organising such a fun-filled afternoon. The team from Aker Solutions were an aboslute pleasure to work with, and we at Team Challenge Company look forward to to re-match!