The group from BP emerged from their conference session fresh faced and raring to go as they arrived at the Cock & Bull in Aberdeenshire for an evening of fun and exciting Indoor Entertainment in the form of a competitive Games Night Event. The group were already in six teams in various forms and extremities of dress up and decoration from spangling glittering wigs to fecthing war paint and war is what it was for the highly competitive HR Heroes! Throughout the evening the guests has plenty of practice on the various events with Puzzle Corner proving an addiction for David and Pete who later won the prize for 'Striving for Excellence' with their amazing completion of the most difficult puzzle. Fiona and the ladies spent the night playing Jenga and took home the 'Approach to Safety' award for refusing point blank to let the blocks fall to the ground! As for the 'Greatest Respect to fellow competitiors', the less said about Greg's performance the better!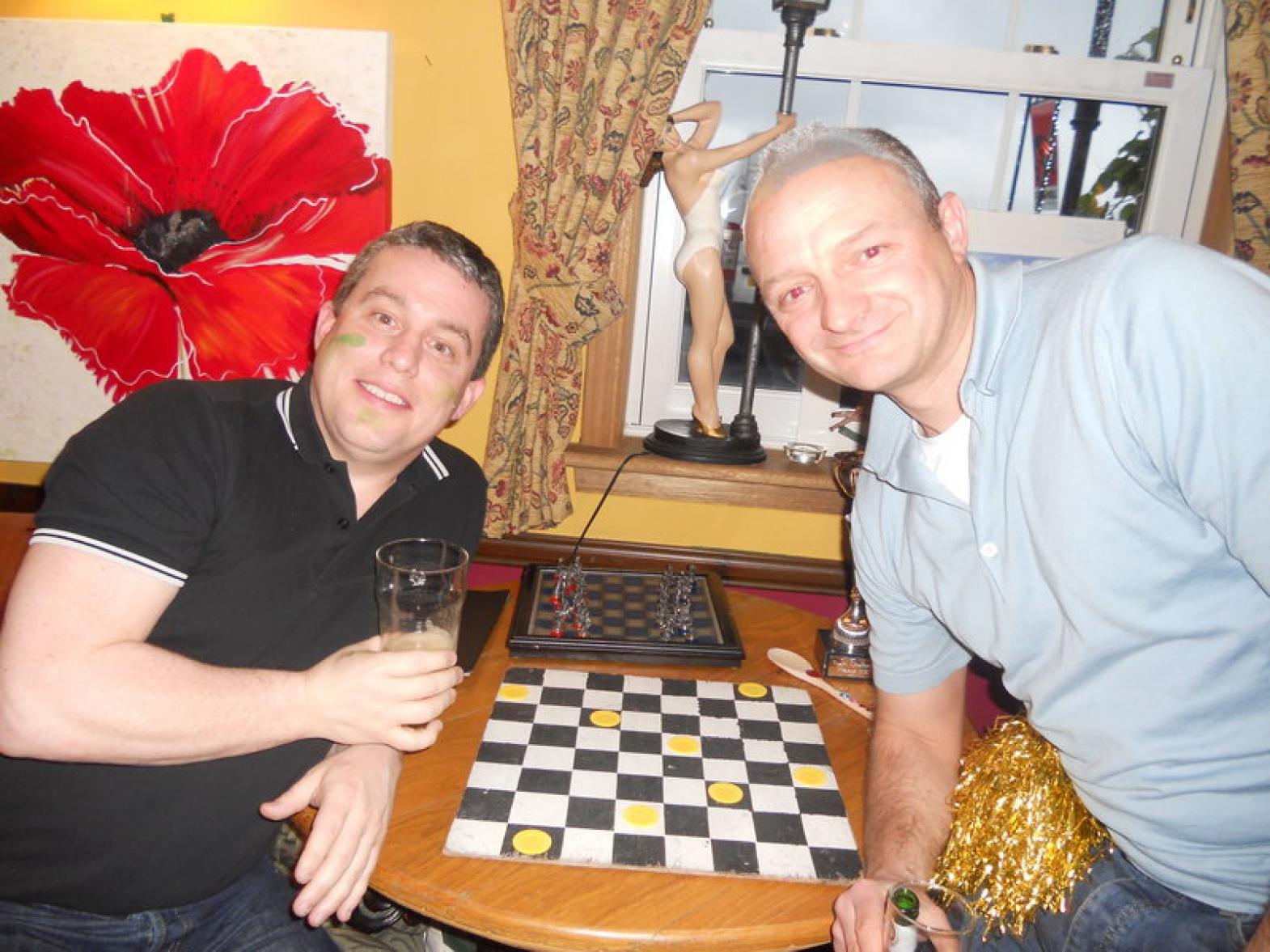 The first head to head competition of the night was over on the Indoor favourite Big Screen Games with Evan from the Glam Rockers and Connor from the Reds putting in medal winning performances on their sprint! Connor's bravery at facing new technology was such that it earned him the 'Demonstrating Courage' award of the night. Mercury Rising struggled to get on the board with this challenge and waited until the final race to score! The Bridge Build finale was one to behold as NO teams managed to build a successful bridge?! Possibly the first time we have ever had a success rate of 0%! The most hilarious bridge performance was certianly by Kim whose reverse off the table got the crowd howling with laughter but funnily enough noone mentioned women drivers!
In the end the winners were the GI Janes and Joe for their continuous excellent performance throughout the evening taking home the Team Challenge Company Winner's Trophy and some special prizes! And it was the HR Heroes who took home the glittering Wooden Spoon of Last Place. The individual prizes were given out in a hail of laughter and applause before sitting down to a sumptuous buffet dinner.
The Indoor Entertainment Event was a great success and a shout out goes to Ann and Heather for their efforts in organising the night. We very much look forward to seeing you all again, outside next time for some Inflatable Fun!