After a morning of conferencing the teams from Centrica were all fired up and ready for an afternoon of team activities with our crew.

The first activity was Helium Stick which broke the ice and had all of the teams chatting away wondering what they had in store for the rest of the day. Teams 'Eris' and 'Audrey' found it easy at first but started struggling to get to the ground but 'Eris' finally got it down to get first place with teams 'Audrey' and 'Ensign' finishing 2nd and 3rd. Teams 'Babbage' and 'Audrey' were the only ones that said yes to the bonus round but both failed.
Teams 'Ceres' and 'Seven Seas' were not happy going into the next activity after coming last in the first activity but were motivated to get stuck into the next challenges which was Crane Construction and Interlocker. The six teams where split up into two groups and there were three teams competing at each activity simultaneously. The group started off very well on Crane Construction with all three teams planning what they had to do and used the trial and error method. They did the best with scores of 53, 73 and 75.5, which team 'Babbage' won and came out on top it did not look like their height would be beaten but they soon were by team 'Ensign' in the next rotation. Interlocker was the second part of the rotation which proved to be hard for all six teams from start till finish.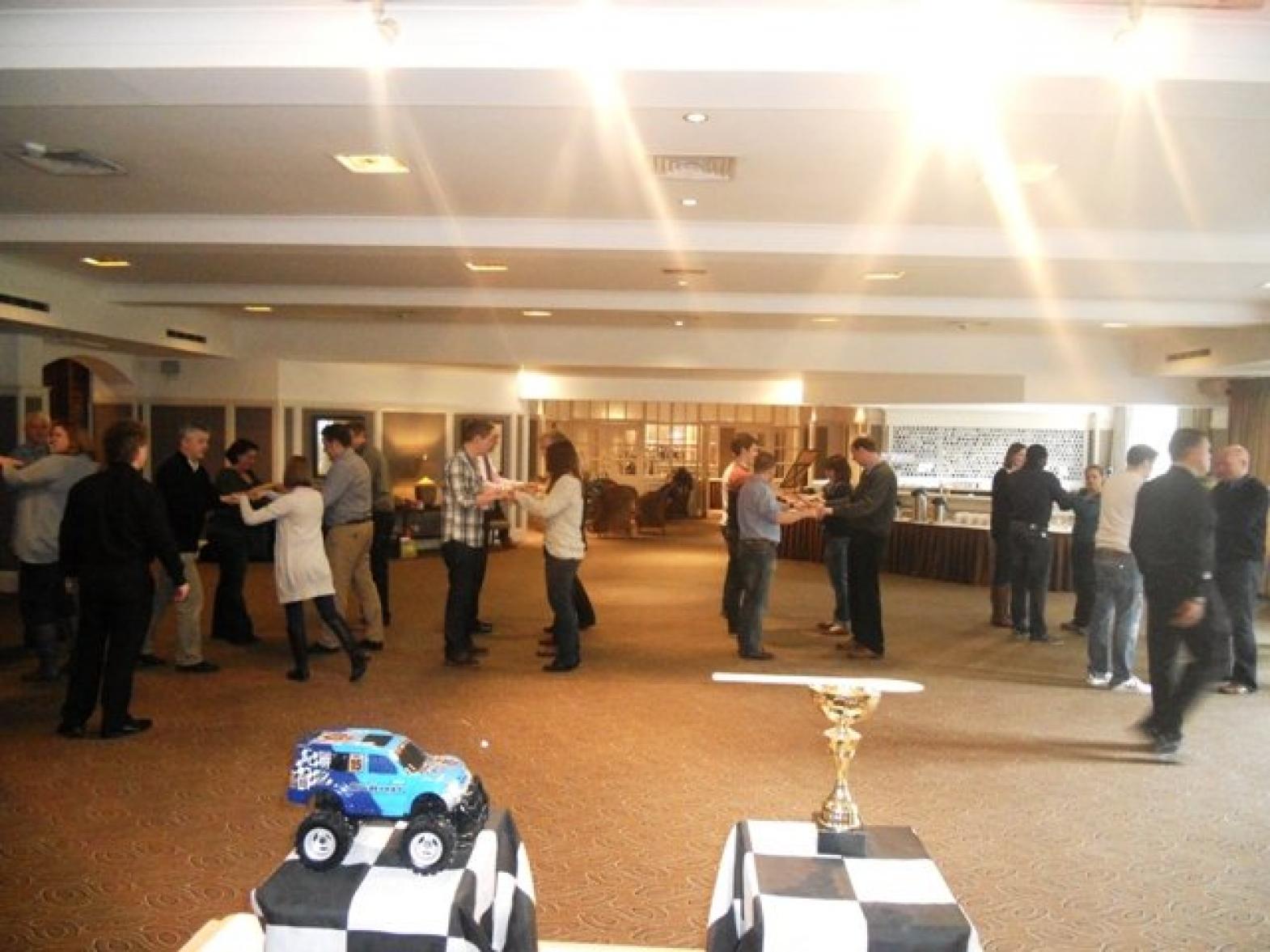 After a quick short break teams were ready to go and we started back with the Team Building activity NASA challenge this time all six teams were in their own groups discussing what the task involved and how to do it. After all the teams had their cards in order everyone came together with a nominated spokesperson per team. 'Eris' were the only team to get them all right however there was some speculation that there had been some members using google on their phones to find the answers, but they were certain that they didn't and got away with it by the other teams agreeing that they never.
The finale for the day was Bridge Build by this time some teams were running away with the trophy but others were still in for the fight with winner takes all putting a shiver down team 'Ensigns' spine. With all teams neck and neck team 'Babbage' came out victorious in the Bridge Build challenge meaning that they had won the trophy, they were over the moon with the win and couldn't help rubbing team 'Eris' faces in it because they came last. After a great day Team Building with Centrica we would like to say thank you to Tracey for organising the event, we hope you all had a great time, we look forward to working with you again in the future.