Dalhousie Castle was the gorgeous venue for our Team Building Edinburgh event of our Highland Games morning! Three teams from Standard Life went head to head to see which team had the best Scotsmen/Scotswomen! There was Team The Bomb, Team Braveheart and finally Team Funky Shoes (so called as a member of their team forgot wellies so instead wrapped plastic bags round her shoes). First up was the Welly Throw where the teams had to throw wellies over their shoulder and land them in different zones for different points! It was a close one all the way through which all the teams getting very similar scores and it only came down to the last couple as a decider. But in the end it was team Braveheart that came out on top, leaving The Bomb and Funky Shoes in the dust with their joint second place. Next up we had the Caber Toss; a well and truly Scottish past time, with the practices over and done with it was clear to see we didn't have that many Scots with us but their was one or two that still had a chance!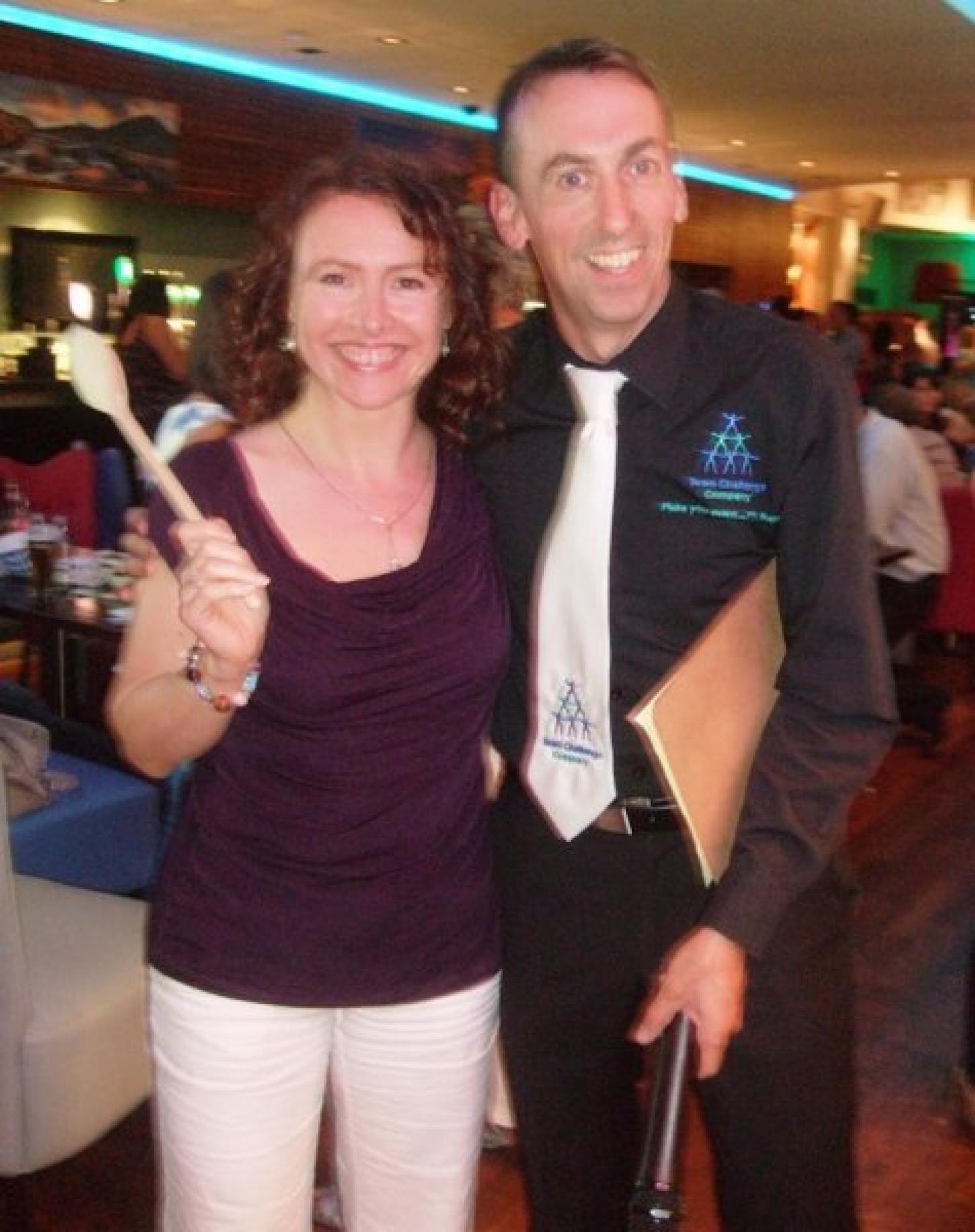 In the competition their was a few surprises but Virginia really set the bar with her impressive toss, despite the fact she used the caber usually reserved for children, the most impressive however was Eddie who turned out to be our greatest tosser! The scores from caber left the competition wide open with Braveheart and Funky Shoes coming in joint first and The Bomb coming up a close second! After that we moved over to Laser Clay Pigeon Shooting which after practice didn't look like it was going to be our highest scoring round but in the real game things picked up slightly so the teams did end of with some score. Despite the lack of accurate shots the teams didn't mind getting really excited for their team mates as they stepped up to our mats! Last place for Laser Clays was Funky Shoes, in second was team Braveheart and in first place was The Bomb!
All was to play for in our finale round of Haggis Roll! The teams may not have liked the idea of a haggis but that didn't stop them when it came to rolling one with all the teams giving it their all in this final dash for points, where they would have to roll a haggis into a hoop to gain points. Unfortunately team Funky Shoes wasn't able to get any haggis into their hoop so weren't awarded any points so it all came down to team Braveheart and The Bomb in first with four haggis' was... The Bomb! With a close second of team Braveheart on 3! So the final scores at the end of the day: last place taking home the www.teamchallenge-company.co.uk wooden spoon was Funky Shoes on 10, 250, in second place taking home only their pride was team Braveheart on 10, 750. Which means the champions on 11,400 points taking home the Team Challenge Company trophy was The Bomb!!! Thank you to everyone that came and took part and to the fabulous team at Dalhousie Castle who arranged the event. We look forward to working with you all again.