It was time for Technip to have their Interactive Quiz with Team Challenge Company at the Dounside House and what a laugh it was from start to finish. The evening kicked off with Hit and Miss with all the teams trying their best but only one man was going to take victory for his team Tashes and Lashes. Then the group tucked into their starter and the room filled with excitement as they waited in anticipation for the next round to begin.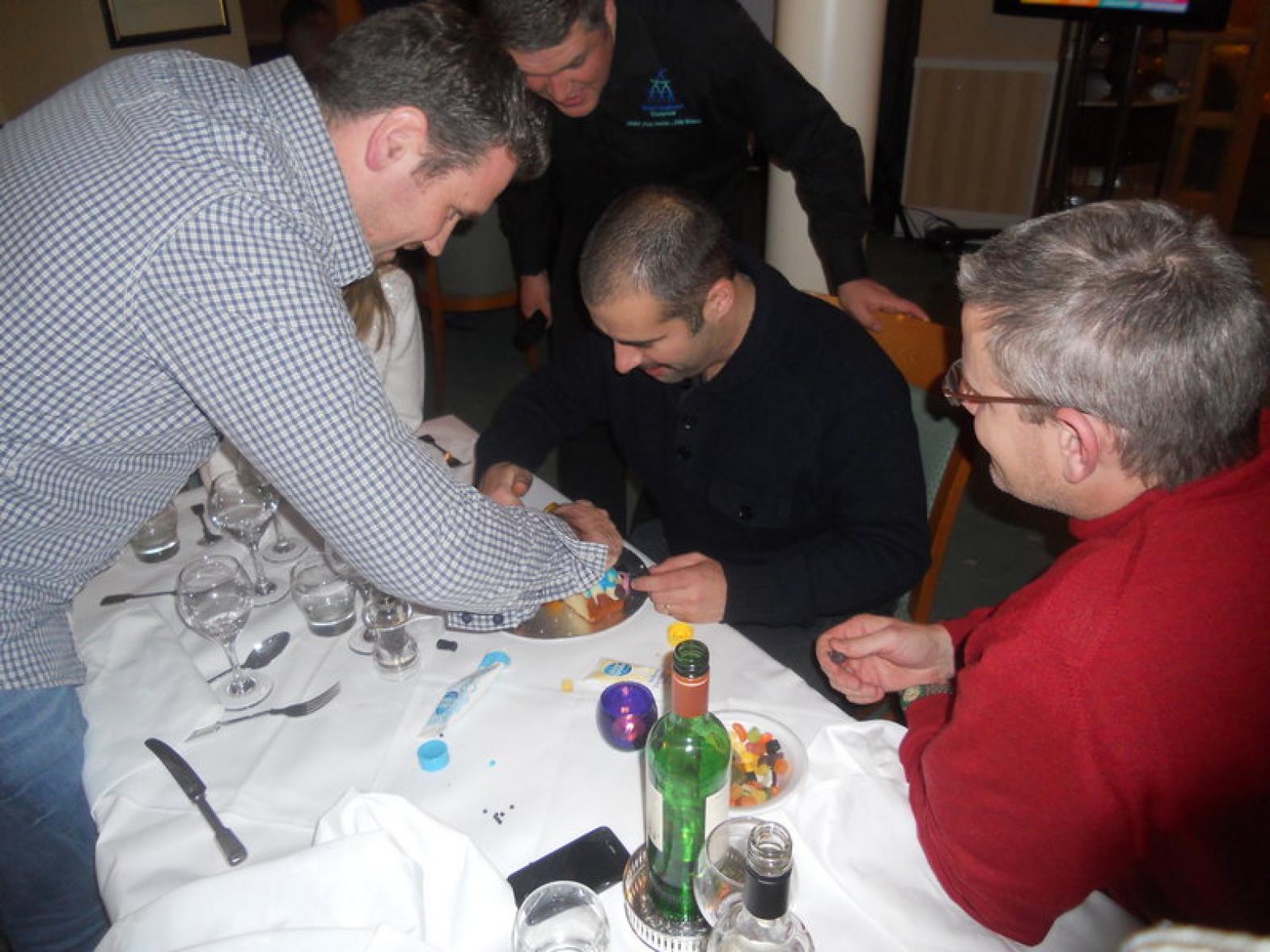 We were out the blocks as soon as the plates were cleared and the guests dived in to the activity of Balloon Tower trying their hardest to see who could grab as much points as they could. After our resident referee Euan had measured the balloons the scores were in and the tallest tower went to team E is for Idle with an impressive 95" with a few shouts of booo from the crowd and that was just for Scott haha. Then they sat down for the mains and when they came back we moved though hilarious rounds of Cake Decorating with an impressive Superman from team Straw Man. Dingbats proved hard for a lot of teams but one lady from E is for Idle who we will not name for legal reasons and just back from maternity was tremendous at this game and showed them how its done by grabbing lots of points for her team.
Music proved to be challenging for the teams but Lorraine showed us knowledge isn't everything with dancing to all of the songs haha. Then it was time for the finale of Bridge Build and this was a hilarious affair with team given their brief and did they stick to it no. In the end only one team game out victorious and that was E is for Idle and their was shout from the team easy easy haha. After the scores were checked and verified the scores were in and the winner was E is for Idle with an impressive 4600 points taking home the Team Challenge Company Winner's Trophy. Just missing out in 2nd Place was Tashes and Lashes with 3700 points while bringing up the rear in 3rd Place was The Straw Man with 2800 points. Epic effort all round teams!