Team Challenge Company were on hand for the annual Total Interactive Quiz at the opulent Marcliife Hotel and Spa. We kicked the night off with the ever funny Higher and Lower, and it took the teams a while to get heated up after their starter but after a few rounds of this we started to see the craic and the teams were dropping like flies.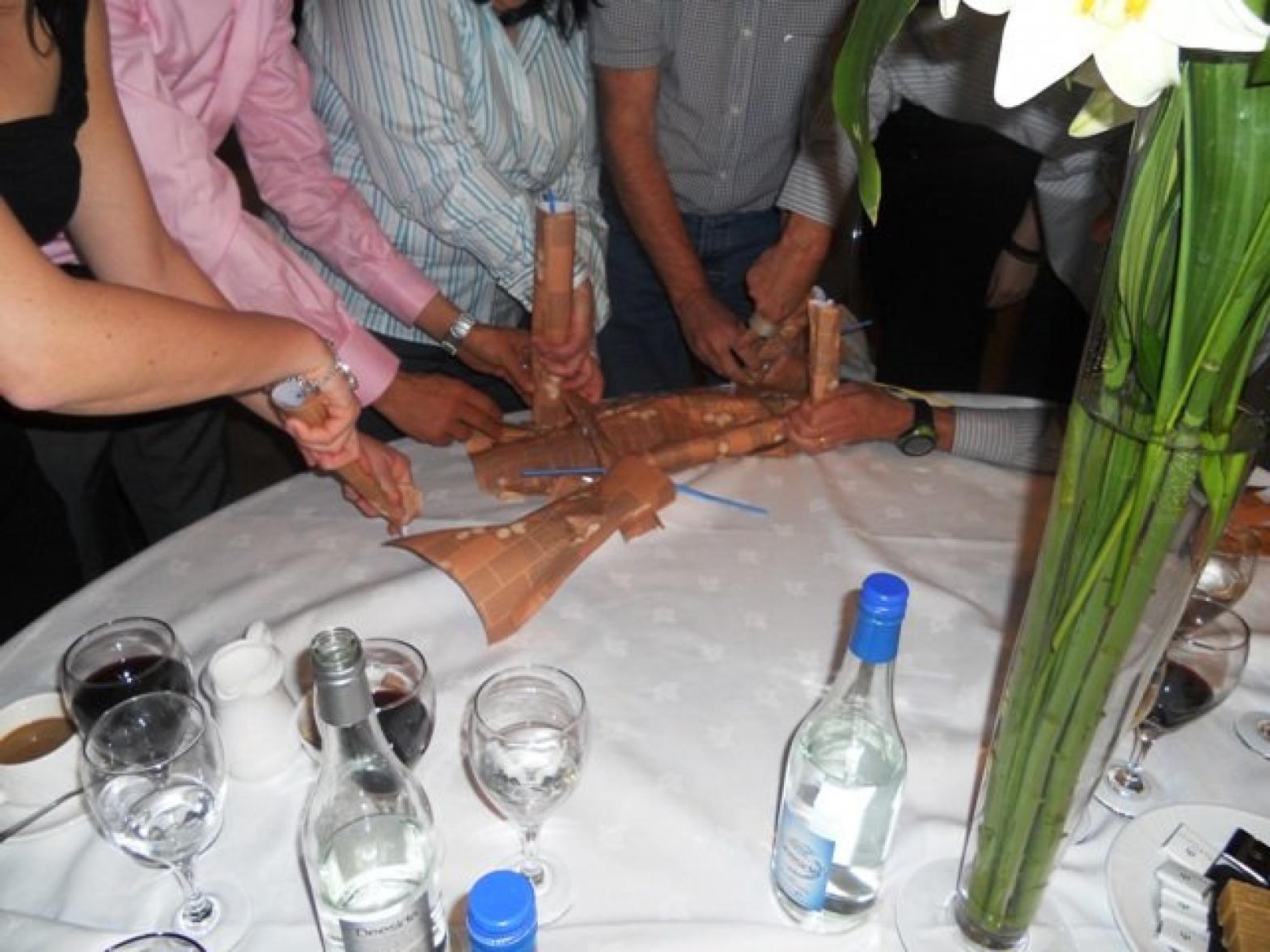 Team Lilly were all copying each other and they were out quick as a flash but not to be forgotten. In the end Dominique from the Roadrunners was a worthy winner. After their next course we blasted off the Interactive Quiz with Name the Movie Picture Round and all there is to say is you need to get out more!!! Then we moved onto the hard ones Dingbats and Music.
The Roadrunners came out trumps on the round Dingbats by getting 5 correct answers (oooh smarty pants haha) and on the music there was a few teams caught with their phones on... Shame on you! Then the big task of the Evening Entertainment came could they build a bridge? Yes they could but not a lot were successful . There were bridges of shame, non starters, wonky bridges and all sorts. But only 2 teams were successful.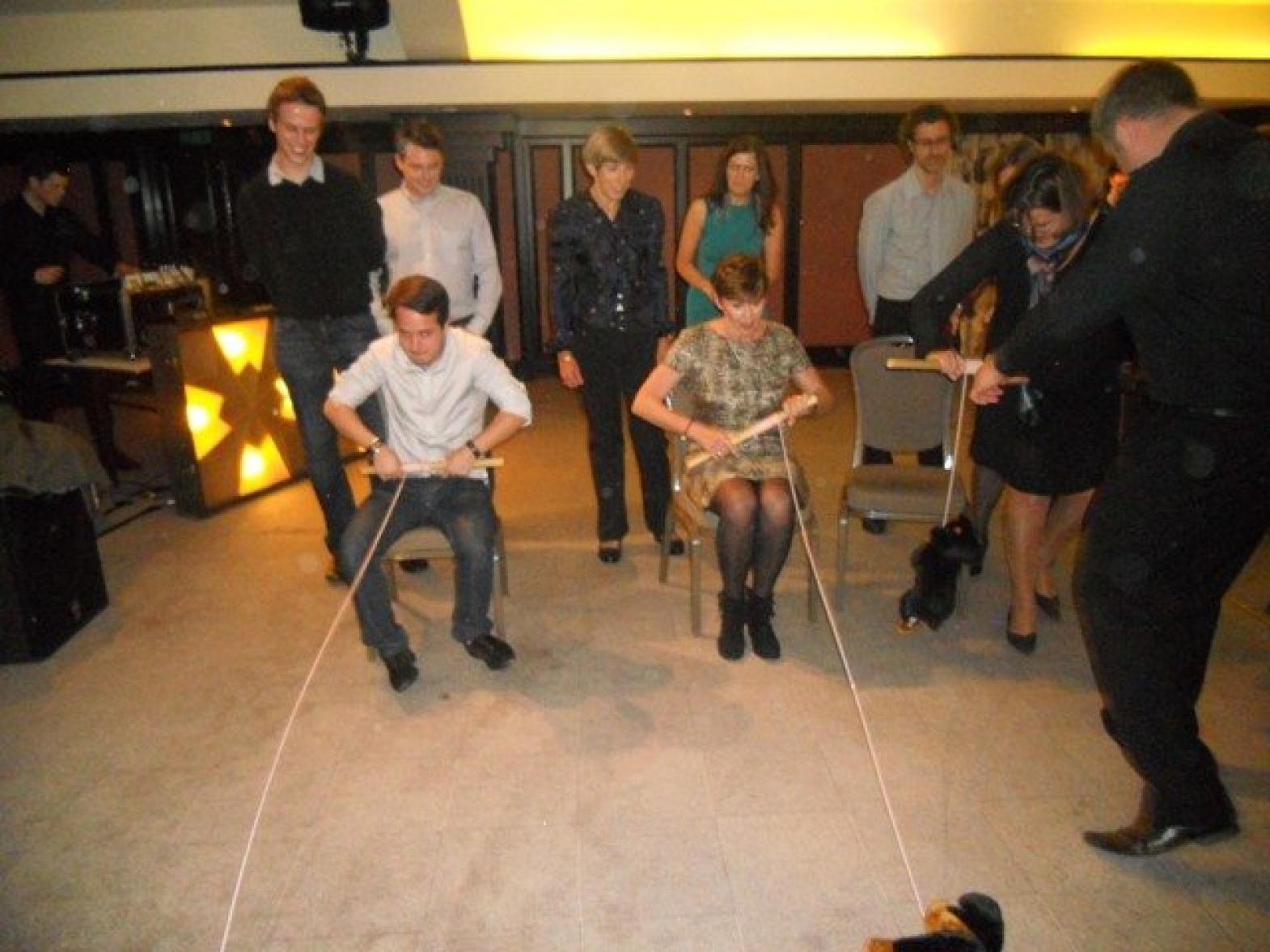 With all the scores added up and only 3 teams going into the finale of Animal Race.... they were Team Roadrunners, Team Lilly and the not so popular Team BP haha. It was a fast and furious round with all teams jostling for the 1000 points but there was only 1 winner tonight and it was Team Lilly with an impressive finish. The scores were checked and verified and in 1st Place winning the TCC cup was Team Lilly 3900, 2nd Place - Team BP 3500, 3rd Place - Roadrunners 3100 and finally in Last Place - Les Pieds 1300.