We hope this blog will bring back some great memories of your fantastic Team Building event. Check out all the photos from the afternoon, and don't forget to leave us a comment at the bottom of the page with some of your highlights and favourite moments!A fantastic Birmingham University site played host to a wonderful day of fun games and a wild and wacky It's a Knockout with a hugely energetic group of employees from GHK.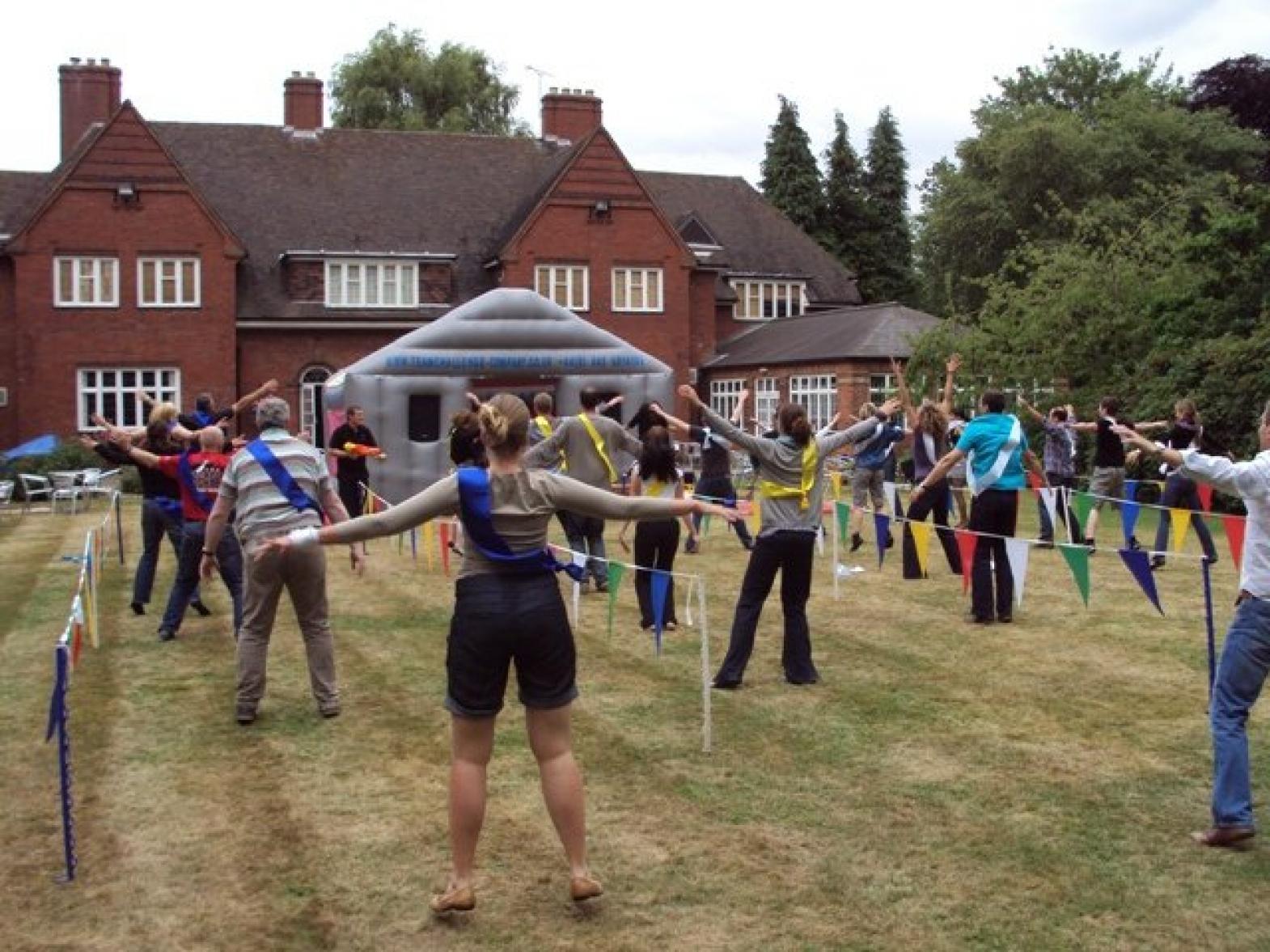 The fun team challenges and activities on offer included Archery, Target Golf, Catapult and the ever-popular Bridge Build. Things, however, kicked off with a round of Helium Stick - we told you it looked much easier than it actually was! Cheers and laughter rang out across the grounds as the teams put their construction knowledge to the test and prepared to span the gap in hilarious Bridge Build. Success levels were excellent, and a very impressive 8 out of 12 teams managed to drive their RC Car across their bridge.
The hilarity over at the It's a Knockout Arena lasted throughout the whole afternoon, it really was tremendous fun. The games kicked off with the traditional TCC warm-up, before blasting in to our number of wild and wacky races - from Caterpillar Run to Chariot Race, from Obstacle Skis to the grand finale, the mighty Sponge Fling! My highlight of the zone had to be the fantastic 'war-cry' of one particular team - Fuscia, Fuscia, Fuscia! Other highlights include more than a few pairs of wet trousers following the Chariot Race, and the huge cheers that the Bottle Green Team gave right throughout the afternoon, great fun!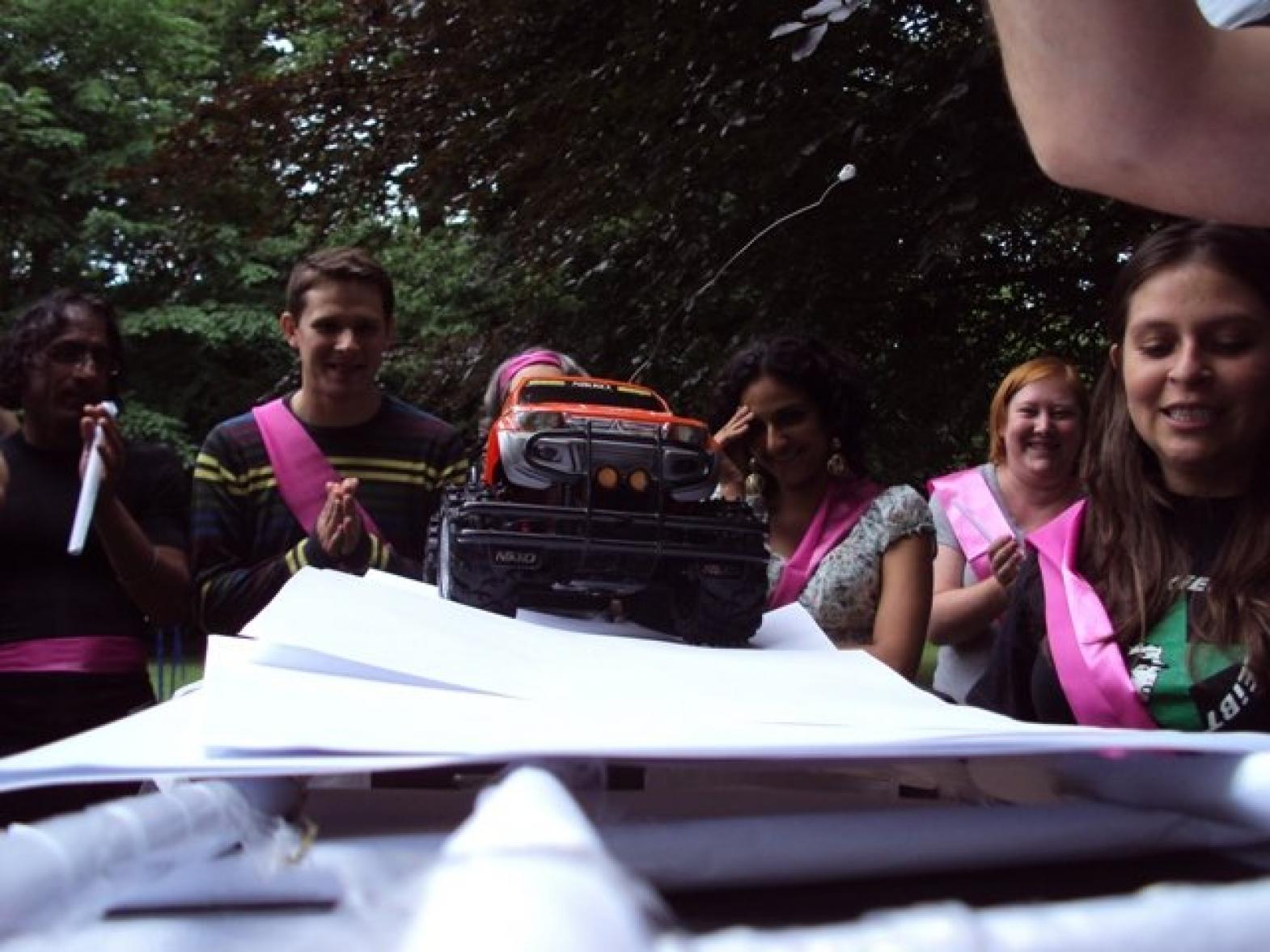 And so, with all the games completed and the scores checked and verified, the time had come to announce the Winners, but first of all, the Last Place Finishers...! It was pretty tight, but stepping up to collect the Wooden Spoon, to huge cheers and laughter, the White Team! The rest of the scores were announced until there was only two, the Orange Team and the Royal Blues. Unfortunately, there could be only one champion team, and on this occasion the Royal Blues were just pipped at the post, by only 100 points! And so, the almighty Orange Team stepped up to rounds of rapturous applause as the trophy was lifted high into the air!
The entire event had been fantastic, and all the entertainment had been thoroughly enjoyed by all in attendance. A big thank-you must go to Tracey and Janice, whose hard work and dedication really ensured that they organised a hugely successful and memorable event. The group from GHK were great fun and a huge pleasure to work with, and our TCC crew certainly look forward to seeing everyone again some time in the near future.