A entire day of glorious summer sunshine split the trees at the fantastic Piperdam Golf and Leisure Resort, providing the perfect setting for this years wet, wild and wacky Clydesdale Bank Charity It's a Knockout.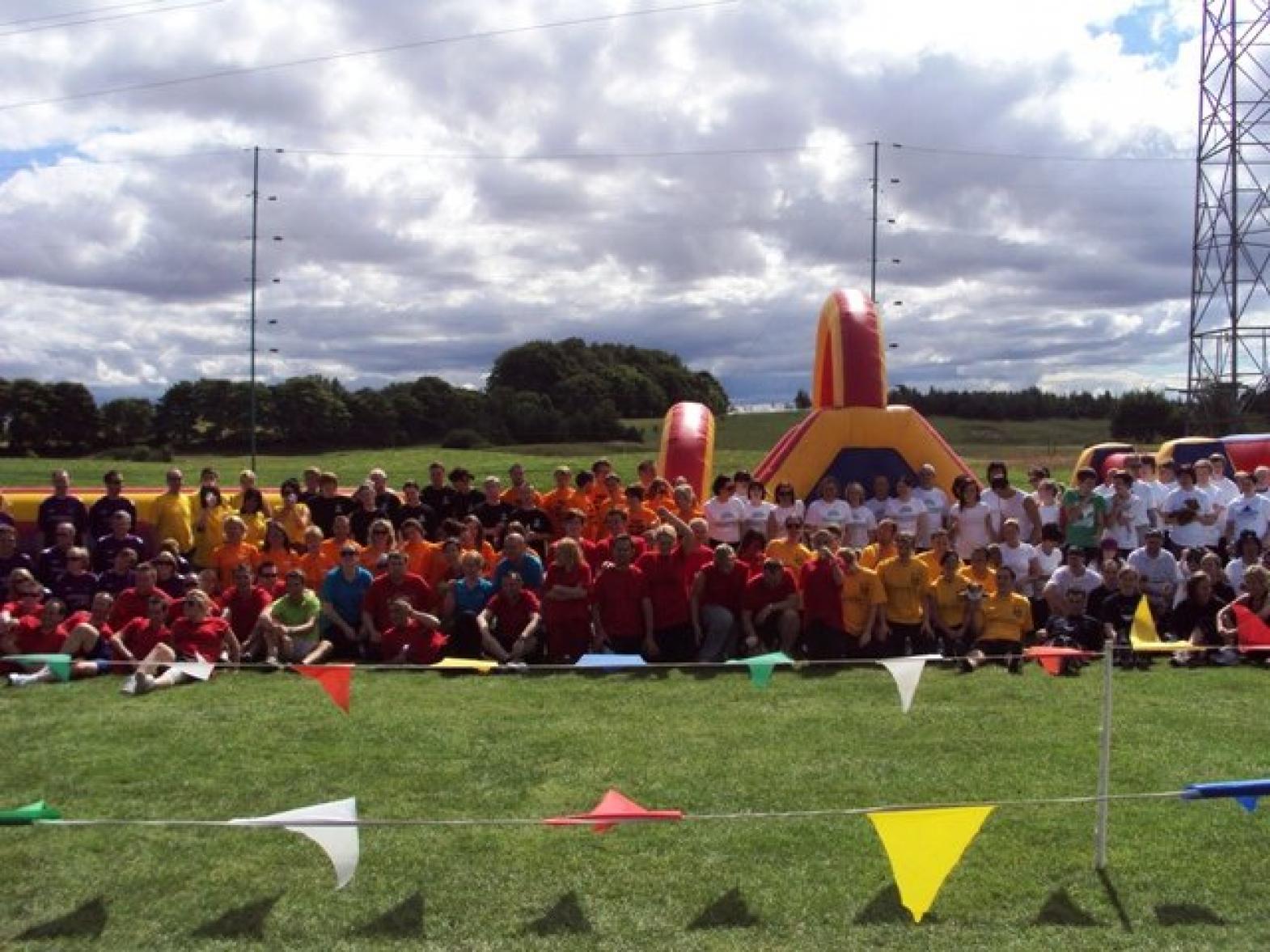 Thankfully there was to be no repeat of last years severe weather warning, and the early afternoon start saw 16 nervous teams of talented athletes (used in the loosest sense of the word, of course!) prepare to step up to the challenges of the fabulous day that lay ahead! They had all certainly come dressed for the occasion, with the Jolly Rogers donning the smartest of pirate costumes, Dennis' Menaces displaying the most iconic of outfits, and then there was those gleaming Orange strips of the Findlay's Year of the Orange Team! Oh, and don't forget Dave and those cycle shorts, or a certain vest-wearing athlete who was definitely sponsored by TopMan...! Following some bacon rolls and about a gallon of coffee each, the big kick-off to the event arrived- let The Games begin!
The event had been specifically designed to stretch the teams to their limits, with the inflatable zone pitting teams against eachother in big battles on the Gladiator Duel, or in the Theatre of Dreams at the Human Table Football, where there was always a grudge match on offer - especially when Team Aberdeen started chanting! Local Piperdam lovelies The Red Hot Chilli Pipers and Team Hillcrest were ready and prepared to mount a serious challenge for the iconic Team Challenge Company trophy, but with a highly trained elite BrightSolid crew present and seriously up for defending their title, it was always going to be an epic battle!