It was the turn of the team from Experian to be treated to the London Scavenger Hunt experience on Friday 31st May 2013. After the mission brief at their offices in the heart of London, the four teams were given their Survival Packs and let loose in the city with their mission searching for various people, photographs, items and clues to be in with a chance of taking home the award of the day.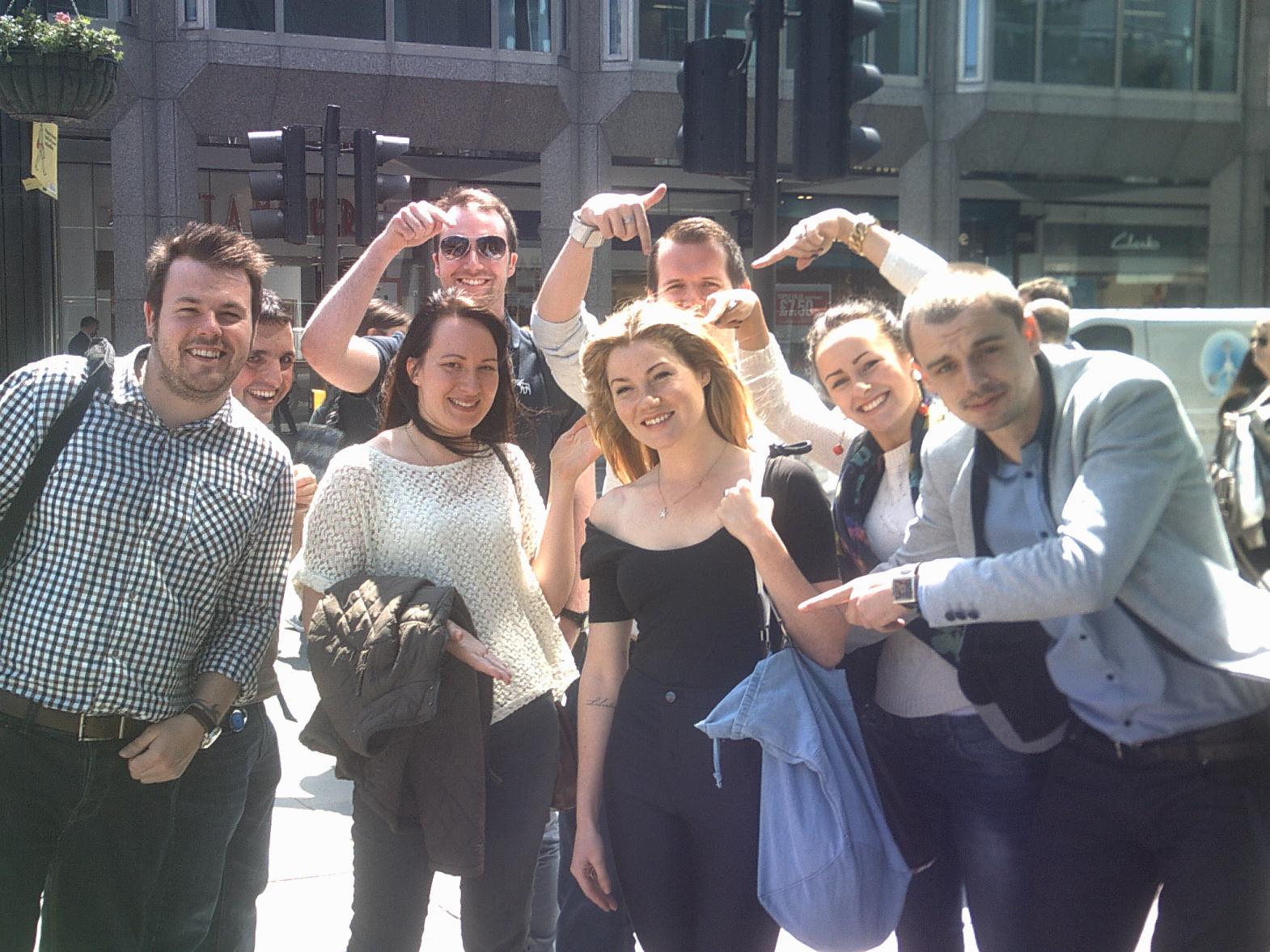 The teams were raring to take on their challenge as they set of in their search for various items as well as the elusive Fugitives. With SJ at the helm back at HQ teams answered questions with lightening speed and genius accuracy. Vayid's team Inter Meat Feast were so fast that cheating had to be suspected initially but was disproved a little later. All teams managed to score well on our bonus questions - thank goodness for smart phones and google haha!
For the City Scavenger Hunt photograph challenge teams had some hilarious offerings and the viewing of those was certainly a highlight of the Hunt. The fugitives proved a little more difficult for the teams and even after some very obvious clues, only Louise and the team managed to locate Dom at Buckingham Palace! Later in the afternoon as Charlie made her way through the city, both the Thundercats and The Stunt Team managed to race to the Dungeons and find her outside! Great work teams and a bonus 500 points in the bag! All teams did well in scavenging their items apart from The Stunt Team who couldn't manage an A.
When it came to the scores it was very close at the top but with a fantastic 1780 points it was down to Inter Meat Feast to claim the top spot and take home the Trophy much to the disappointment of the Thundercats who came second after a phenomenal effort with 1680 points. It was The Stunt Team in 3rd place with 1600 points leaving The Rusty Nails bringing up the rear with a still respectable 1190 points, and so the recipients of the Last Place Wooden Spoon.
All in all a great afternoon was had by all as this was one City Scavenger Hunt full of energy and laughter so a shout out must be given to Nicola for all of her hard work in making it happen and for sacrificing her attendance to work instead - that's commitment for you! We thoroughly enjoyed sharing the day with you all and hope to see you again very soon.