The Fairmont Resort St Andrews provided a beautiful setting for our latest Team Building, Beat the Clock event for BP Magnus/ Amec. We had ten teams ready and eager to complete our activities in as fast a time as possible by starting and stopping their timers on our clock board for each activity. The aim was to collect as little time as they could to claim the coveted Team Challenge Company Winner's Trophy and hopefully avoid the Wooden Spoon. First though they needed warmed up with the Hip Hop Skittle Drop, a challenge that proved harder than it look for Team 4 but got Teams 3,6 and 9 a bonus of minus 30 seconds.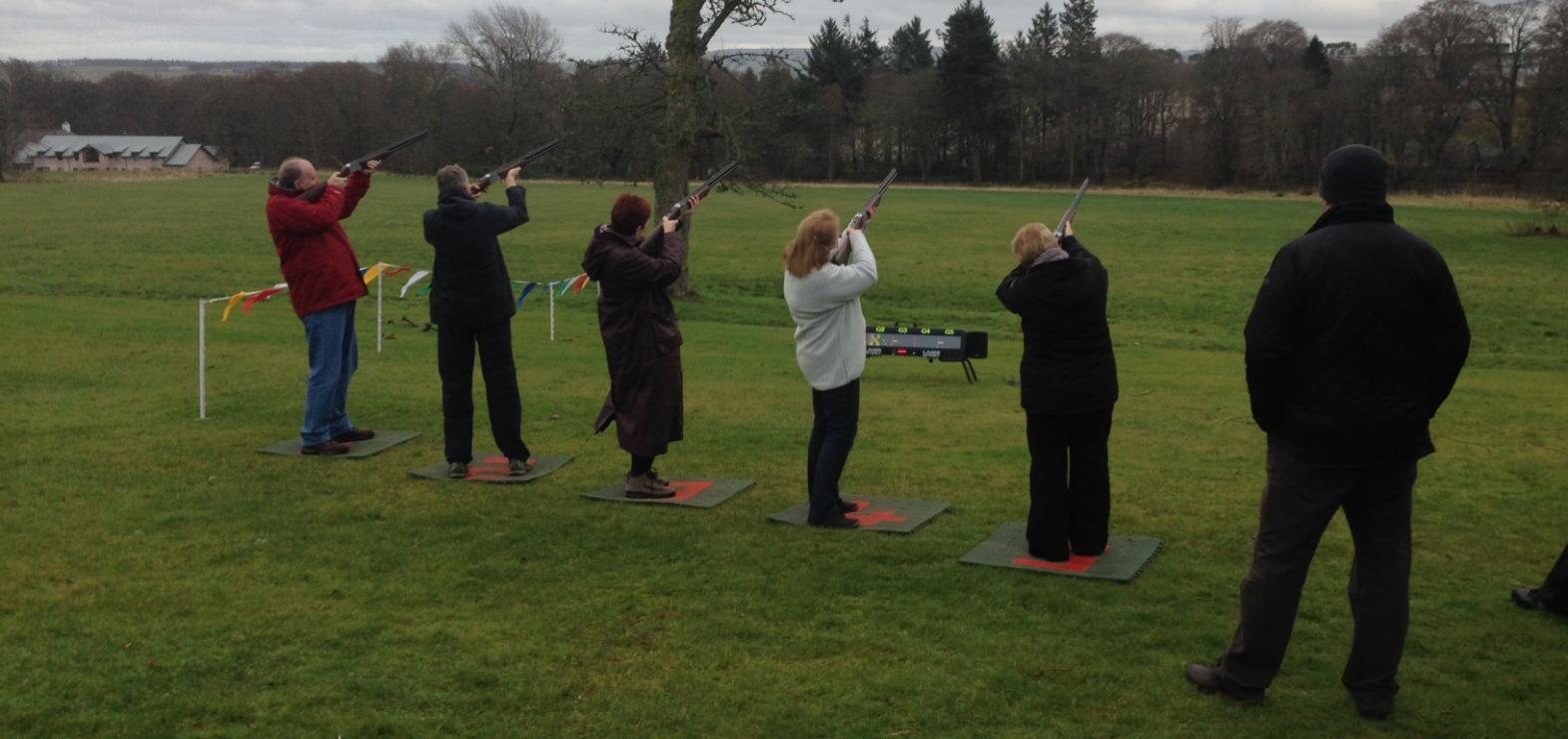 The activities for the day were Caterpillar Crossing, Rollerball, Spiders Web, Blind in Tent and Archway Contract. The Caterpillar Crossing saw our teams linked together by the ankle and navigate a stepping stones like course. It sounded challenging but lots of teams where quickly back up at the board to stop their clocks showing that team work was one of their strong points. Over at Rollerball, it was about using your brain to try and build a structure to keep your golf ball moving. Some of the teams opted for rather high structures and the traditional gradual decent but one team successful created a cradle that kept their ball moving for ages. At the Spiders Web, Hope and her team were the experts. They had to get their whole team through the web using a different section each but while the other teams showed off their strength lifting team members through the higher sections Hope slid under the smallest one and with a speedy run back to the clock board her team managed an amazing 40 second result.
Blind in Tent was all about communication. The teams simply had to put up a tent, the twist being that the whole team apart from one were blindfolded and that person couldn't hear. Craig and his team proved it wasn't so difficult though with a thorough plan set out before hand, while Team 4 resorted to numbers because they couldn't remember each other's names. The Archway Contract was another building activity that had the teams building archways out of paper that they had to be able to go under. There were lots of weird and wonderful creations made but it was the least traditional looking ones that seemed to stand up to the job and didn't collapse on use teams.

At the end of the afternoon, all of the times were added up and the team with the least amount of time collected were the winners. Someone did have to take home the Wooden Spoon and with 32 minutes 46 seconds, Team 1 came last despite Kirsten's enthusiasm. Teams 3 and 4 came in at 9th and 8th places with times also over 30 minutes despite Team 3's extra minute 30 seconds, while Teams 7 and 5 were just a minute apart in 6th and 7th position. Team 8 came in right at the middle with 5th place while team 6 just missed out on the top 3. In third place came Team 9 with the minus 30 second bonus giving them a time of 23 minutes 8 seconds and just ahead in second was Team 10 with 22 minutes 57 seconds. The clear winners of the day though with just 20 minutes and 3 seconds were Team 2 who took home the Team Challenge Company Winners Trophy. Thank you so much to Katy Stevenson for all of hard work in the organising of the event and we hope everyone had a great day and we looking forward to seeing you all again soon.