The team from Hymans Robertson arrived in the afternoon at the beautiful Ardgryffe Manor in Renfrewshire ready for a fun packed afternoon of corporate entertainment. After a couple of talks and after building up some energy during lunch it was time for the real fun to begin. Outside in the wonderful ground we had several activities for our teams to complete in order to gain some valuable points which would go towards their scores. Each team would try their hardest for the prize of the day, the Team Challenge Company Winner's Trophy!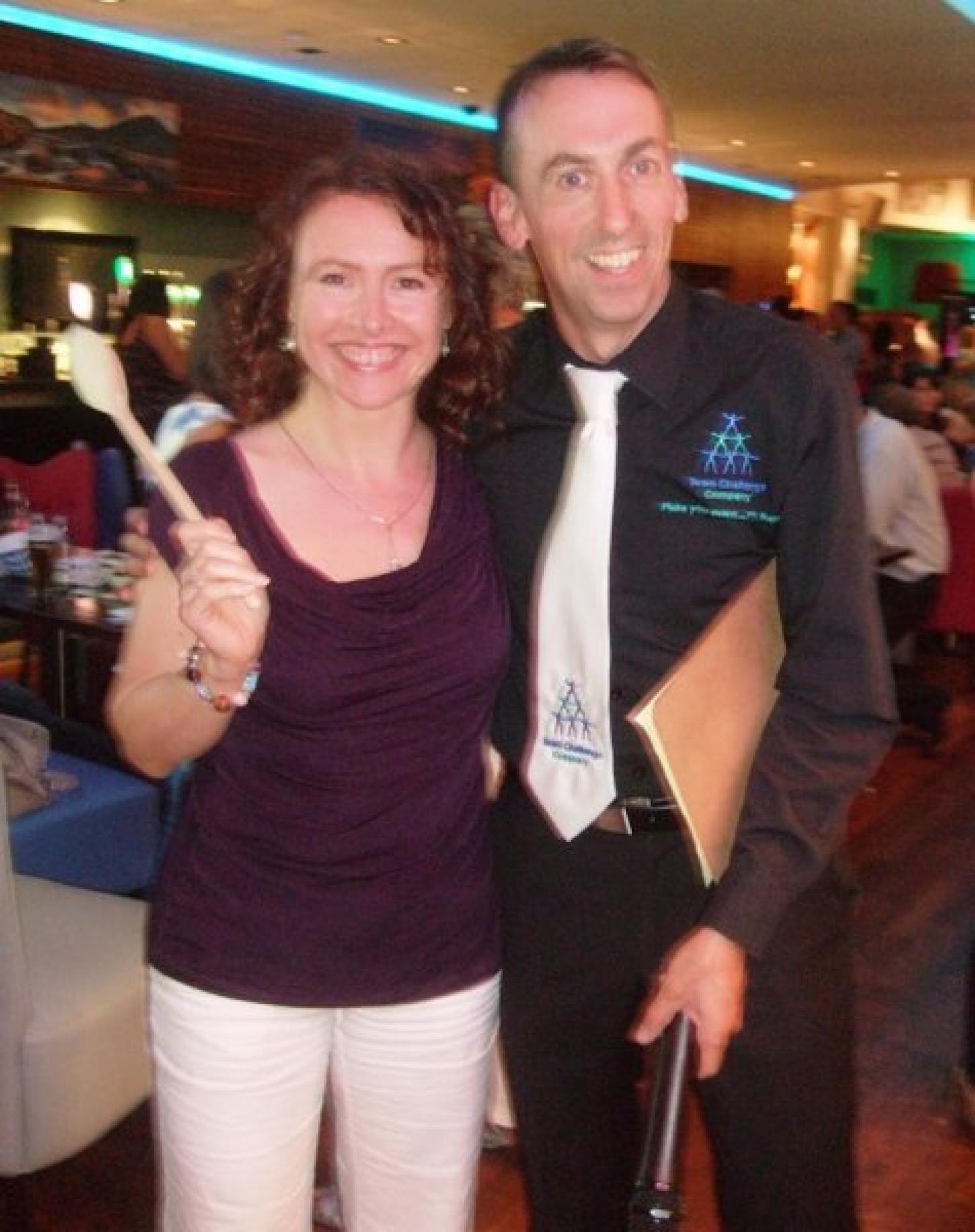 One of the fantastic challenges of the day was the Axe Throwing. Now this was a challenge for everyone as it's something you don't always have a chance to do every day! As we went through each team we had a couple of naturals who managed to get an axe on target meaning they took away valuable points for their team, and by the end of the day quite a few people had been back, determined to get an axe in the board! After countless tries I think everyone managed it in the end! For those who were more of the indoor type, there was the Hymans Robertson quiz which was apparently quite difficult! Although it was worth the effort to get those valuable points into the scores.
Back outside in the grounds there was a tough competition going on over on the Laser Clay Pigeon Shooting competition where the sharp shooters came out in front to win some points for there teams! There was certainly some Robin Hood's and Maid Marion's in the teams! Finally, the Bungee Run competition where the teams went head to head to try and stretch the furthest, the competition was fierce and the teams were so competitive!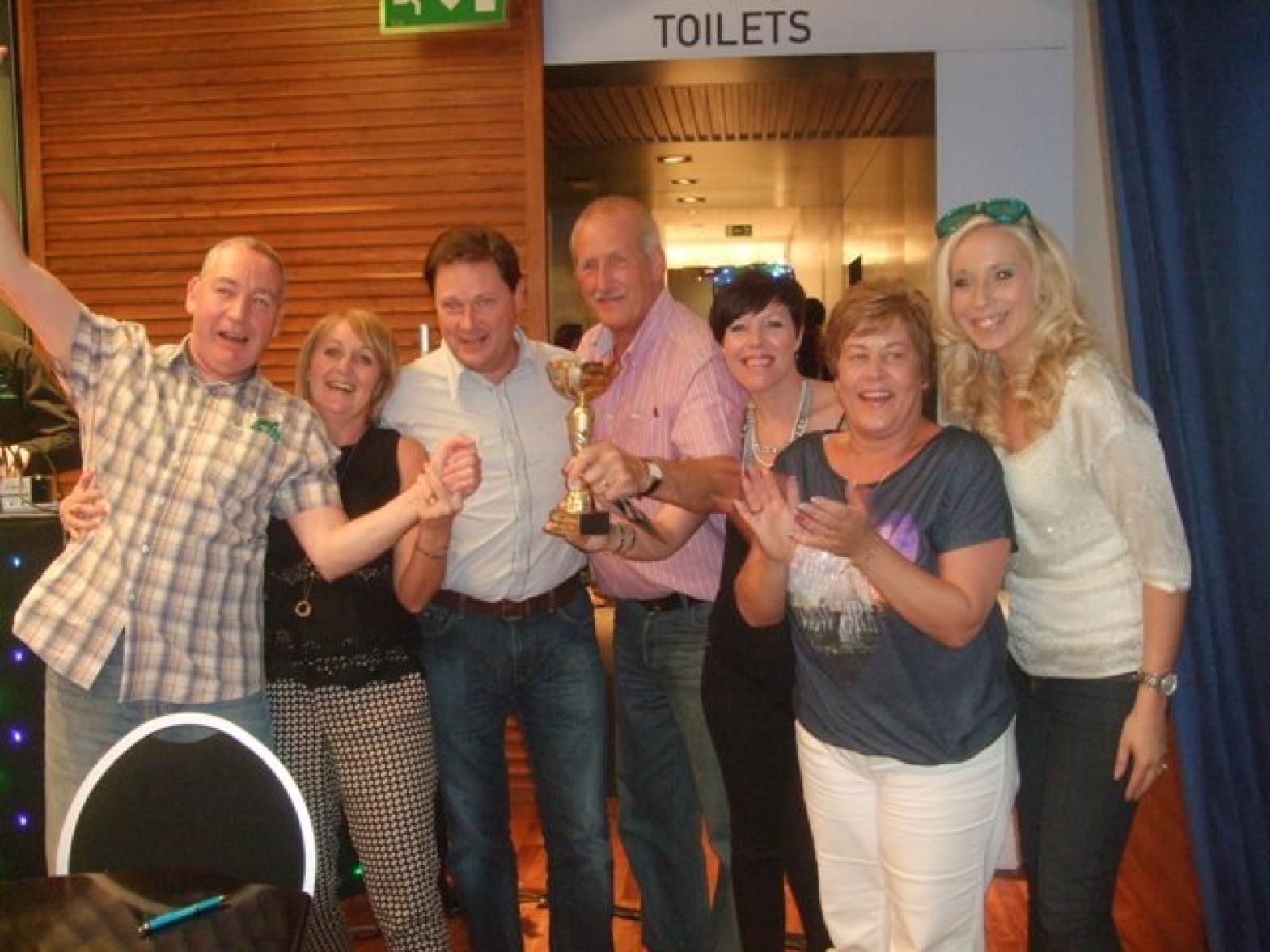 While the scores were being calculated, to finished off the day there was a Treasure Hunt where our teams had to explore the gardens and gain themselves a little bit of a lead. When it came down the winning team it was close at the top of the table. In first place, after winning on each rotation on the day and even adding in some extra points from the treasure hunt were Team C! What a way to win! A huge thanks goes out to Mairi for organising such a fatastic day and of course to Ronnie for allowing everyone to use his fantastic home as a venue!