The exciting time of the year had rolled around once again for Team Challenge Company to work with the Investment Operations Team at Standard Life Investments for their annual Team Building Away-Days. With the previous years all being such a fantastic success, we knew that this year would have to be better than ever, and with an Olympic Games Themed event on the cards, it was bound to be a big hit!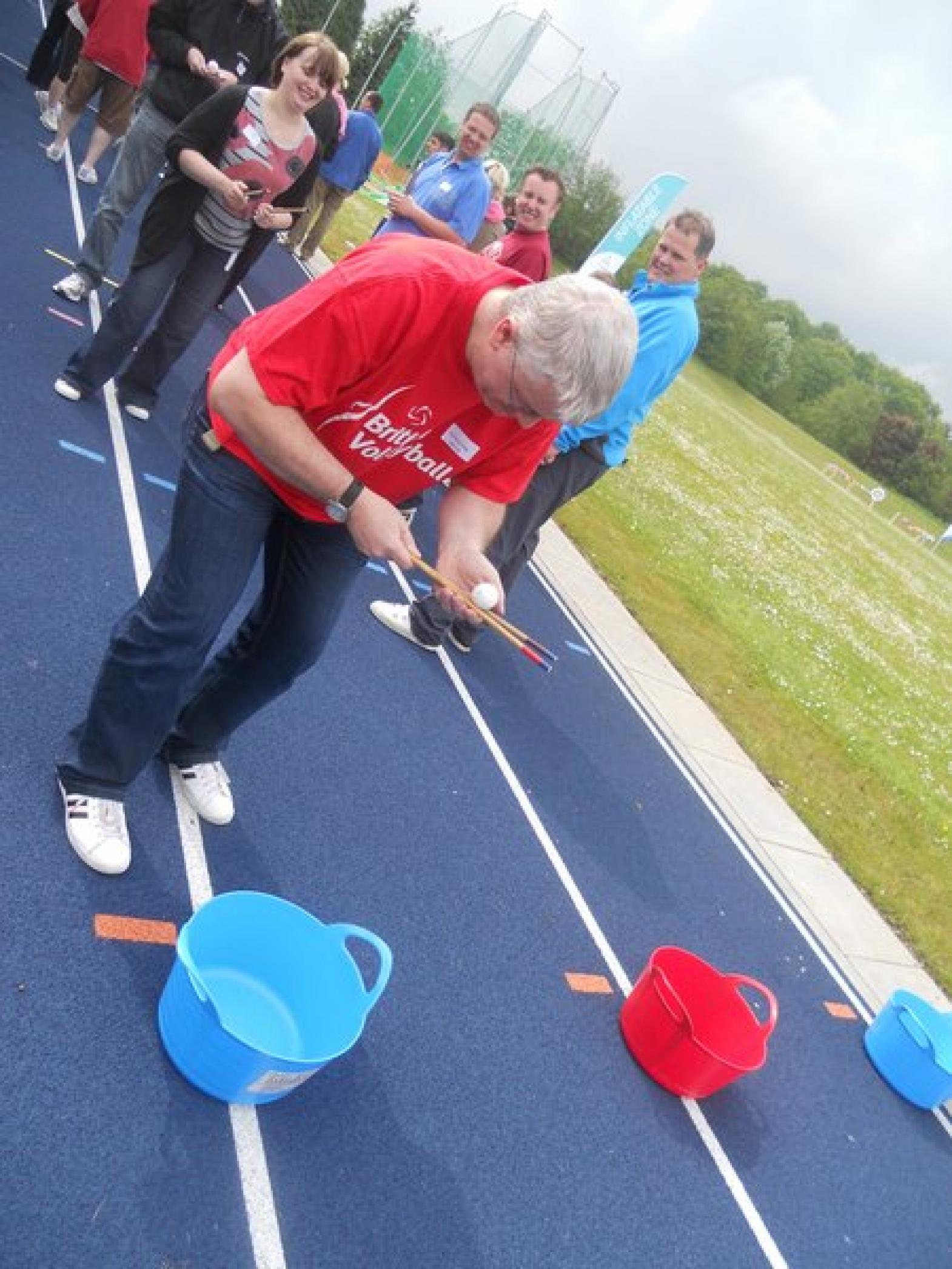 This year's Away-Days, which took place as 3 separate events, were held at the fantastic Craigswood Sports Centre in Livingstone. Each day the teams arrived to wonderful morning breakfast, which was followed by a brief presentation from Mike before we kicked into the Olympic Themed activities. Each team across the 3 days represented their very own country, and would compete in a number of physical, mental and sporting Challenges in a bid to score as many points as possible and take their place at the top of the podium to accept their Winner's Medals.
There were a number of highlights across the 3 days of Team Building, and we have included some of our favourites below. If your most memorable moment can't be found here, please do feel free to include it in the comment section at the bottom of this blog. The highlights reel will kick-off with Javelin, where there were a number of star athletes across the events. Sporting integrity may have gone out of the window on the odd occasion...but with Gold Medals up for grabs, sometimes you have to do whatever it takes to win...including throwing your javelin just a couple of inches but making sure it sticks in the ground so as to gain maximum points!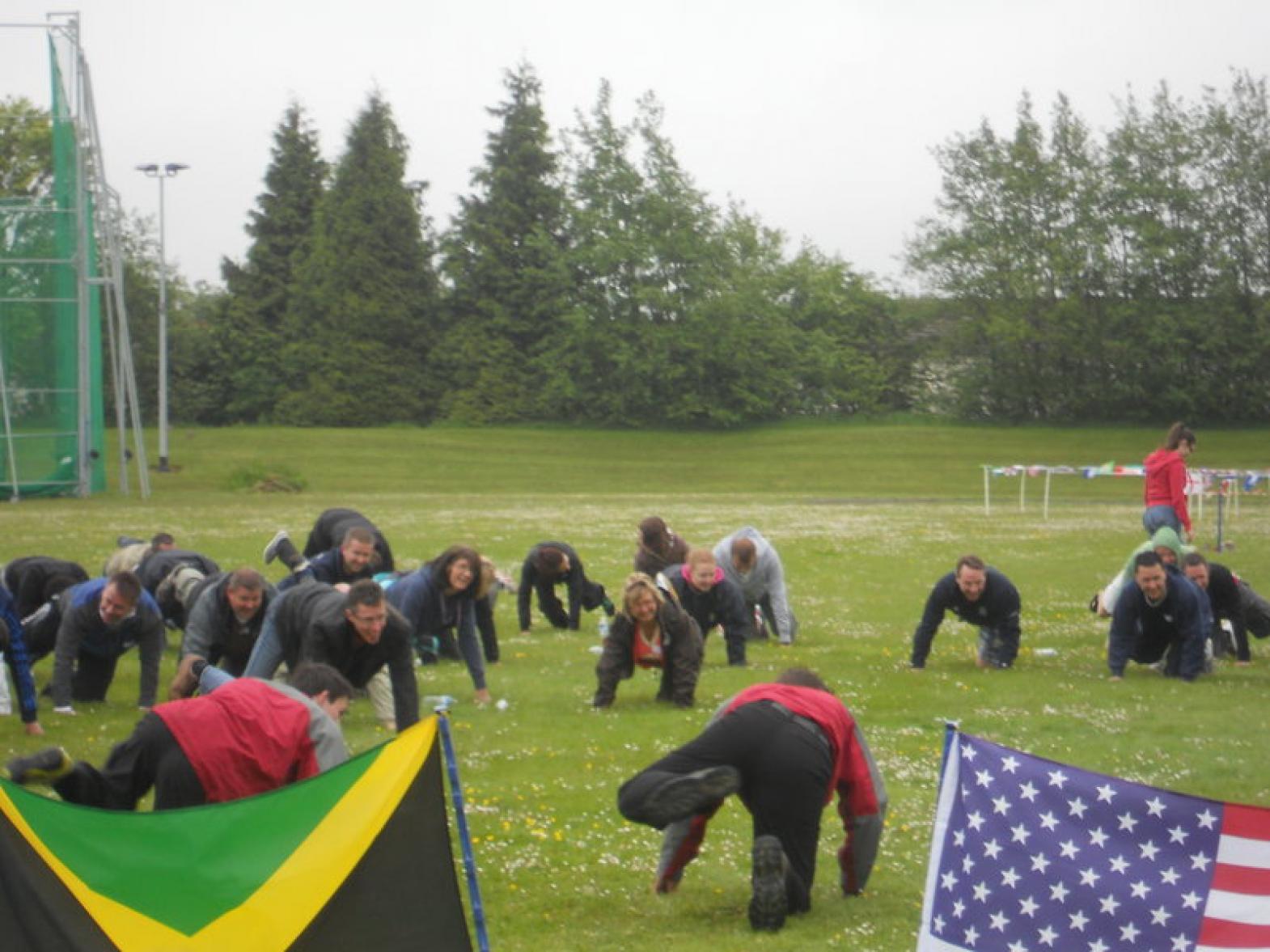 Other highlights included Day 1's Team Jamaica and their attempt at the Crane Build Team Building Challenge! Let's just say Mike found this one quite tough, but made himself feel better by sitting on the floor in the corner trying to figure out what to do! Then there was the Archery and Laser Clay sports, which were as always a big hit with all taking part! The Human Table Football provided lunchtime entertainment each day, even when the weather was sometimes against us. And we're sure that the biggest highlight for many was the Ice Cream Van...I've never seen so many people eat Ice Cream in the pouring rain!
The winners across the 3 days were Australia, Brazil and USA - a huge congratulations to these teams, but a well done is also in order for the rest of the teams involved, who all worked hard and had great fun. All in all, a fantastic 3 days of Olympic Themed event was enjoyed by everyone in attendance, and this year's Standard Life Investments Team Building Away-Days had proved to be a great success. A big shout out and thank-you to Denise for all her hard work and effort that goes into making the days so enjoyable for everyone, and we very much looking forward to seeing you all again next year!