It was the turn of the group from DOF Subsea to enjoy the sunshine at Ardoe House Hotel for their Summer BBQ. With an Inflatable Fun Zone as well as the Target Zone and Kid's Corner there was much to explore for the adults and kids alike and with competitions and races to follow the excitement was huge. We had the pleasure of some new activities like the Barfly and the Circus Slide and some old familiars such as the Bouncy Castle and everyone's favourite Gladiator Duel.
After a delightful BBQ lunch it was time for the first competition on the Bucking Bronco. While Ross set the standard high early on it was up to Ella to prove girls are better than boys taking the top spot with an incredible tie break performance claiming her Winner's Trophy. We went straight over to our next competition on Archery in our bid to find Robin Hood himself. Instead we found Stephen our jolly giant who thought he had entered the height competition (and won hands down!) In the end the skills shone through and Charlie burst his balloon to victory.
Before it was time to head home and enjoy the sunshine some more before the snow comes (it's going to happen!) We had our kids and adults races to enjoy with the ladies much more forthcoming than the gents in getting involved. We were cleaned out of sweets with all of the successful runners off to get hyper and make the most of our final half hour.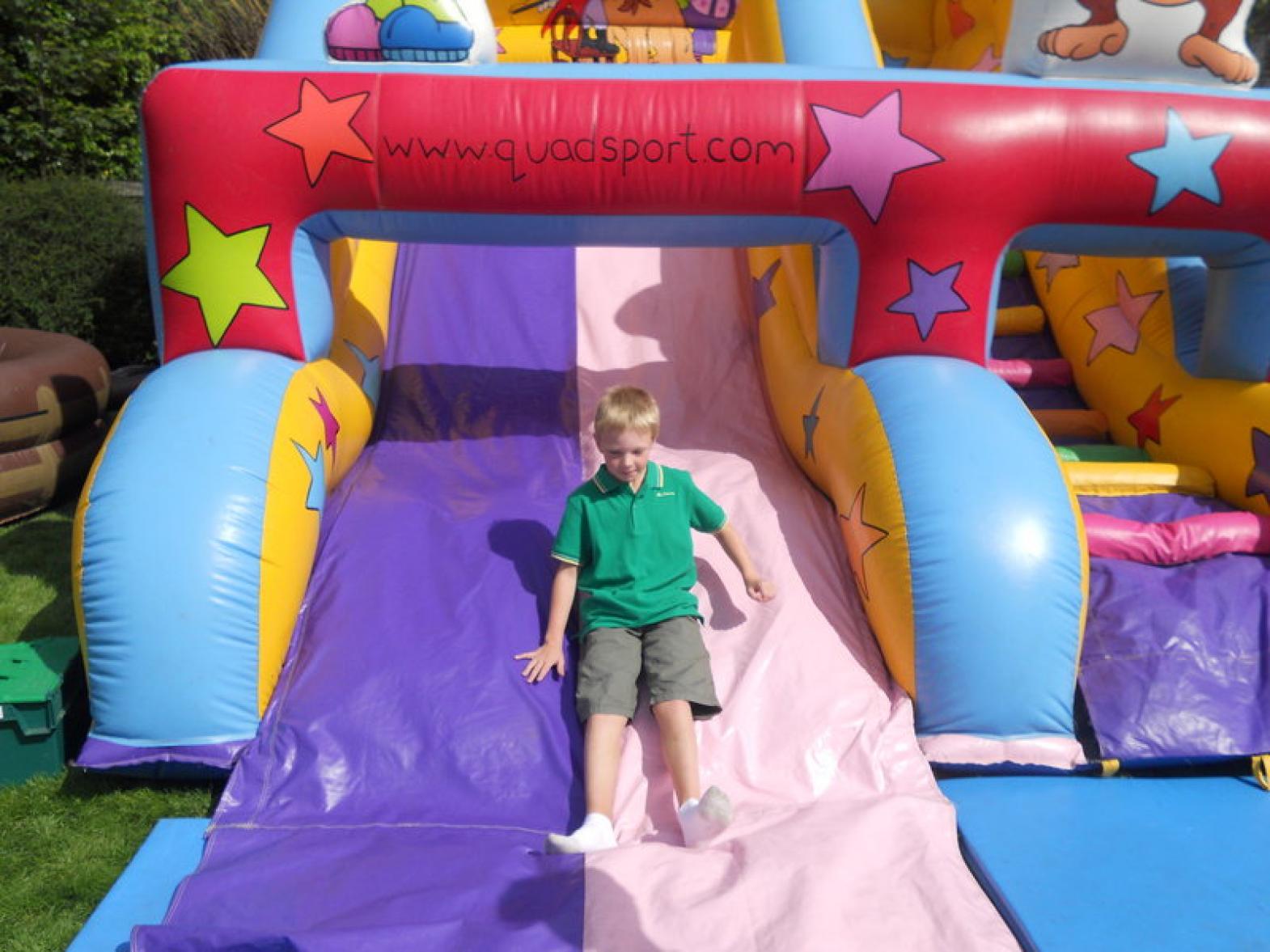 It was our pleasure to entertain you all this afternoon and hope you enjoyed it as much as we did. Big hand for Cara and Tracey for putting a very success BBQ Fun Day event together for us all - we very much look forward to working with you again in the future.