After a lovely three course meal at Thainstone House Aberdeen the fantastic group from Welltec were greeted by Team Challenge Company for their night of Olympic themed Evening Entertainment.

We First split the group into four countries which were America, Sweden, Australia and finally Brazil and kicked off this Evenings fun with a quick face paced warm up on the wii. Australia smashed it with winning three rounds out of a possible four!!
The teams then went head to head on darts and foosball. We were all shocked to see Sweden bet Brazil at foosball and to be honest I think they were also. Australia then also continued there victory by wining the darts with a great score! There was only one man that had the fastest finger in the west and that was the lumberjack Kevin from team Austrlia who had an outstanding score of 23637 one of the best scores we have seen.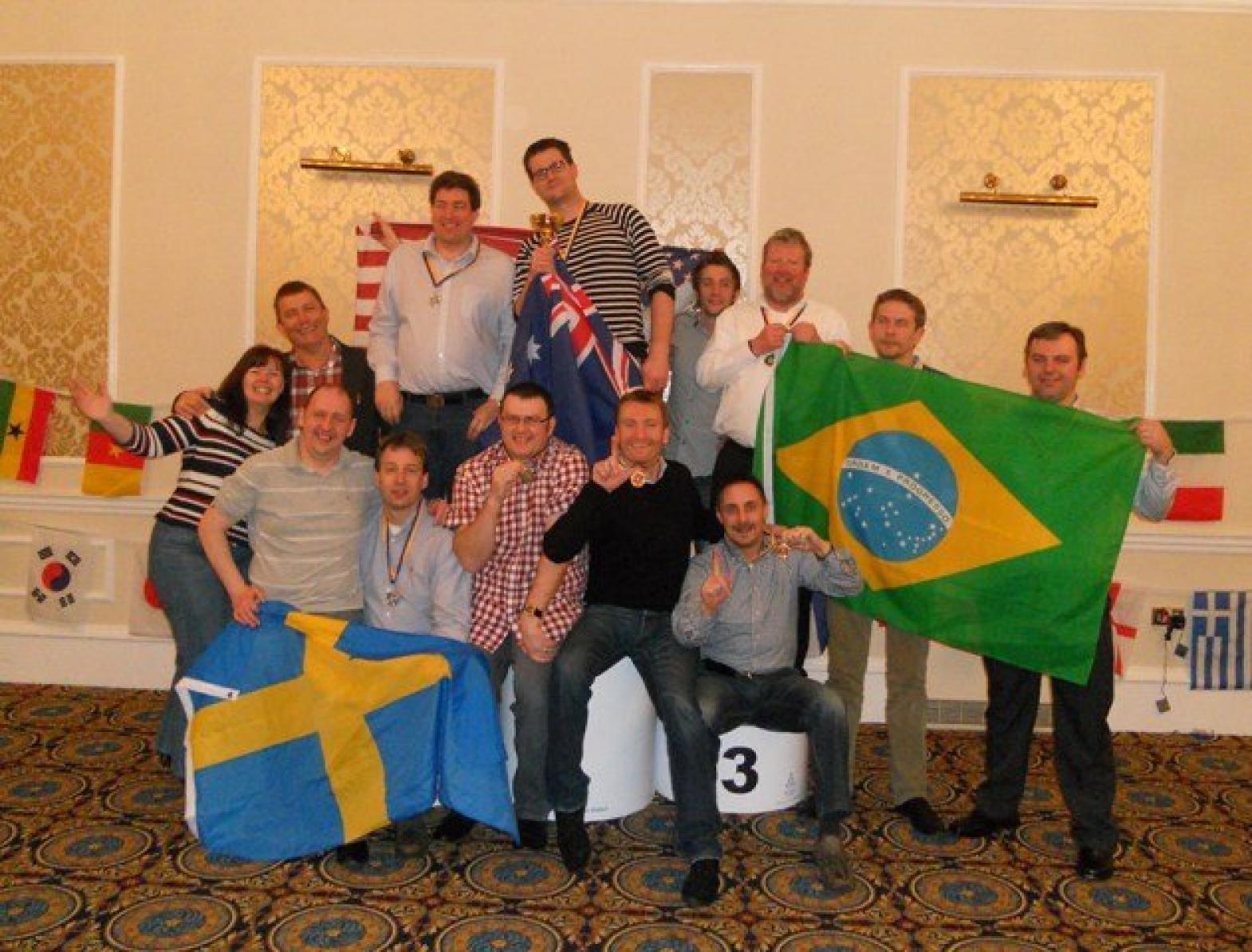 For this Evening Entertainment grand finale we moved back onto the wii Olympics were teams battled to see who could beat Usains gold medal world record time on the 100 metre race. Coming in last place with a dismal score of 2150 was team America, In bronze position was Brazil with a better score of 2900, just missing out on the top spot with the silver medal was Sweden with a great score of 2900, but the clear winners off the day winning the gold medel and the TCC winners trophy was Austrlia with a massive score of 4750!!
Just want to say a massive thank you to Susan for organising this www.teamchallenge-company.co.uk event. Hopefully will have the pleasure of working for you and your team in the near future.