It was a fantastic day for Team Building at our beautiful site looking over the River Dee near Hilton Craigendarroch with GE Energy. The group was split into 6 teams and captains were chosen ready for the challenges ahead, fired up ready to go! The first challenge for the teams was Helium Stick. Team Expin showed off their team work skills and stormed in front with an excellent win in a record time and the gauntlet was laid down by Team Expin for the next 4 challenges.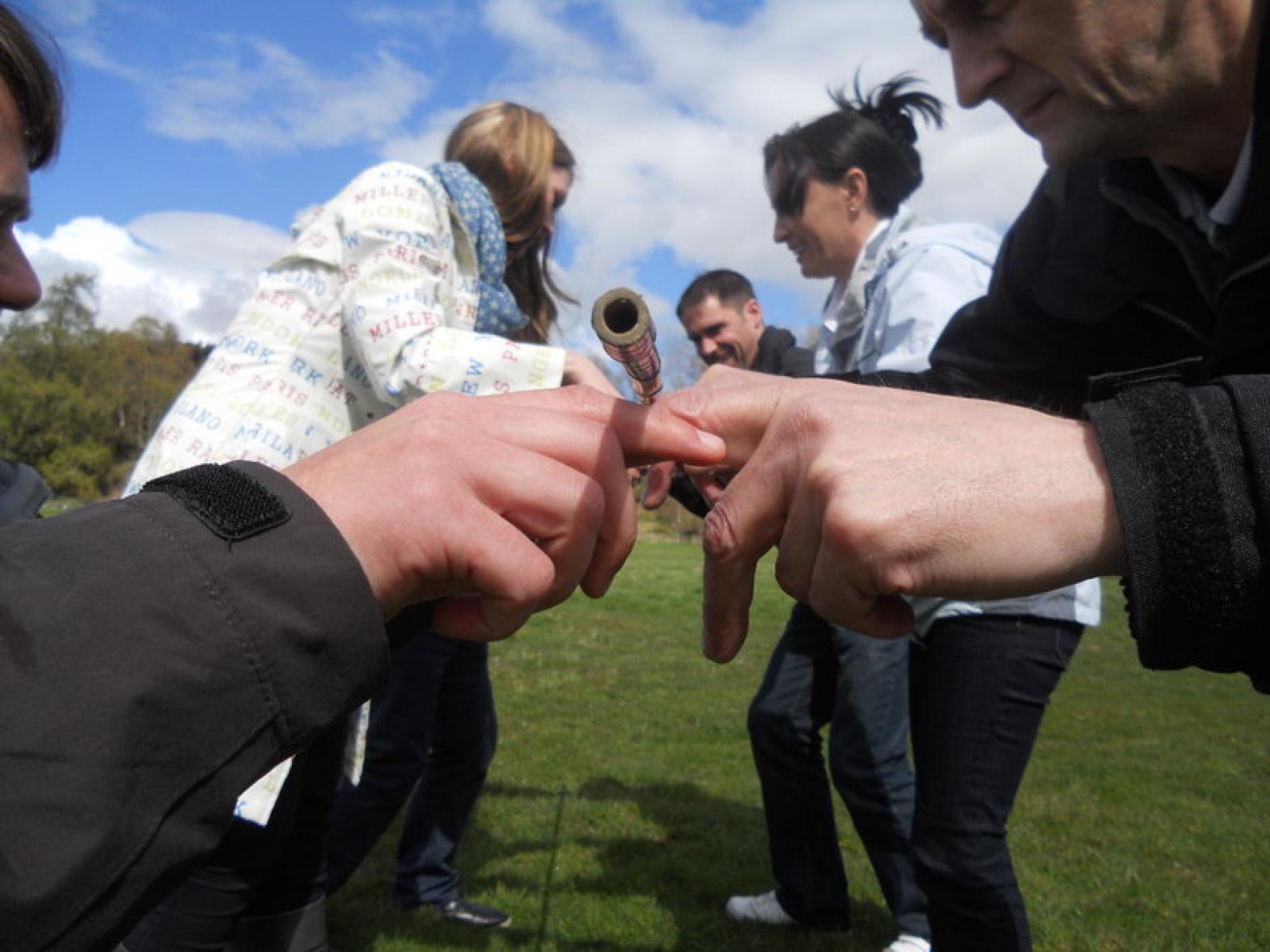 All the teams tried hard but 2 teams stood out right from the off - Itch This and Go for it. Both were the only 2 teams not to complete the Helium Stick task. Itch This were trying so hard and were not the best but still beat Go For It! There were even some fantastic complainers on Plank Walk which we will not name and shame here.
One team was the most consistent performer of the day and one of the quickest we have seen in years at many of the tasks and that was 5 Stars. They were out of the blocks so fast our photographer couldn't keep up! Casket proved to be a challenging activity for all and only the select few completed this most challenging one. Team Expin proved they were the best with a phenomenal contraption which was sleek and worthy of the winner's trophy - clever clogs!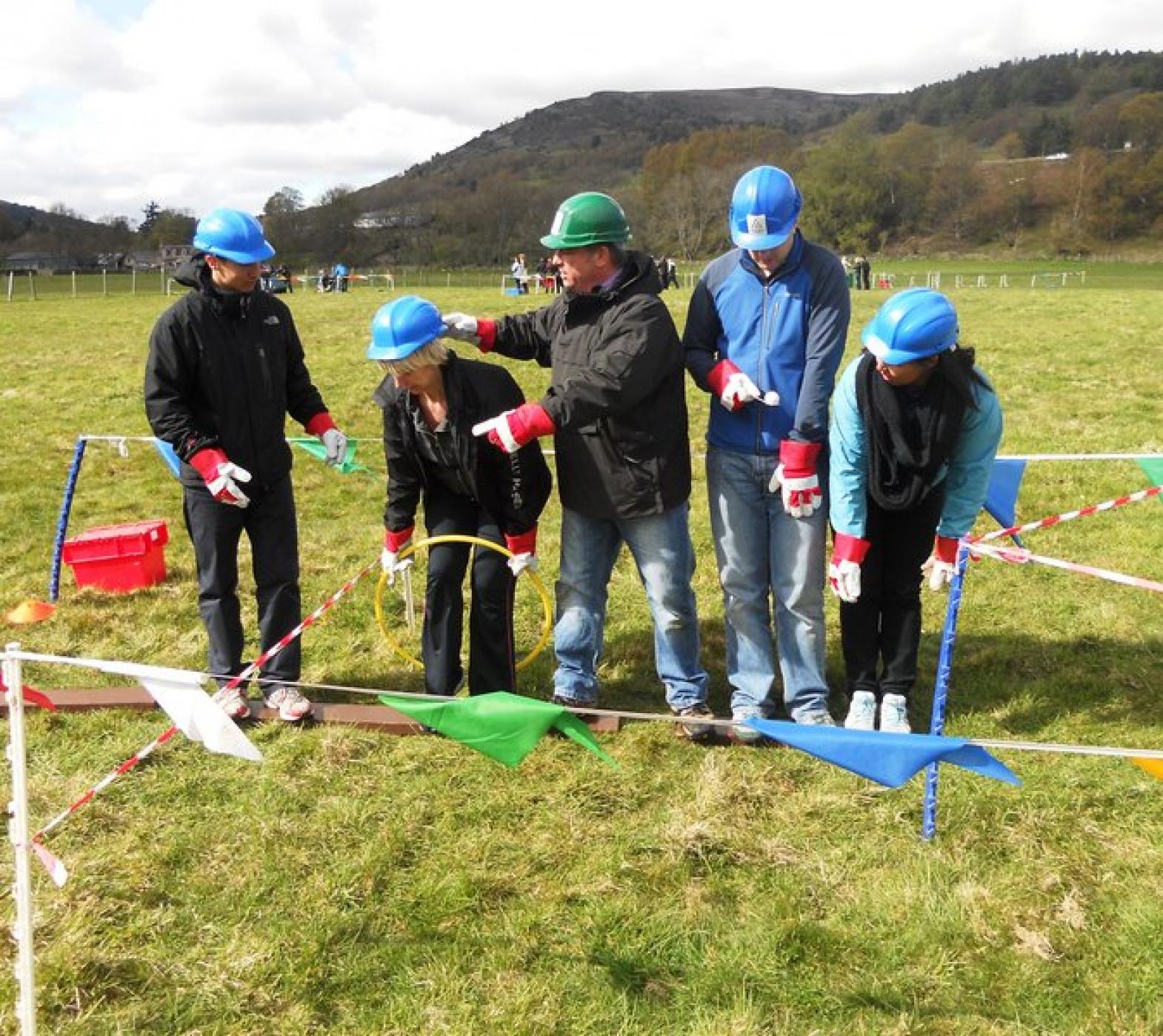 The finale of catapult was the one all the teams were desperate to win with some fantastic looking structures being designed and built. Team Expin kicked off proceedings with a distance well over 20 metres and their team went crazy. There were structures on the course that looked like they were built with blindfolds on! After this mixed performance the scores were checked and verified and there was a clear winner of Team Expin with 4650 taking home the Team Challenge Company Winner's Trophy with Team Blockbusters bringing up the rear with only 3200 and going away with the Loser's Wooden Spoon
A big thanks must go out to Alison for organising a great day at Hilton Craigendarroch with Team Challenge Company and we look forward to the re-match - Bring it On!