Team Challenge Company had the very great pleasure of working once again with Shell, with Team Building being the central focus on a beautiful spring day in Aberdeen working at Woodbank. The day kicked off with a gentle warm up to make sure the muscles were loose and the brains pumped and ready for action as the group was divided into six teams, with the group of guests taking part in the full day session, in which they would compete against each other in a variety of both entertaining and challenging Activities. The six teams, namely were welcomed briefed and were ready to step up to the challenge.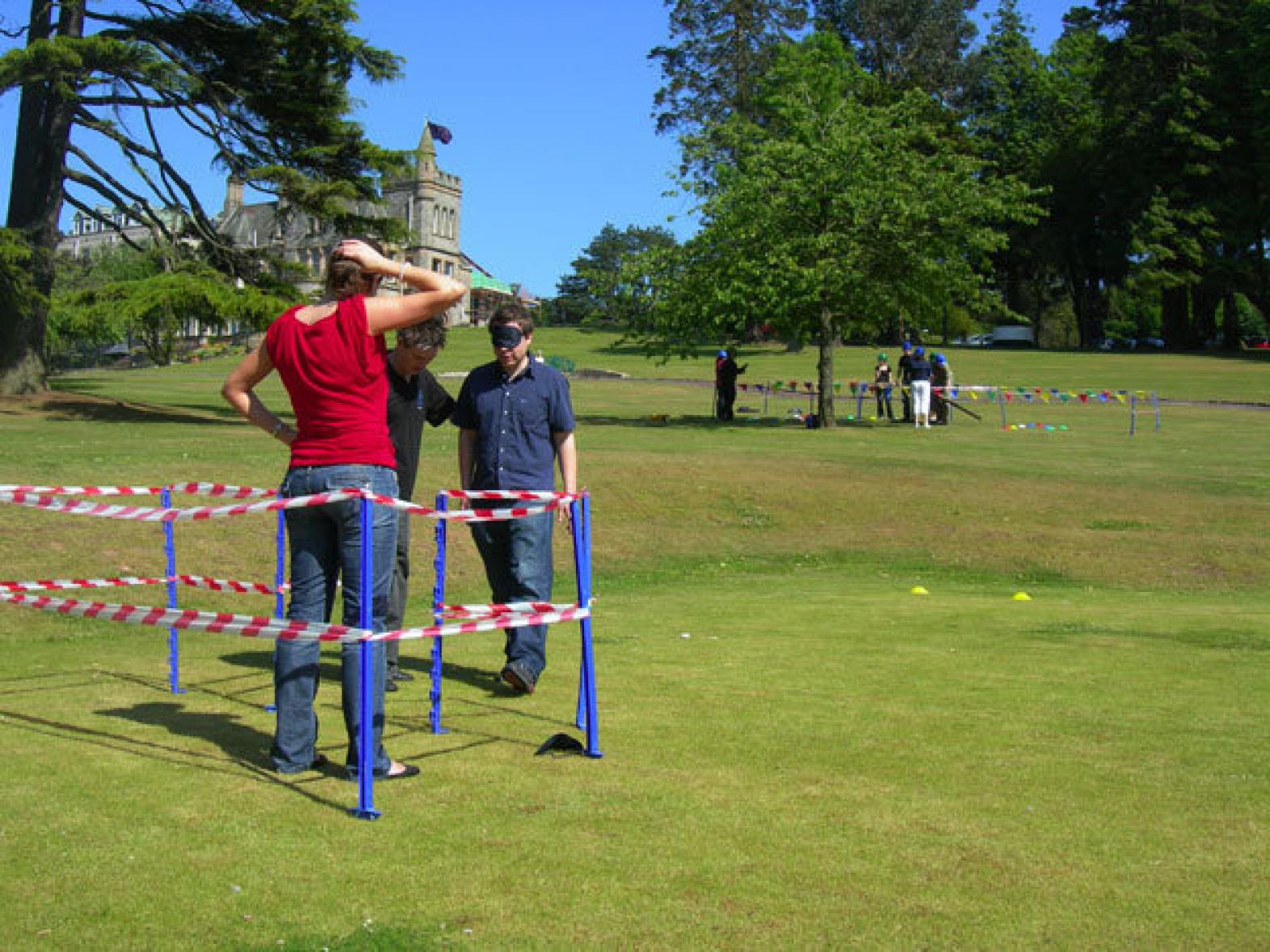 The first challenge of the day was the Balloon Towerl challenge, where teams showed huge excitement and potential throughout the Team Building event, particularly when trying to bend the rules ..! Team Sparticus played their ace card right from the off but alas came last in Baloon Towerl so not a great call but maybe it was tactics - plenty of thinkers but alas not many quality builders?
Next up it was performance time at Blind Intent, and the teams gathered in their function suite to watch all other teams perform to the highest standards some even to rapturous applause. It was a tough decision, as each and every team performed really well on this task - !. Jeans Intelligence won Blind Intents and pumped up their points but was it enough to stay ahead? Crane Construction was up next - can you tell from the photos who won that one ?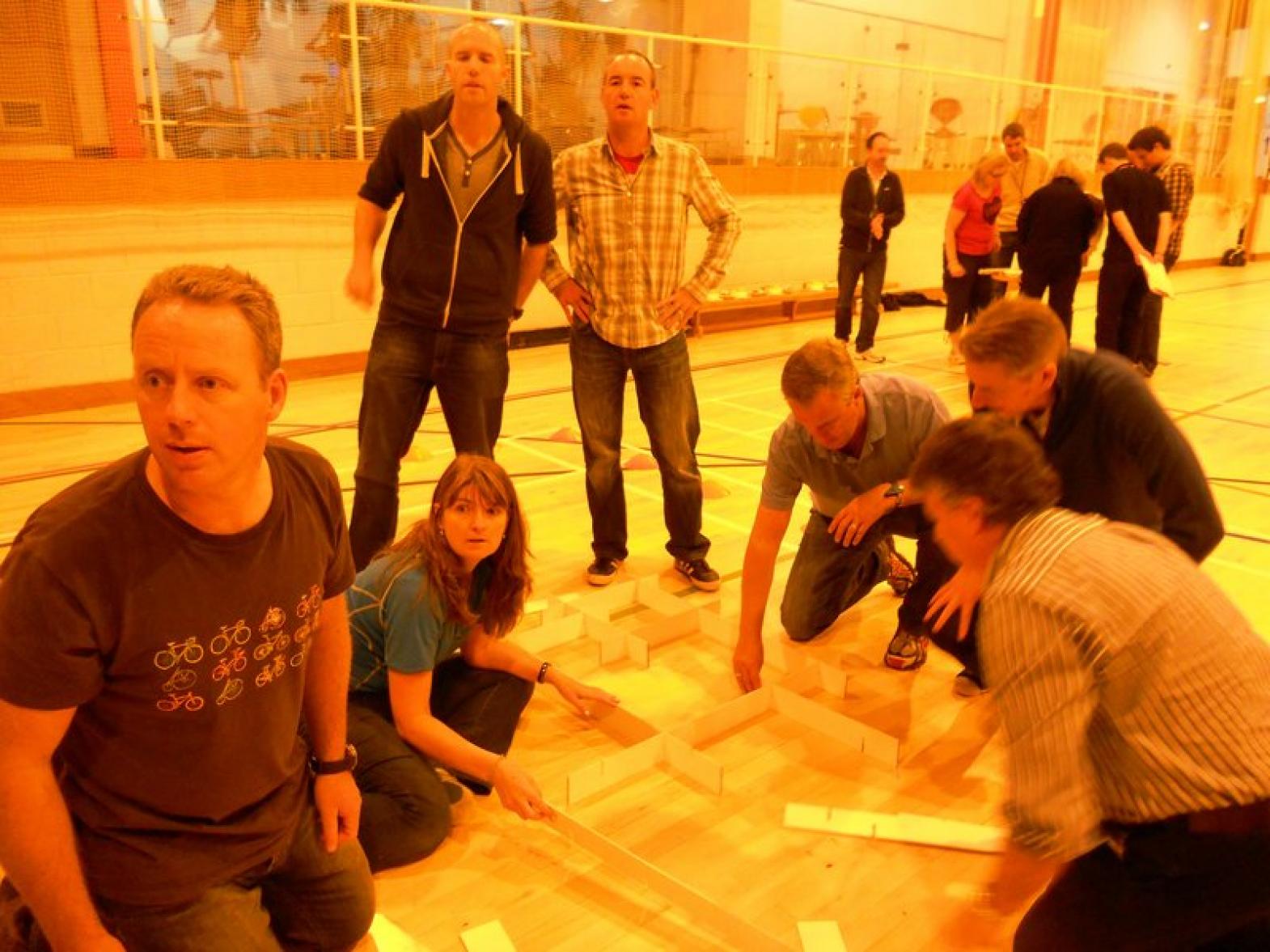 Triple A's performance on Interlocker was incredible and with a self verdict of 'Couldn't be done any better' it looked like they would be kings of that castle for the day.... that was until Borris Johnson's Zipwire Disaster stepped up with a picture perfect execution of the task for maximum points and major respect. One of the most hilarious moments of the afternoon came from Olympic Stadium Cake, just look at the photos - what an incredible performance! To Be or Not to Be was, well let's just say - misguided! so it was pretty much tea and cakes on the menu for the afternoon break!
Though there could only be one winning team on the day and walk away with the Winners Trophy, which was eventually awarded to Borris Johnson's Zipwire Disaster with an awesome 6100 points after such a great performance on the mini it's a Knockout races! Meanwhile Triple A came a respectable second with 6000 points and To Be or Not to Be brought up the rear with 3850 points. A big shout out to Ian and Jeanette who put in a lot of organising effort into the day and all your efforts paid off - hope to see you all again for the rematch.