The beautiful setting of Pittodrie House Hotel played host to an afternoon of fun-filled entertainment with a group from BP in the shape of our ever popular Event, The Crystal Challenge. with around 40 employees of BP were treated to a frenzied high spirited and competitive fabulous day of entertainment in the shape of our hugely popular Crystal Challenge Event.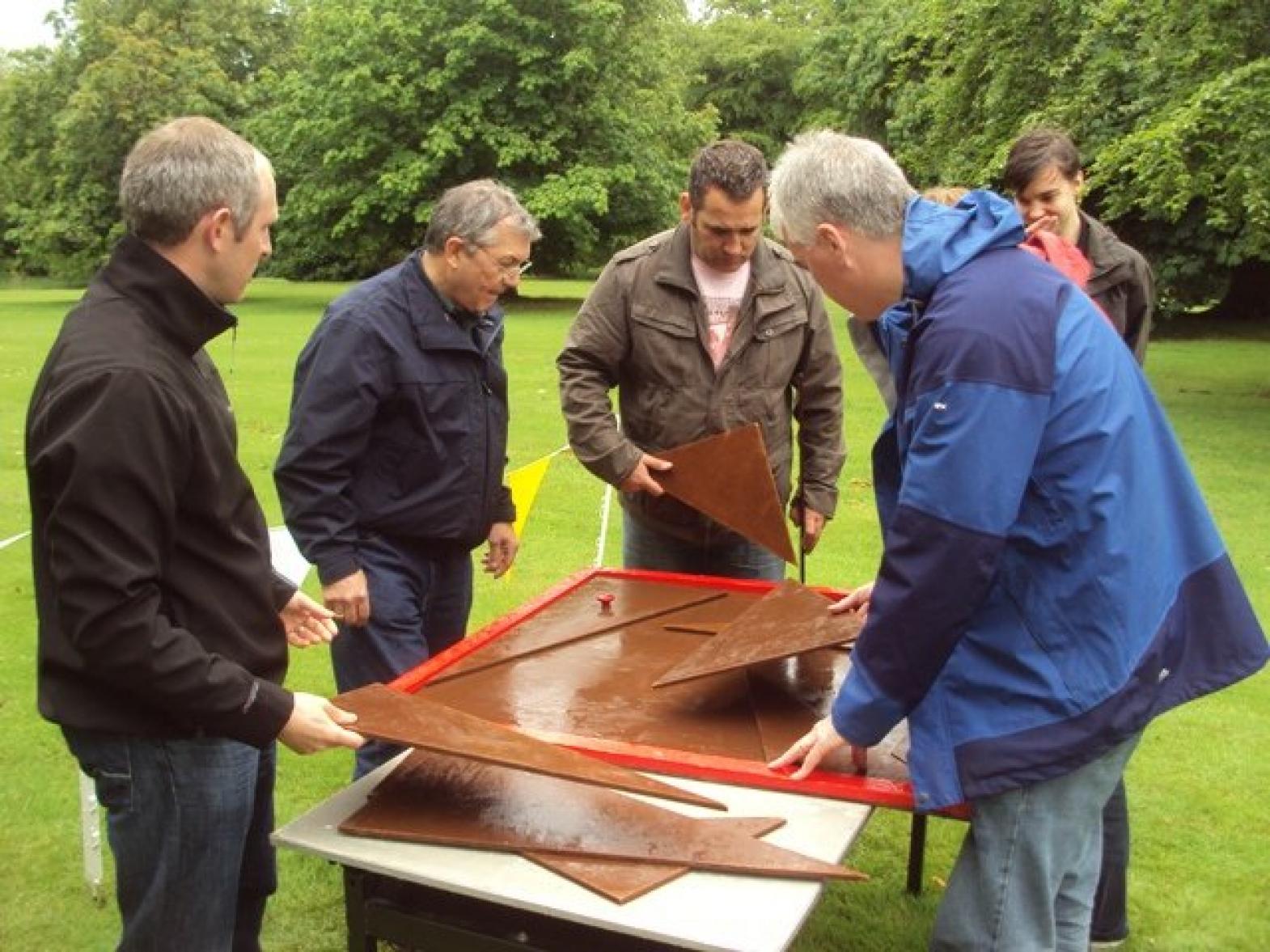 After the welcome and safety brief a sense of nervous anticipation filled the air as the guests were broken on to teams, and they walked out onto the grounds of the Pittodrie Estate and looked out across a sea of various Challenges. The big kick-off soon arrived, and with a quick introduction and brief to the Team Building Day (from the Leopard-Print Lover, whose jacket and hat became strangely popular with a number of people throughout the day), the 6 teams headed out into the main arena. The teams, fired up by their team captains prepared to take on of Challenges with the hope of winning as many crystals as possible throughout the day, all in a bid to compete in the Crystal Dome and take home the much-coveted Crystal Challenge trophy!There were so many fun and hilarious highlights right throughout the entire day of the Team Building entertainment, far too many (and some too crazy...) to mention in this blog. We have included a few of our favourite moments for your pleasure, and if you have any others please do write a comment at the bottom of the page and include your memories from the day. Our first highlight has to be our first Crystal Presentations to Team 1, who stepped up to every Team Challenge but alas their individual challenges - proved less than successful til Graeme stepped up at the Flag Race - thank goodness !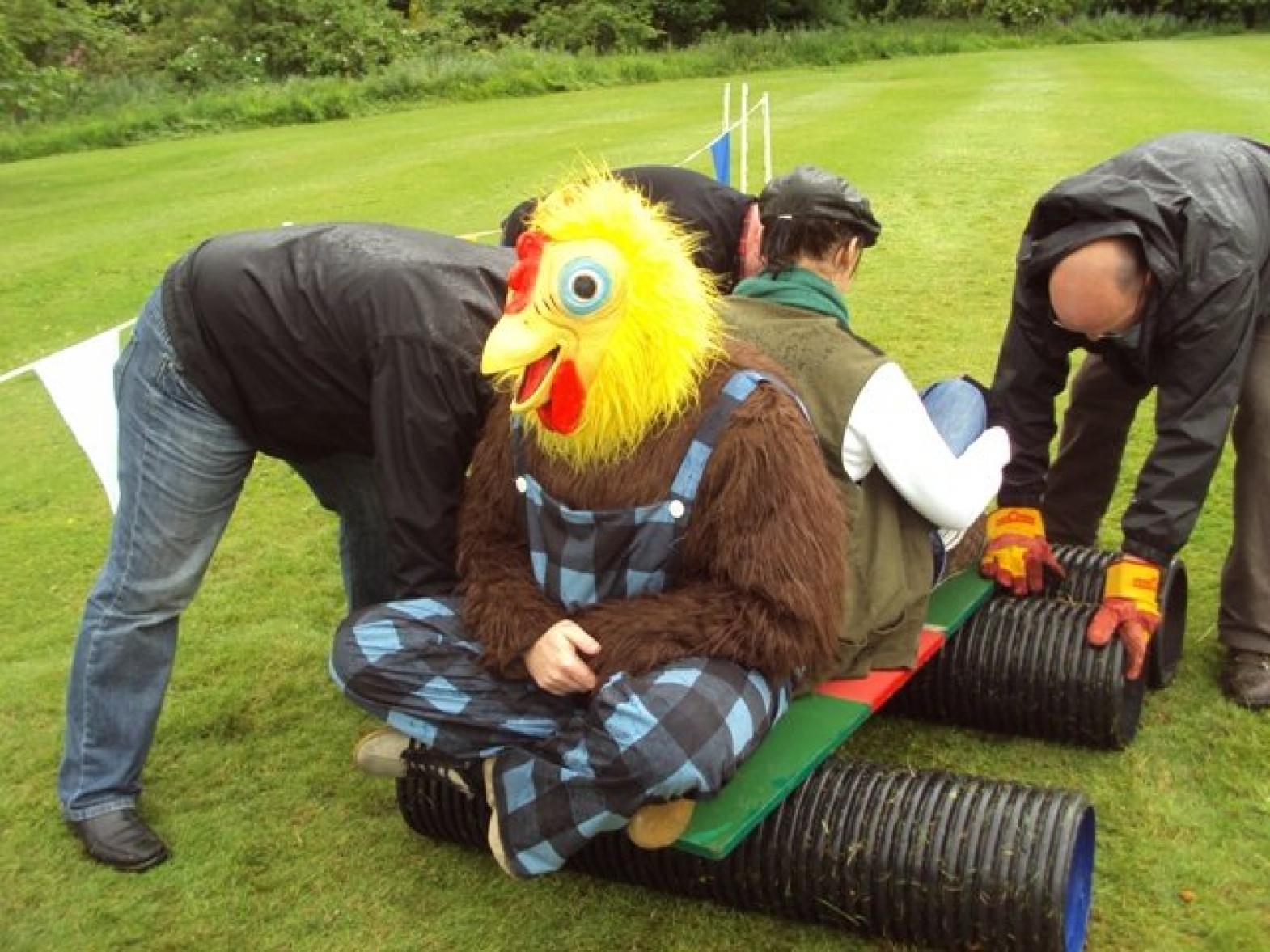 A fabulous day of Team Building had been enjoyed by all in attendance, and the Crystal Challenge event had been hugely memorable. A big shout-out and a thank-you goes to Sue, Graeme and Mark involved in organising the event, your effort and enthusiasm throughout ensured everything was a massive success. The entire group from BP was a huge pleasure to work with, and all at Team Challenge Company look forward to seeing you all again soon.